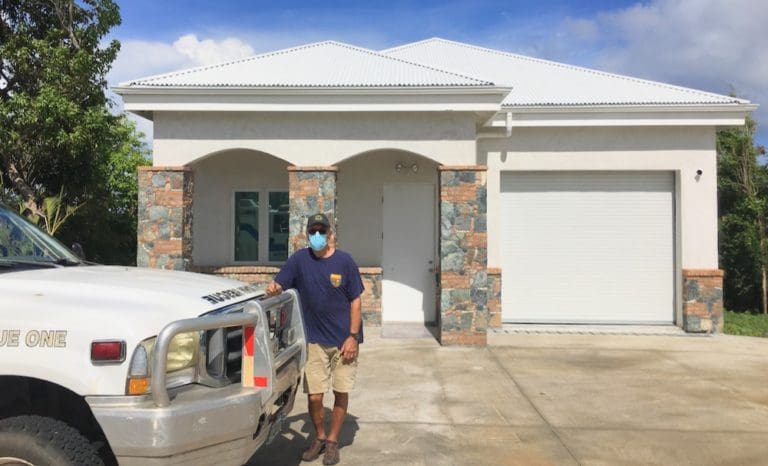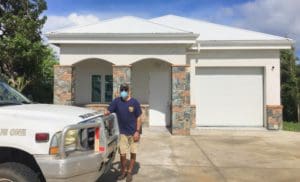 Are you prepared for a major hurricane?  St. John Rescue is.  All those who will be on island during a major storm need to keep this important fact in mind: St. John Rescue members will not be out and about during a hurricane. Once it is safe to travel, it will be out there helping those who need help.  Bob Malacarne NR-EMT, NAEMT, ASHI asks people to please be sensible and stay in a safe place until the storm is over.
The number for emergencies on St. John from a cell phone is 776-9110 or 911 from a land line.
What to do prior to a storm hitting St. John:
WAPA historically turns off power 24-36 hours prior to landfall. Be prepared for brown outs prior to power being turned off.  Your refrigerator may not survive.
Fill up all fuel tanks and propane tanks.
Make sure that your storm shutters are readily available, you have all the necessary hardware, and they are in good shape. If you need help with them you should line up someone before the hurricane is approaching our area.
Listen to (National Oceanic and Atmospheric Administration (NOAA) weather stations and local radio and TV for advisories; www.nhc.noaa.gov is a good website to monitor.
Make sure you have enough batteries for flashlights, radios and other devices.
Secure all items in your yard. They become missiles in a strong wind.
Prepare for no telephone for an extended period.
Establish a personal reporting plan ahead of time to family/friends stateside.
Take down any antennas, solar panels or satellite TV dishes if you feel that they will not survive the storm.
If you plan on using a generator, make sure to disconnect your house from WAPA when you run the generator. People have been electrocuted because generators still connected to WAPA can charge downed power lines.
Buy a DC/AC power inverter for your car to charge batteries, run laptop computers, etc.
Have a supply of trash bags on hand to wrap clothing, important papers and other valuables.
Have enough money on hand because the ATMs will be down after the storm.
Have a supply of drinking water on hand; usually, one gallon per person per day.
Make sure your house is secure from the weather and from post storm looters.
If you take medications have one month's supply on hand.
Have chain saws and other power tools sharpened and ready for service. Have enough fuel and oil on hand to last a couple weeks.
Be sure that your car is fueled up well before the storm approaches.
Determine a safe place where your family members can meet to stay safe.
Generators should be run in well-ventilated areas and should be securely fastened down to avoid theft.
Secure all propane tanks. Do not lay them down; they should always be vertical.
Purchase a tire plug kit, a battery powered tire pump and a can or two of Fix a Flat.
Keep a pair of boots readily available.
Have a gallon of bleach on hand for adding to cistern water.
Have lots of bug repellent.
Have screening material on hand to repair ripped screens.
Solar lights work well during power outages.
Have a battery powered radio ready with new batteries and spares.
Make sure you can take care of your pets during and after a disaster.
Generally speaking, a hurricane is a very challenging experience both physically and mentally.  Please use lots of common sense. Don't go out in the middle of a storm to see how hard the wind is blowing.  If you must go out (there are virtually no reasons why you should) wear a wet suit and goggles rather than rain gear that can act as a sail and carry you away.
Keep in mind that St. John Rescue responders will not venture out during a hurricane.  Once it is safe to travel, it will respond as needed.
St. John Rescue – On Call for Life