The true spirit of St. John shone on Saturday night, Jan. 7, as nearly 300 St. John residents turned out for "Let's Make A Date" bachelor and bachelorette auction at the Westin Resort and Villas and raised approximately $35,000 for the St. John School of the Arts (SJSA).
The large crowd, eager to show support for SJSA, was entertained by auctioneers Cheryl Geller and Ronnie Klingsberg. Each bachelor or bachelorette was grouped with a prize package, consisting of gifts from services donated by local businesses, to air fare to Puerto Rico, donated by Majestic Construction.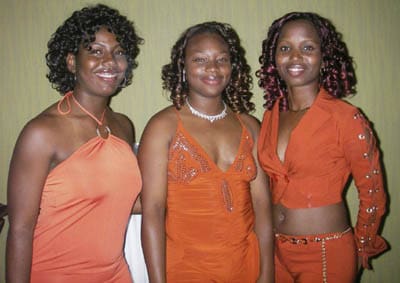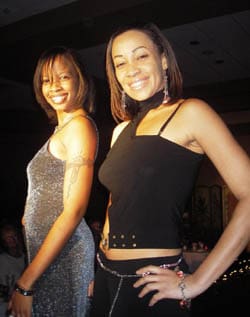 Bachelorettes Perform
The audience was kept on its feet by the lively performances of those up for bid. Crystal Daly, Kishma Christian and Takreem Richardson, whose package brought in $1,100, wore coordinated outfits and performed to Destiny's Child's "Cater To You."
Bachelor Jeremy Zuber stripped off his shirt, and even teased the audience by revealing what kind of underwear he was wearing. His package, which included dinner for two at Morgan's Mango, a half-day kayak tour courtesy of Arawak Expeditions, a haircut and color from Modacapelli and Maui Jim sunglasses from Hurricane Alley, went for $550.
[adrotate group="6"]
Several impromptu packages were auctioned off, including second dates with bachelors whose packages brought in large bids.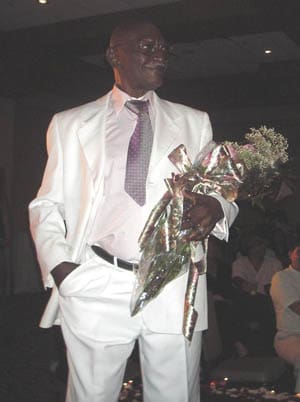 Rodney Varlack, whose package included dinner for four at Lime Inn, a gift certificate to Sally's Tropical Clothing, which is his daughter's store, and a manicure, pedicure, haircut and color from Head 2 Toe, was sold to Inga Hiilivirta for $1,550. He immediately went up for auction again, with the second date going for $1,000.
The star of the evening, and the bachelorette who brought in the biggest bid, was SJSA founder Sis Frank. Although she was not scheduled to be auctioned off, Geller and Klingsberg urged her onto the stage, where she went for a whopping $1,600. A second date with Frank was auctioned off for $1,250.
Frank thanked the crowd, which greeted her with a standing ovation, for its support.
"Thank you to all of you for making this a very special evening," she said. "Never did we think this would be quite this big. Whatever you bid on will bring a lot of happiness to the young people."
While winning bidders said they were happy with the gifts and services they received with the packages they won, most cited SJSA and Frank as their motivation for bidding.
"Sis Frank and her husband started Holiday Homes in the 1960s, and they're a part of our hearts" said Christie O'Neil of Holiday Homes. "We always believe in giving back to St. John. There's nothing better we can do."
Hiilivirta, who placed the second-biggest bid of the evening to win Varlack's package, said she was there to support Frank. "Sis is my best friend," she said.
Approximately $23,000 was raised through the live bachelorbachelorette auction, while additional funds were raised through a silent art auction and a raffle.
The money raised will go toward scholarships and financial assistance for SJSA students.