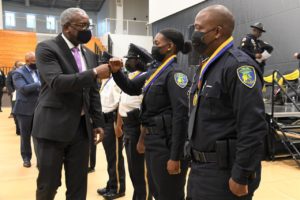 Gov. Albert Bryan Jr. congratulated the V.I. Police Department's graduating class of 2021 from the St. Thomas-St. John District during a ceremony for the recruits at the University of the Virgin Islands Sports and Fitness Center Wednesday. The St. Croix class will be holding a graduation ceremony Sept. 17.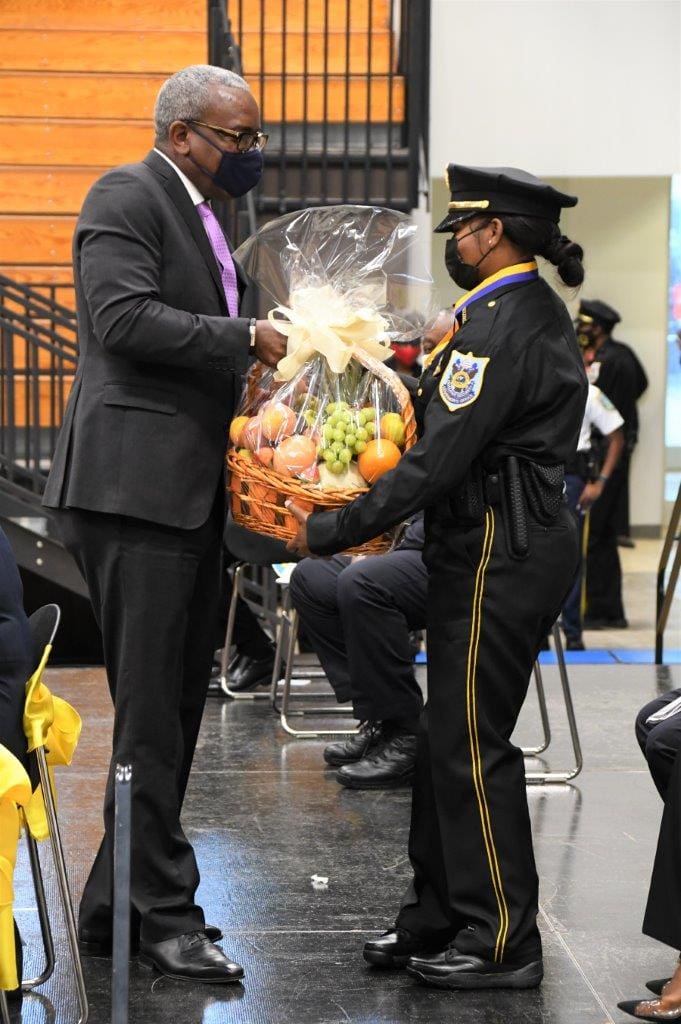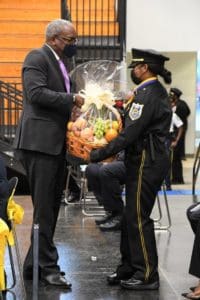 According to Government House, 15 recruits graduated and will join the ranks of the VIPD and other departments, including the Bureau of Corrections, the Port Authority, the Department of Justice and the Department of Planning and Natural Resources.
"That really is the primary responsibility of your job, to keep Virgin Islanders safe, and the best way to keep them safe is to develop relationships and communicate with them so they want to keep you safe, too," said Bryan.
In the Government House release, Bryan said that when he was growing up, people saw police as the people who were going to lock them up, and not as public servants who were there to protect them. But the community does not want to live in fear of the police, he said.
"The majority of the times you will be doing things that you see people during the worst day of their life and helping them," Bryan said. "But on the best day of their lives, you should be there to support them, too. Say hello every time you pass. Say good morning. Inquire when you see them look lost or sad or lonely. Be that person that you would want them to be in your greatest time of need."
The St. Croix District graduation will take place at 10 a.m. on Friday, Sept. 17, at the Canegata Recreation Center.