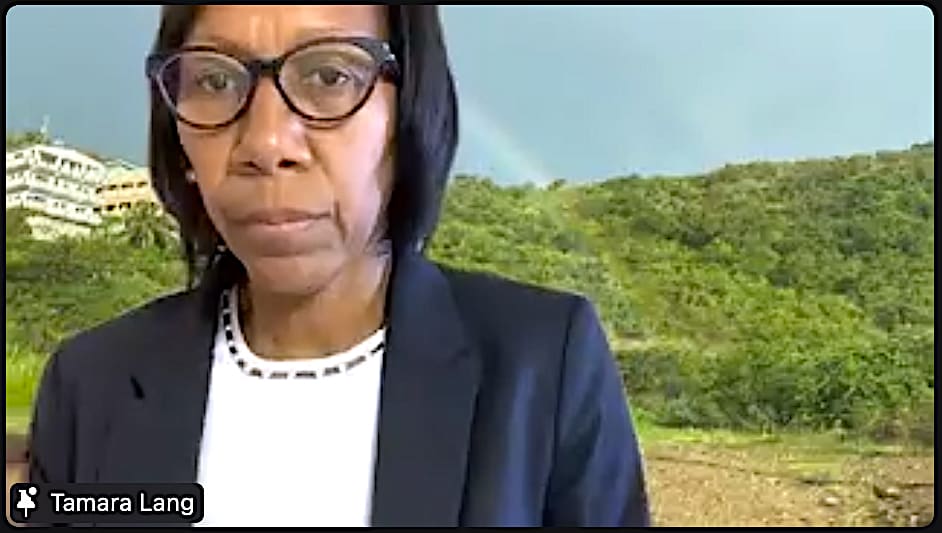 Tamara Lang has been thinking about the best version of a St. Thomas hotel for a long time. Presenting her case for Economic Development Commission tax benefits Thursday morning brought the realization of her Mangrove Eco Boutique Hotel one step closer.
Lang discovered the hospitality industry in Future Business Leaders of America at Charlotte Amalie High School. She got a partial scholarship to study hospitality from the USVI Hotel and Tourism Association and wrote her 1992 university thesis on her dream hotel.
Through a career in hotel management and a stint coordinating the University of the Virgin Islands' Hospitality Management Program, the hotel was never far from thought. And when she left UVI in December 2020, the dream hotel became her sole focus, Lang said.
"My entire educational journey and career focus on one major goal. And that goal was to someday own my own hotel. Now, after 38 years of working in the hospitality industry, I am here before the EDC realizing my dream," she said.
On 6.7 acres in eastern St. Thomas, Lang said the Mangrove Eco Boutique Hotel would be built in stages, eventually consisting of three buildings with 62 rooms, an amphitheater, a rooftop pool, restaurant and bakery, and an on-site hospitality training center. Within a year of opening, the hotel would have 18 full-time employees and more part-time, eventually employing some 60 Virgin Islanders, she said.
The "eco" element is more than a label. Lang's idea is to use the land as thoughtfully as possible, integrating the six-story hotel into the existing landscape.
"That was land that was obtained by the grandparents in the 1950s and really kept — how should I say — in its original state. And one of the things we wanted to do was not destroy the look of it but create the same feel that we had growing up, and allow people to experience that," she said.
Letting guests experience the goat paths and fruit-bearing foliage would take them beyond a cookie-cutter Caribbean hotel experience, and introduce them to a Virgin Islands historical culture sometimes hard to find, Lang said.
"I think people need to see what we were and what we've evolved to and how we can still maintain and harness some of the past, and show that we are proud of the past," she said. "When we talk about the sustainability aspect of it and the eco aspect of it — and really exploring the iguana trails, exploring the things we grew up with, the lizards, and all of those things. So, yeah, I didn't want to destroy that."
It isn't all looking back. Lang plans to create space for a non-profit Mangrove Training Institute on the hotel property, where students could study for hospitality certifications and potentially learn on the job. Subjects would include accounting, salon and spa, hotel operations, culinary studies, hotel management, and more.
The amphitheater would be used in this same way, she said, promoting local talent.
Lang said she was busy finding financing for the project, which will need a minimum of $10 million to get going. Once opened, the Mangrove Hotel would use the Ascend Hotel brand, part of the Choice Hotels Collection, she said.
The first phase, she said, would consist of a six-story building — a first-floor lobby, 40 rooms over floors 2 through 5, and a rooftop pool and lounge. Virgin Islands Fire Service officials had already signed off on the plan, she said. Lang hoped to break ground before the end of the year.
No vote was taken on the proposed tax benefits but Commissioner Phil Payne suggested he was ready to check in on his next visit from St. Croix.