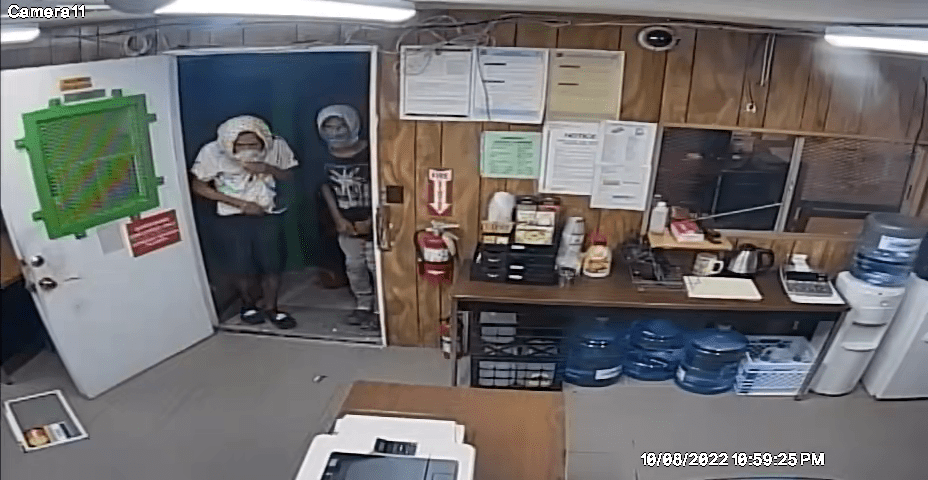 Police found a Jeep stolen in a St. Croix burglary but are still looking for the alleged thieves caught on security cameras, a spokesman for the Virgin Islands Police Department said Monday.
Two men kicked in an office door at Heavy Materials' quarry in Montpellier late Oct. 8, where they were filmed on security cameras stealing boxes of candy and soda, police said.
They loaded office radios, tools, a money counting machine, and the sweets into the blue Jeep Liberty and drove away, said manager Jim Perrizo.
"They cleaned several things out of the office," Perrizo said. Some of the stolen items were recovered in the Jeep, including a fair bit of the soda and candy.
Although there hadn't been a break-in during his year and a half at the quarry, Perrizo said there had been several in years past.
"It's the candy that seems to draw them in here," he said. "We can't even get a vending machine."
He said the office will no longer store or sell candy.
Police are investigating the incident as a third-degree burglary. They urge anyone who recognizes the men to call the police tip line: 340-778-4850, 340-712-6092, 1-800-222-8477, or 911.