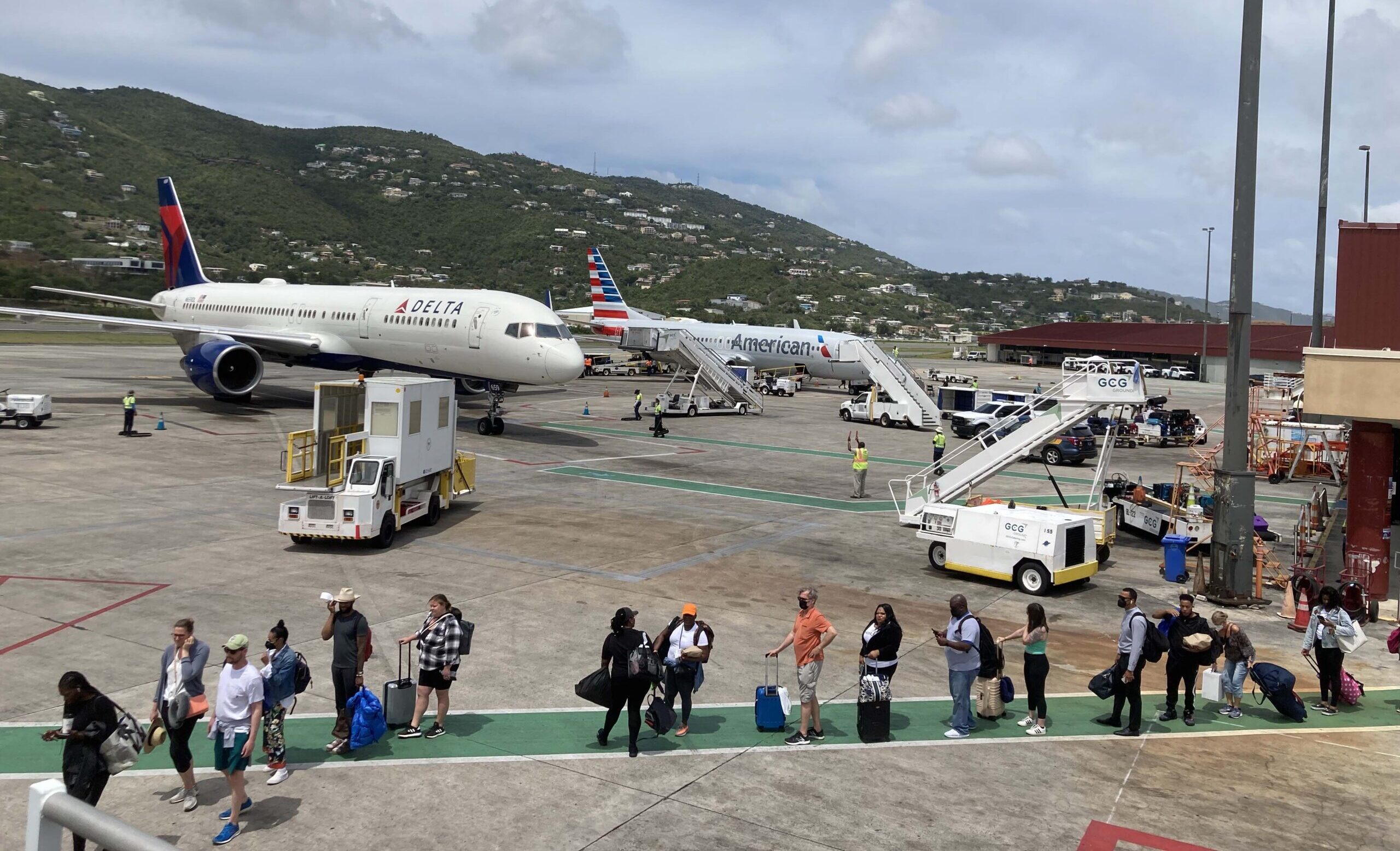 The Federal Aviation Administration has proposed $477,000 in fines for improper airfield maintenance at Cyril E. King International Airport in St. Thomas, FAA officials said Thursday.
The civil penalties, first announced Tuesday, are for myriad problems found during airport inspections in 2021 and 2022, the FAA said. They surpass the $400,000 threshold usually set for such penalties.
The numerous violations included, but were not limited to, cracked runway and taxiway pavement, an improperly graded and drained runway safety area, and obstructions in the runway safety area. They also included faded, missing or incorrect runway and taxiway markings; inaccurate signs; damaged or missing runway edge lights; and failure to properly store, dispense, and handle fuel, according to the FAA.
In addition, the Virgin Islands Port Authority failed to inform air carriers of runway issues at the airport, the FAA alleged.
Virgin Islands Port Authority Executive Director Carlton Dowe said he had known about the potential fines since Aug. 23 — more than two weeks before airport officials told the Source and FAA officials they were hyper-vigilant in monitoring even minor cracks in the runway. Airport officials said at an early September meeting that they planned to repave the runway with sturdy concrete rather than asphalt.
Port Authority and Cyril E. King Airport officials did not respond to specific questions from the Source Thursday but in a press release, Dowe said he had been unaware of some alleged problems.
"While there was notice of some of the deficiencies, others were not brought to the Authority's attention until the August 23, 2023, letter," Dowe said. The Port Authority had responded to the FAA complaints and offered "extensive documentation showing numerous deficiencies listed were corrected, are currently being mitigated against, or are simply non-existent," he said.
Dowe then pivoted to the airport's facilities and safety improvement projects, which are slated to cost $29 million, he said.
"I remind the traveling public that the King Airport only has one runway. VIPA cannot close the airport to complete the extensive runway repairs simultaneously. These projects must be completed in phases. Our contractors, engineers, and airport management staff work in conjunction with the airlines' schedules and work during the night to complete repairs," Dowe said in the press release.
"Additionally, the VIPA team continues to work with the FAA's Atlanta Airports District Office to plan and program our capital improvement projects where we address these compliance items. We look forward to being able to discuss this matter with the FAA," he said.
When the FAA initiates civil penalty matters, the fined entity may appeal the notice, and a hearing before one of the Department of Transportation's or National Transportation Safety Board's administrative law judges is available. Any decision by an ALJ may be appealed to the FAA Administrator or the NTSB, respectively. Final decisions by the administrator or the NTSB may be appealed to a United States Court of Appeals.