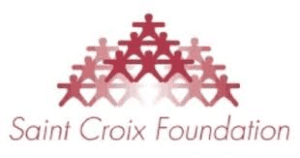 St. Croix Foundation for Community Development in conjunction with nonprofit consortium partners Crucian Heritage and Nature Tourism Inc., St. Croix Environmental Association and Virgin Islands Good Food Coalition will be hosting the third segment of the Engage VI Virtual Community Town Hall Series from 6-8 p.m., Thursday, July 29. The Town Hall is themed "Reimagine St. Croix: A Vision for Healthy People, Thriving Economies, and A Sustainable Environment."
The last of a three-part series, the Town Hall will provide community space in which residents will have the opportunity to learn more about alternative paths toward thriving economies and a clean, sustainable environment. Like the first two town halls, the convening is intended to establish an open dialogue between policy makers, regulators, and the community, and to establish a vision for the future.
Scheduled contributors include representatives from the U.S. Environmental Protection Agency; Nathaniel Smith, Chief Equity Officer of Partnership for Southern Equity; Wayne Biggs, CEO of the Virgin Islands Economic Development Authority; and Sydney Paul, senior manager of business intelligence and marketing at the Virgin Islands Research and Technology Park.
Phone 773-9898
Fax 773-8727
Email staff@stxfoundation.org
To learn more and to join this important community convening, individuals can register today at:
https://www.eventbrite.com/e/engage-vi-environmental-town-hall[1]tickets-153862204997