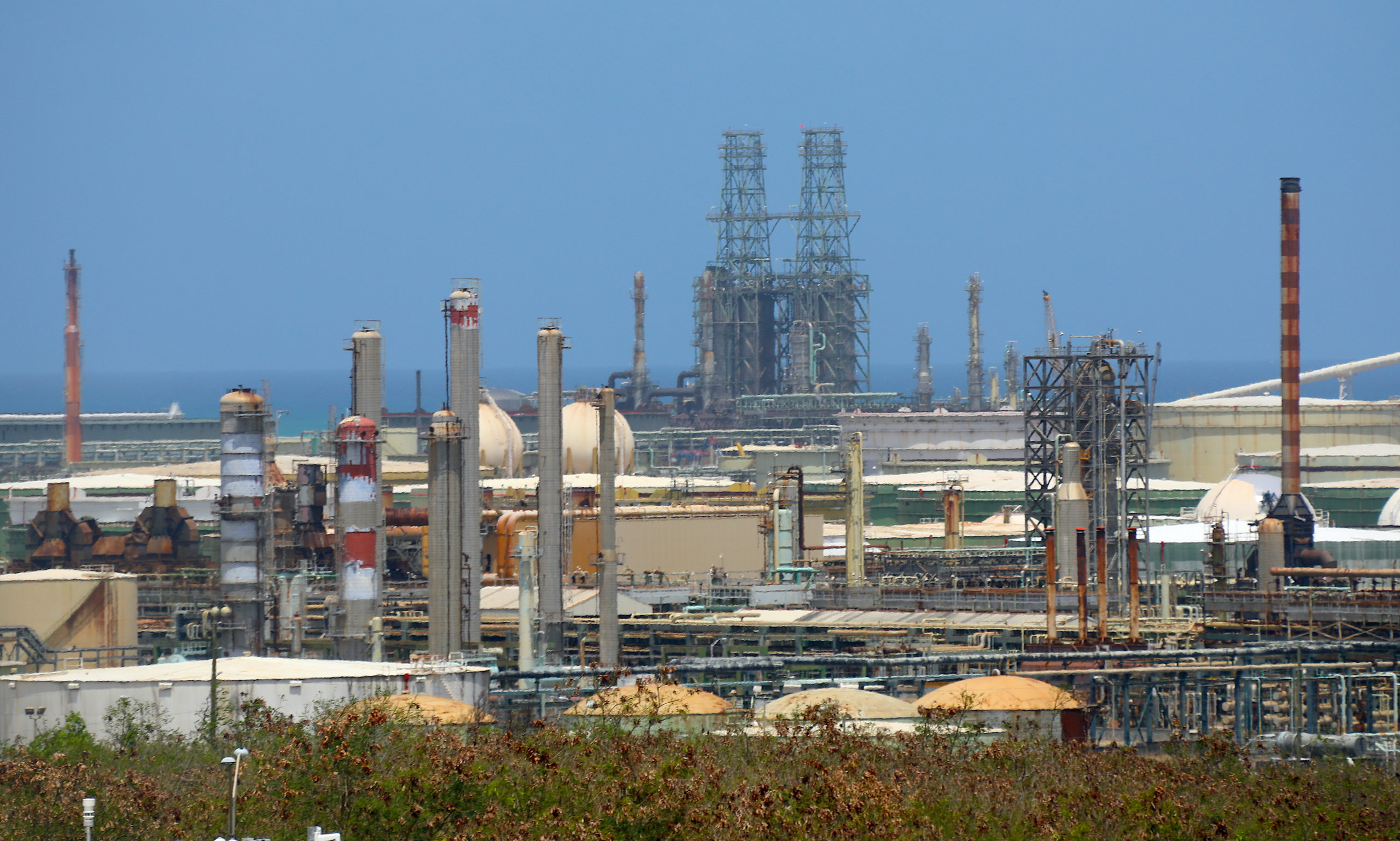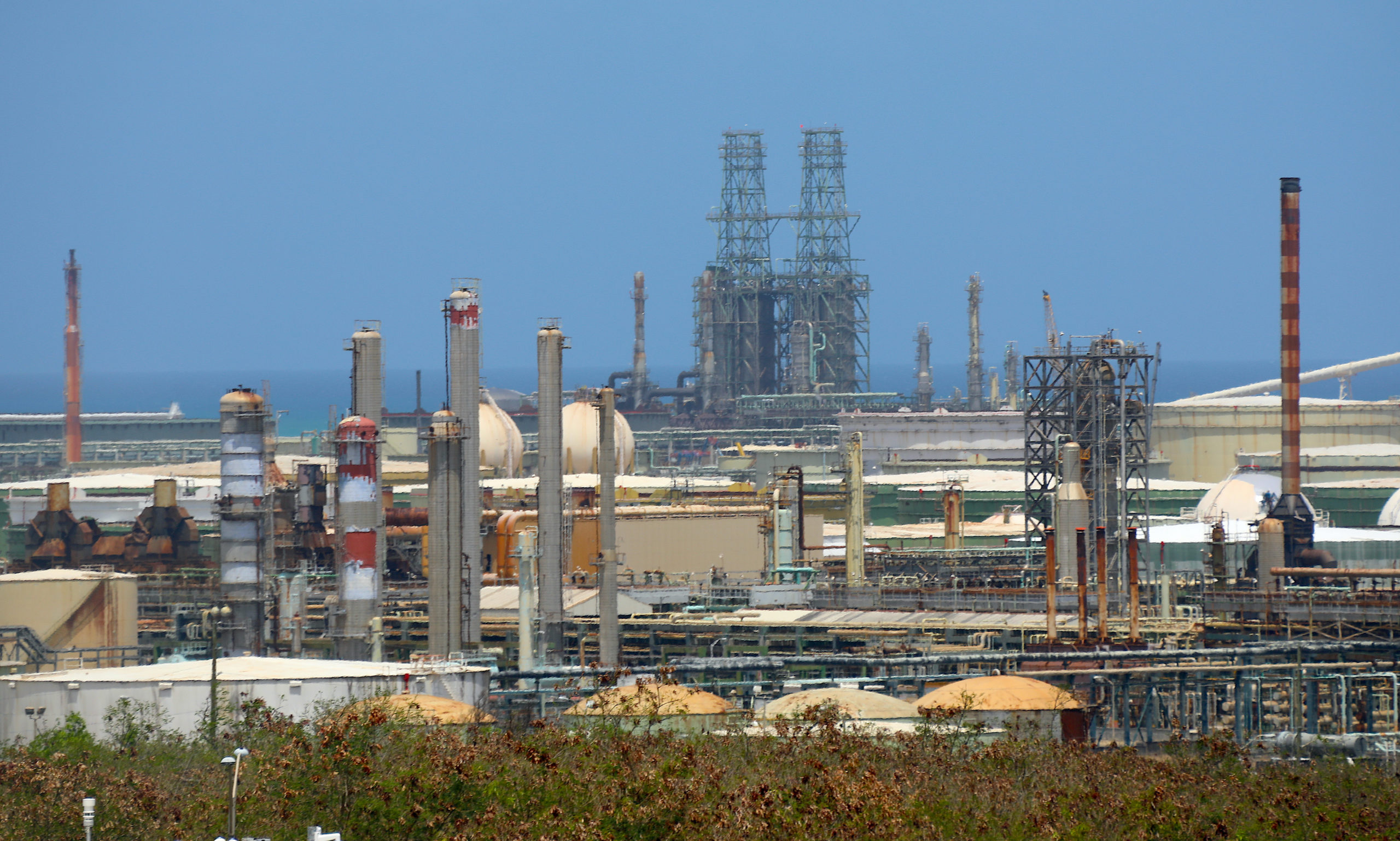 President Joe Biden called it a "devastating decision that aims to take our country backwards." Environmental Protection Agency Administrator Michael Regan said he was "deeply disappointed." But whether the U.S. Supreme Court's ruling Thursday — limiting the EPA's authority to regulate greenhouse gas emissions at power plants — will affect the reopening or oversight of the Limetree Bay Refinery on St. Croix remains to be seen.
"We are still researching if and how this ruling impacts the opening of the refinery," Government House Communications Director Richard Motta Jr. said Friday via email.
EPA's regional media representative Elias Rodriguez said Thursday night that the agency "is committed to ensuring that the refinery's operation complies with the law and does not pose public health or environmental threats to the nearby community."
That statement echoes information on the EPA's web page dedicated to its oversight of the troubled facility, which had been shuttered since 2012 by original owner Hovensa before it was purchased by Limetree Bay Refining in 2016.
Limetree briefly reopened the 1960's-era facility in February 2021 before the EPA ordered it shut down for 60 days that May due to toxic flares raining pollution over thousands of St. Croix homes. Two months later, the Justice Department filed a complaint in federal court alleging that the refinery presented "an imminent and substantial danger to public health and the environment." Limetree filed for Chapter 11 bankruptcy the same day.
The refinery is now owned by Port Hamilton Refining and Transportation LLLP, "a consortium of United States and Caribbean-based investors," following a bankruptcy auction in December at which it paid $62 million for the facility.
Attorneys representing the new owners — at first thought to include Jamaica-based West Indies Petroleum — asked in March whether the company would be allowed to operate under the same regulatory permits that were transferred to Limetree in November 2018 after it acquired the refinery from Hovensa.
The issuance of those Clean Air Act permits to Limetree under the administration of former President Donald Trump was a source of contention among environmental groups and St. Croix residents affected by pollution from the refinery.
The move grandfathered Limetree's Title V Clean Air Act emissions requirements to those of Hovensa and exempted it from obtaining a Prevention of Significant Deterioration permit, which requires new and long dormant facilities, to use the latest technology to control their emissions.
In its March 22 letter to the new owners, EPA said that based on the information currently available, "there are strong indicators to suggest that the refinery must obtain a Prevention of Significant Deterioration permit prior to any potential startup of refinery operations."
The agency said it was seeking additional information from Port Hamilton regarding past and future changes to process and emission units at the refinery to enable it to evaluate the issue further before making a final determination as to PSD applicability.
"As EPA continues to obtain additional information to reach a final decision on the need for this particular permit, we remain committed to ensuring that any potential restart of this facility would occur safely and in accordance with environmental laws," Lisa F. Garcia, EPA regional administrator, said at the time.
The EPA has not filed any updates on its communications or negotiations with Port Hamilton since that time, and the refinery remains closed.
The Justice Department said in its fourth joint status report, filed April 20 in the District Court case of United States of America v. Limetree Bay Refining and Limetree Bay Terminals, that since the Limetree sale closed on Jan. 21, "the Purchaser has continued to operate the five sulfur dioxide (SO2) and five hydrogen sulfide (H2S) ambient air monitors and provide EPA with real time access to the air monitoring data."
The next status report is due July 22, according to the court records. In the meantime, Magistrate Judge Emile Henderson III has ordered that all deadlines and proceedings in the case are stayed until Aug. 22 to provide time to substitute Port Hamilton, "the Transition Refinery Entity," for Limetree Bay Refining LLC as a named defendant in the Joint Stipulation with the Justice Department.