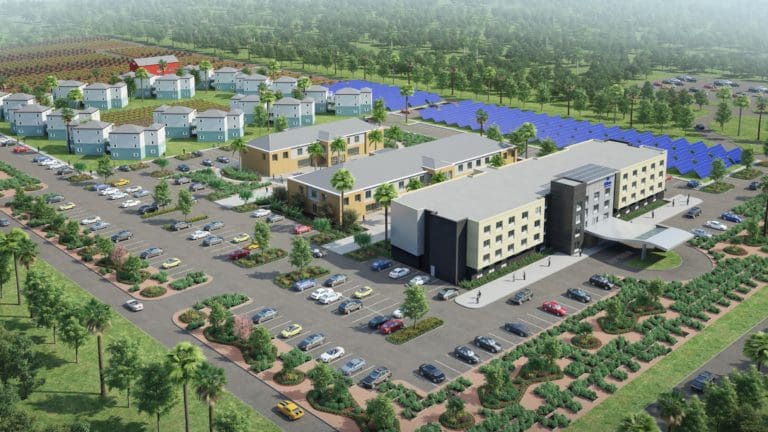 With rapidly approaching deadlines and investors to please, the University of the Virgin Islands Research and Technology Park Executive Director Peter Chapman told members at Tuesday's Committee of the Whole hearing that the Legislature must pass Bill 34-0145 as the Tech Village is "operating on borrowed time."
The Tech Village is slated to use 30 acres of land for a mixed-use development dedicated to agricultural research and technology, featuring residential housing, a building designated for commercial space, a 120-room "teaching hotel," a conference room, a solar micro-grid, and designated farming space. But the entire project hangs in the balance of the Legislature's swift approval of Bill 34-0145, which would provide for the land for the Tech Village project.
On Dec. 31, Chapman said the U.S. Treasury Department has a "deadline for investors to place capital into opportunity zone funds like the one being administered by our Tech Village equity provider, Renaissance Equity Partners."
Renaissance Equity Partners is the principal investor, and Chapman said the entity expected site control by Nov. 15. However, it was "eagerly awaiting the outcome of this hearing to make a firm decision."
Should the project's primary investor pull out, Chapman said that the "firm would cease due diligence on their planned investment into Tech Village and look to place their capital in a different project in their pipeline."
The legislation was backed with heavy support from lawmakers and had the potential to be signed into law – but it may not be soon enough.
"After more than two years of development planning, identifying prospective commercial tenants, and working to satisfy the requirements of our presumptive financing partners, we now stand to lose $18 million in private financing we've worked so hard to line up," Chapman said.
Sen. Novelle Francis Jr., who proposed the bill, said it was a project that everyone should get behind as it is "a bill designed to fully utilize the opportunity zones which were created to allow for investment in distressed areas and spur economic growth and job creation in low-income communities."
But the proposal hinges on a land swap, "an acre for acre swap that leaves our inventory of agricultural land intact." The legislation would need to be signed into law to achieve this swap, and the Tech Village investors are waiting.
To lose the primary investor and opportunity zone equity would unravel the entire project, Chapman said, "because it would also cause our mortgage lender to withdraw consideration of any financing. And as a result, the Virgin Islands, especially St. Croix, would be deprived of a catalytic, $50-million project."
Sens. Novelle Francis Jr., Marvin Blyden, Genevieve Whitaker, Samuel Carrión, Alma Francis Heyliger, Javan James Sr., Franklin Johnson, Carla Joseph, Milton Potter, Janelle Sarauw, Kurt Vialet, and Donna Frett-Gregory were present for the hearing. Sens. Kenneth Gittens, Steven Payne Sr., and Dwayne DeGraff were absent.