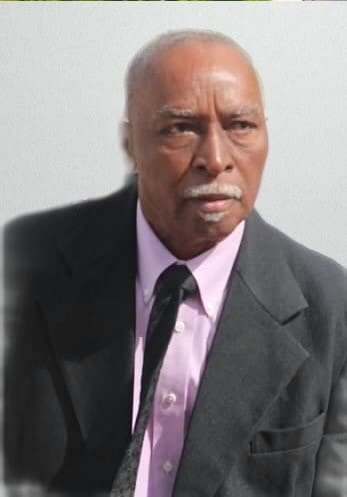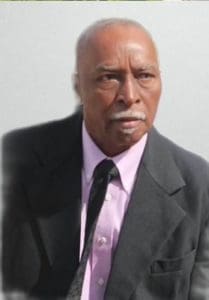 Terrence Alexander Martin, also known as "Tasco," of Estate Rosegate, Christiansted, died on Aug. 4. He was 77 years old.
He was survived by his companion, Laurel Jacobs; daughters: Greta Thomas, Yvonne Martin-Parris, Dashurn Montanez-Caleb, Terry Martin, Krystal J.A. Martin and K'licia  J.A. Martin; sons: Antonio Martin, Terrence Martin Jr., Deane Martin Jr., Troy Martin, Aaron Martin and Reynaldo Martin; and grandchildren: Shanika and Shanice Liburd, Alli, Aliyah and Alidah Parris, Keshurna Clouden, Amaya Mcdaniel, Naylah Hardy, Jenai Turner, Shanice DerWeer, Rickelle Caleb, Mishurn Matthew, Mitchell Matthew, Jr., Ayanna, Troi-mone, Trinea, Janayia, Ashante, Nateta, Shauna, Jiana, Tianna, Teniqua, Tecoya, Zeniyah, Shu'Rayne, Keshawn, Tecoi and Naim Martin, Troy Martin Jr., Terrence Martin III and Deane Martin Jr.
He is also survived by 16 great-grandchildren; sisters: Delores "Lolo" Martin, Cassandra "Cassie" Martin-Thompson, Evelyn Allen and Rose Yarwood-Sheperd; brothers: Gerald Martin Sr., Charles "Charlo" Martin, Abraham "Genash" Martin and Allan Yarwood; 18 nieces; 12 nephews; daughters-in-law: Whitney S. Parris-Martin, Zulimah O'Brien-Martin, Charnelle Martin and Janet "Sherry" Romney; and sons-in-law: Alfred "Al" Parris and Ricky "Slick" Caleb.
Other survivors include special friends: Rawle "Ralie Bob" Watson, Dodson James, Richard Branch, Carl "Pada" Romney, Rubio Lang, 40 Plus Baseball family, Vikings, Dread Youths, Young Youths, Jacobs family, Corine White-Lynch and family, Liburd family, Watson family, Joana French, Henry "Jopo" Knight, Yard Dogs Baseball family, Colin Jarvis, J&W Restaurant, Charles Brow and the Youth Rehab Center, Brow family, Mitch Yarwood, Gusbell Henderson, King Derby and Risco Davila; as well as other relatives too numerous to mention.
A graveside service will be held at 9 a.m. on Monday, Aug. 23, at Kingshill Cemetery.
Due to the COVID-19 pandemic and public health regulations, all attendees must wear a mask and adhere to social distancing guidelines.