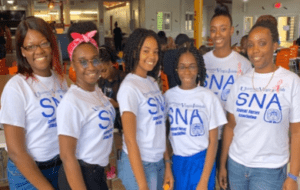 Chairperson Tanicia Penn of the Virgin Islands Board of Nurse Licensure (VIBNL) reminds all advance practice registered nurses (APRNs) and registered nurses (RNs) that application packets for renewal period 2022-2023 are available at the VI Board of Nurse Licensure located in the VI Medical Foundation Building, Suite 206. Applications should be submitted no later than Oct. 31.
All packets must be received by Dec. 10 to ensure license approval and issuance by Jan. 1, 2022. Applications received or postmarked after December 31 will incur a lapsed penalty fee of $200 for active status renewal and $30 for inactive status renewal in addition to a fee to renew the license.
All appropriate fees should be submitted via a certified check or money order. The Board of Nurse Licensure will not accept cash, personal checks or international payment instruments. Applications are available by contacting the board's office or online at the V.I. Department of Health's website: www.doh.vi.gov.
The Virgin Islands Board of Nurse Licensure can be reached at 249-0684 ext. 5681/5682/5683 or by visiting the office currently located in the VI Medical Foundation Building on the second floor, Suite 206. The office hours from 8:30 a.m. to 4 p.m., Monday through Friday.
Please note that the office will be closed to the public from Dec. 20, 2021 through Jan. 2, 2022, for the end of year reconciliation and will re-open on Jan. 3, 2022.