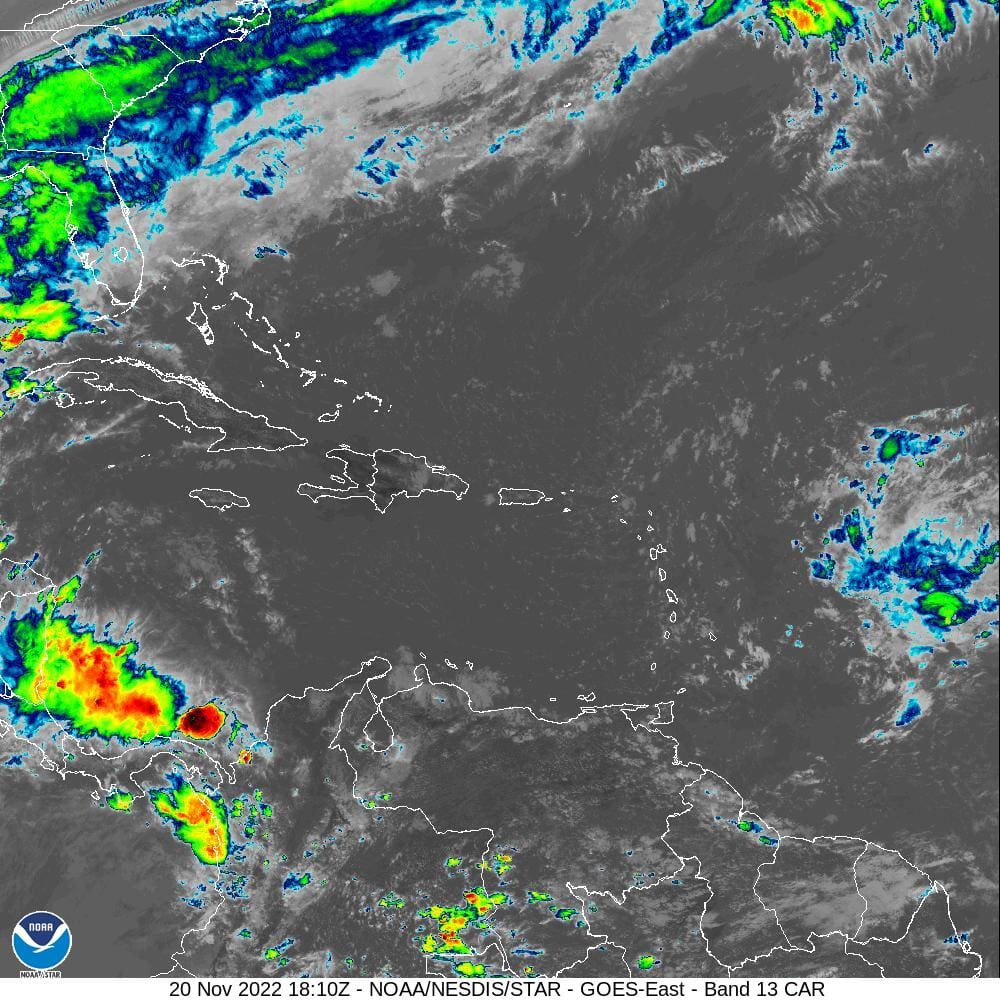 The National Weather Service (NWS) in San Juan, Puerto Rico, has indicated that there may be a chance for rain, heavy at times, for portions of Puerto Rico and the USVI during the week of Thanksgiving. While this system is not expected to cause significant problems, the ground is very saturated, and any additional heavy rains may bring the possibility of localized flooding.
"An upper-level trough and a surface-induced trough, followed by a tropical wave, will maintain moist and unstable conditions with potential flooding impacts through at least Thursday," according to an update from the NWS on Sunday.
Seas are also expected to be rough, and winds may be strong. There will continue to be a chance for powerful rip currents across the islands this week. A Small Craft Advisory will be in effect for areas of Puerto Rico and the USVI from Monday, 8:00 p.m. AST until Wednesday, 2:00 p.m. AST.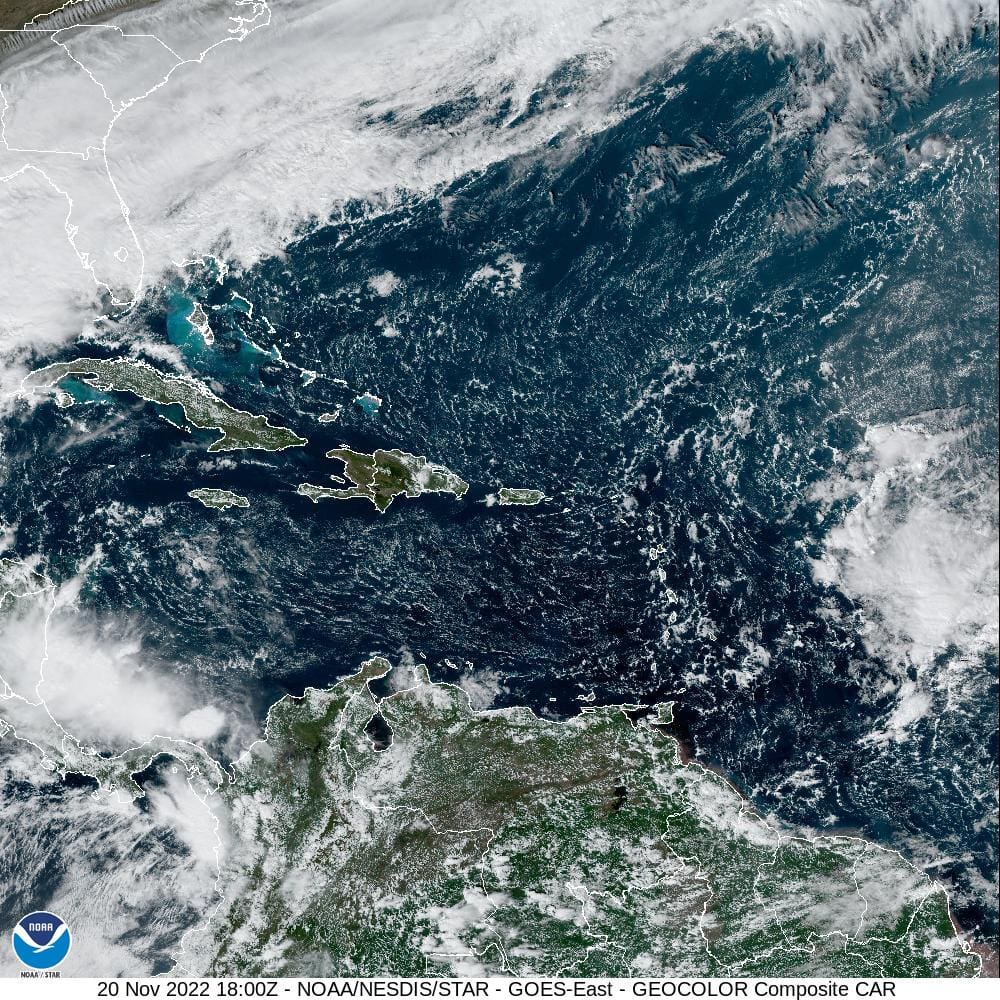 The end of hurricane season, Nov. 30, is quickly approaching. However, there remains a chance for tropical weather to occur past the official end of the season. Forecast models show the possibility for a late-season tropical storm to form near the Western Caribbean around the end of November or the beginning of December. If the system develops and reaches tropical storm status, it will likely be designated as "Owen," the 15th named tropical cyclone of the 2022 hurricane season.
Residents and visitors can stay updated on weather systems at the V.I. Source Weather page and sign up for alerts from the National Weather Service and the Virgin Islands Territorial Emergency Management Agency.