It has been two years since the last St. Patrick's Day Parade on St. Croix. As one of the island's big events, the return has been eagerly anticipated. Scheduled for Saturday, March 19, 2022, at 11:00 AM in Christiansted, it will take the usual route going west on Company Street, south on Market Street, east on King Street, to the finish on Hospital Street.
According to spokesperson Mireille Sankatsing Smith, all vendor spots have been filled. The parade remains open to float, bands, troops, and entries of all types. Complete information is available on their website.
The Department of Health has advised that those attending the parade should remain in "family groups" and wear masks in areas that are highly populated, even though this is an outdoor event.
In past years, as shown in this photo from 2014, the streets of Christiansted have been filled to overflowing by those attending and participating in the annual event.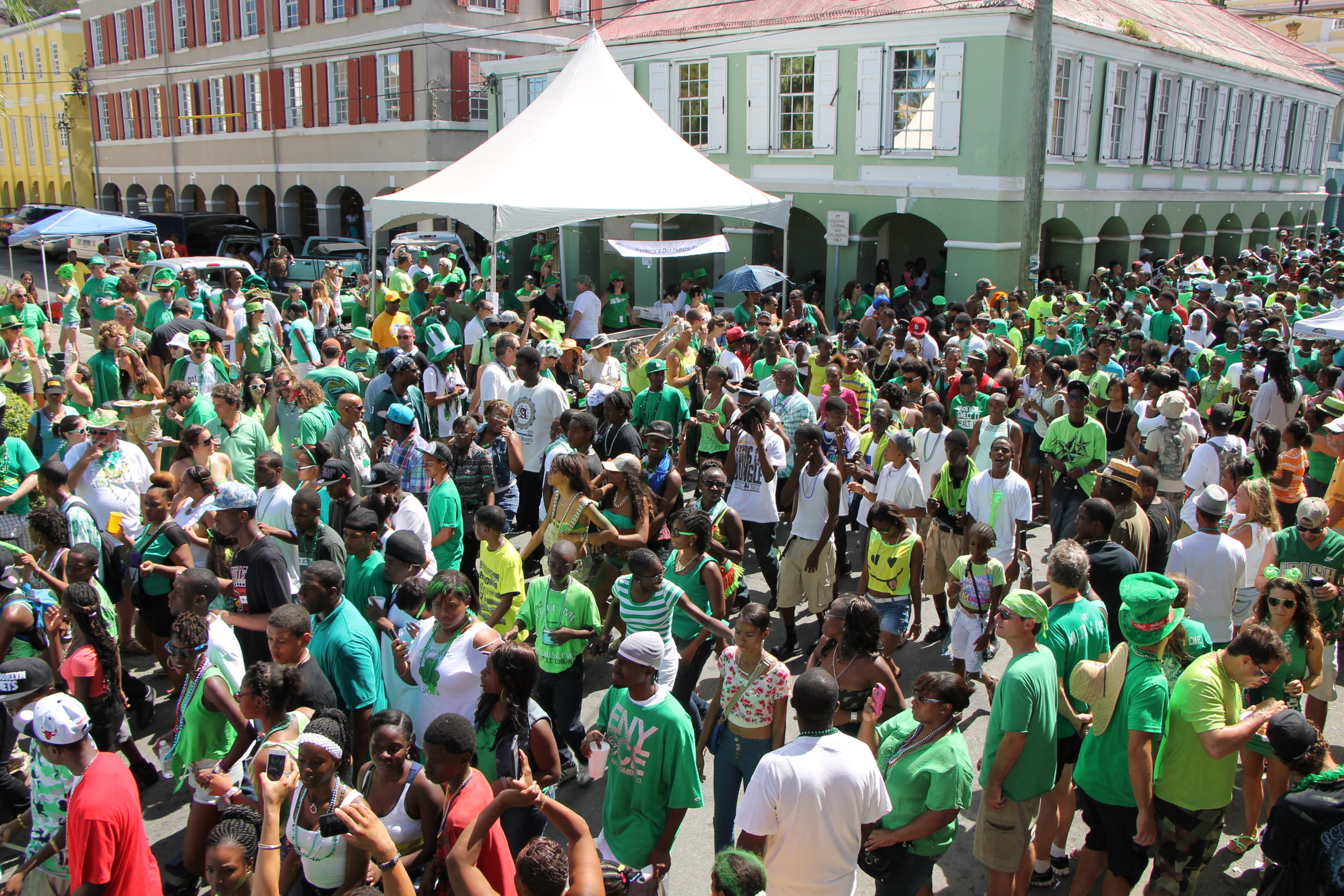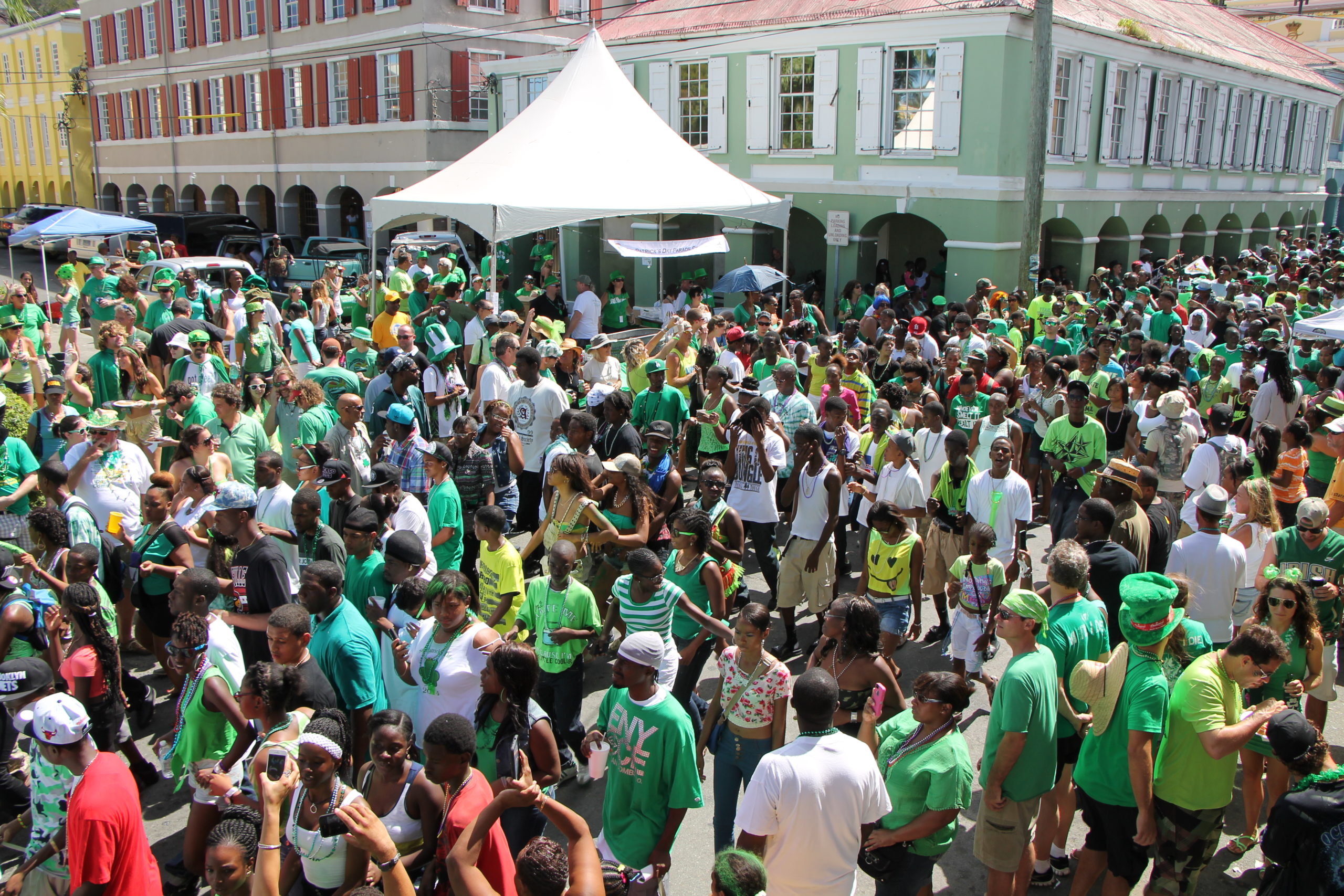 This year, as in the video from 2019, the St. Croix St. Patrick's Day Committee hopes to fill the town with music, color, and fun.