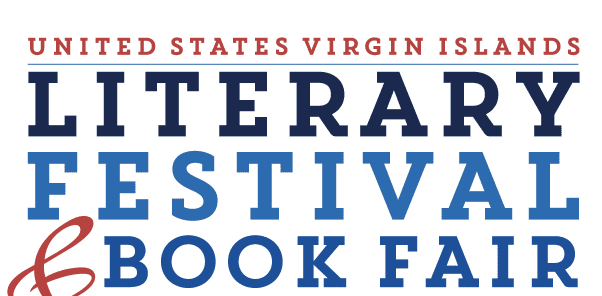 The Caribbean Writer (TCW), together with the Virgin Islands Literary Festival and Book Fair (VI Lit Fest), will host the 8th iteration of the festival as a hybrid event on April 8 and April 9 under the community focused theme: "Disruptions, Disguise and Illuminations." This is also the theme shared with Volume 36 of TCW, currently being prepped for publication.  Headlining the festival this year is Pulitzer Prize winning author Nikole Hannah-Jones of the 1619 Project.  This year's VI Lit Fest poster features artwork by Virgin Islands artist Gail Widmer.
On Friday, all events are virtual. The Lit Fest will burst open the virtual doors at 9 a.m. in a space for elementary and secondary students.
In this space, it is proud to feature four published VI authors under the age of 11. They are 11-year-old Bae Sewer, sharing her fabulous first book "Island Girl" (2021), which includes an activities workbook/ coloring book; 10-year-old Rhea G. Madison James, author of two books: "The Runaway Watermelon" (2020) and "The Runaway Avocado" (2021) with a combined coloring book; and 11-year-old Makeda Hardcastle, who has been illustrating her series of 10 books, entitled the "First Life Series" about the main character's first life as a fish.  Also, 11-year-old Sophia Forbes, author of an upcoming novella "Fighting Bondage" set in the 1800s on a plantation of enslaved people plotting escape.
Their panel will be co-moderated by 12-year-old, Bilal McFarlane and Yvette McMahon-Arnold, Ph.D.
Then, beginning at 10:30 a.m., the VI Lit Fest's focus will shift to presentations around, editing, copyrighting, poetry and fiction writing as well as readings and presentations by nationally and regionally acclaimed authors.
The festival's Ekphrastic poetry competition is on again.  Participants may submit poetry inspired by the New Blood Art Exhibit that will open April 1 at Caribbean Museum Center for the Arts in Frederiksted. The works will be video graphed by Douglas Canton and are curated by artist Lucien Downes.
Among the international and regional authors who will present their most recent publications are:   Alecia McKenzie, a Jamaican author based in France, with her latest novel, "A Million Aunties" (2021); from El Salvador and based at the University of Toronto, professor and global scholar Clelia Rodriguez, Ph.D., with  her book: "Decolonizing Academia" (2020), facilitated by Chenelle John-Heard; philosopher and scholar Lewis Gordon, Ph.D., with his new book: "Fear of Black Consciousness" (2022), facilitated by Pagett Henry, Ph.D.; and Marva Maclean, Ph.D., author of  "From the Middle Passage to Black Lives Matter: Ancestral Writing as a Pedagogy of Hope" (2019)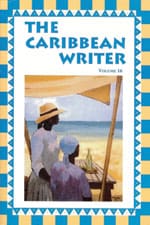 The festival's VI team of nationally and regionally recognized authors will include Tiphanie Yanique with her new book "Monster in the Middle;" Cadwell Turnbull, with his latest book "No Gods, No Monsters" (2022); and Tobias Buckell, New York Times bestselling science fiction author raised in the Virgin Islands. BVI Poet Laureate Richard Georges will share his poetry and offer craft tips and insights along with poet and editor of Moko Magazine Andre Bagoo; Ingrid Bough, formerly a tenured librarian at the Library of Congress, will present a workshop on copyright basics and also read from her first children's book.
This year, a centerpiece of the Friday, April 9th event will be 20-minute scholarly overviews on current and out-of-print Virgin Islands books that have been published within the last 100 years. Books included are: "Race Relations in the U.S. Virgin Islands" by Marilyn Krigger, Ph.D., presented by Gerard Emanuel and moderated by Carol Henneman; "Rise to Recognition" (1973) by Valdemar Hill Sr. and presented by Clement White, Ph.D.; and "Time and I Looking Forward" (1902) by Adolphe Sixto and presented by students from Central High School, St. Croix Educational Complex, Charlotte Amalie H.S. and Eudora Kean H.S. in conversation with senators Myron Jackson and Gerard Emanuel.
Books will also include "Masquerades" (2012) by Robert Nichols, presented by Demitri Copemann moderated by Monique Clendinen-Watson; "Rape of the American Virgins" (1972)  by Edward O'Neil, presented by Sele Adeyemi; "Trials and Triumphs" (1982) by Earl B. Ottley, presented by Margaret Barry and Margie Magras; "Neighborhoods of Christiansted St. Croix 1910 to 1960"  (2009)  by Karen Thurland, presented by Ronald Hewitt; and "Perspectives on Black Women Writers" (1985) by Barbara Christian and  presented by Carol Henneman.
The works of author and poet, deceased editor of The Caribbean Writer Marvin Williams will be explored by Monique Clendinen-Watson, and the unpublished papers of Prof. Gene Emanuel will be explored by Sele Adeyemi.
At 4 p.m., the festival's world-famous Book Bacchanal will also be virtual. New and established writers are required to sign up for this annual event at the website: www.usvilitfest.com
Saturday morning, the Lit Fest's world-famous Bush Tea Morning Social will be — for the first time since the pandemic — an in-person gathering and will be a vaccination only event held in the UVI Great Hall beginning at 7:30 a.m. with a packaged Caribbean breakfast. It will include the usual treats and follow COVID-19 protocols; live entertainment will include local poets as well as Stanley and the Ten Sleepless Nights (reduced size six-member combo).
At 9 a.m., the Pulitzer Prize winner and New York Times bestselling author and investigative journalist Prof. Nikole Hannah-Jones will head a panel in conversation around the implications of the 1619 Project to the region and specifically to Virgin Islanders. The moderator of this panel will be Frandelle Gerard, scholar and community advocate.
Among the discussants on that panel will be local and regional scholars, including Prof. Hadiya Sewer, author and Prof. Natasha Lightfoot; Benito Wheatley, who is the special envoy of the British Virgin Islands (BVI) Government and the premier's advisor on international relations; UVI professor Molly Perry, Elizabeth Rezende; and Biko Mc Millen, poet and community advocate. The audience will also be able to engage in a Q&A session.
Saturday evening, beginning at 5 p.m., come meet Nikole Hannah-Jones at an 'Afterword,' a vaccination- only event hosted at The Caribbean Museum Center for the Arts in Frederiksted that is to be spearheaded by Janis Valmond. Come write a poem in response to the New Blood Art Exhibit that will be on display at the museum. Share it. Win a Prize.
About this year's theme: "Disruptions, Disguise and Illuminations," — Alscess Lewis Brown, chairperson, once again says, "2021 was a year of disruptions and there is a call to disrupt some of the notions that persist in promoting intolerance and some of the behaviors that result in violence. We live in an age that provokes deep contemplation, especially for those of us who muse about the disruptions at play in these unsettling times. As our collective histories meet our day-to-day experiences, we self-interrogate. In this Q&A cycle, some answers are illuminated. Many of these answers were disguised in plain view.
"Time does not wait for any of this questioning to cycle out; however, through reading, writing and various forms of artistic expressions as well as the meaningful dialogue always exemplified at our literary festival, we are empowered to seek the changes lurking within our own questions, especially when we open ourselves to diverse readers and writers from outside of our own little nest. This is the essence of the raison d'etre for the VI Literary Festival and Book Fair Inc. – year after year.  Please come and enjoy this banquet of ideas."