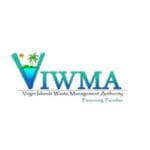 The Virgin Islands Waste Management Authority (VIWMA), in conjunction with RCAP Solutions Inc., invites the community to participate in a free informational training to raise awareness about illegal dumping and its effects on the U.S. Virgin Islands. The presentation aims to increase public awareness and provide proper alternatives to empower the community and reduce illegal dumping behaviors.
Use the following link to register, and join VIWMA and RCAP Solutions Inc. from 9-11 a.m., Wednesday, March 16, to learn more. https://attendee.gototraining.com/r/6106671509121054722
For more information, contact the Division of Education and Communications Management at-513-4171 or email communications@viwma.org. The VIWMA hotline is available 24/7: 844-962-8784. Also, follow VIWMA on Facebook, LinkedIn or Twitter.