Artist Katia Moltisanti with Knox and Ollie's owners, Casie Summers and David Stone at the June 3 opening of Moltisanti's "Tropical Sounds" exhibit opening.
Photos by Yelena Rogers Photography.
St. John, VI – Italian born artist and local St. John resident, Katia Moltisanti, is thrilled to announce her newest art exhibit, titled "Tropical Sounds" which will run from June 3rd through August 3rd at Knox & Ollie's, located at the Westin St. John Resort Villas.
Well-known ceramic artist Donald Schnell, present during the opening event June 3rd, said "This exhibition is fantastic! For the first time in my 40 plus years on St. John we have a first class, large scale exhibition of large exciting paintings. They are colorful and big, illustrating the skilled technique of painter Katia Moltisanti. She has several works that are a combination of two large paintings that are related as if they are one. Not to be missed by anyone who loves paintings. I want to own all of them!"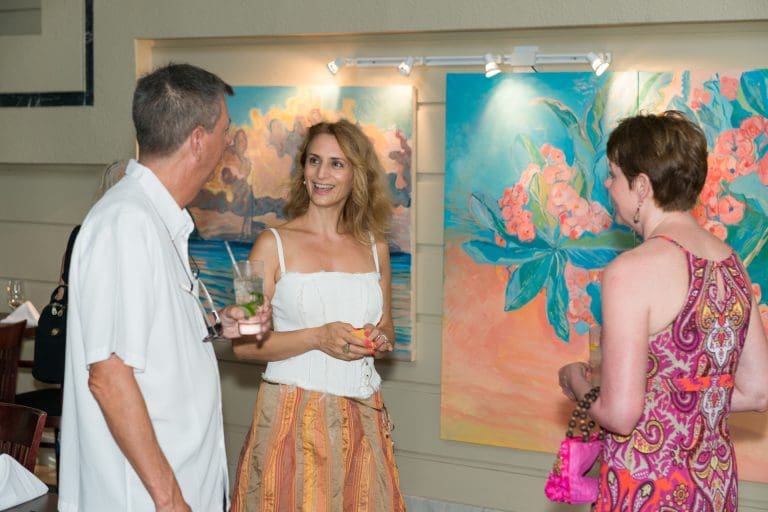 "We love how Katia's art has filled our restaurant with vibrant colors, creating a beautiful art gallery for our guests to enjoy while they dine" said Casie Summers and David Stone, Owners of Knox and Ollie's. "We welcome her art collection and invite anyone to come experience her unique design style, her paintings are beautiful, and the collection together is cohesive and breathtaking" added Summers.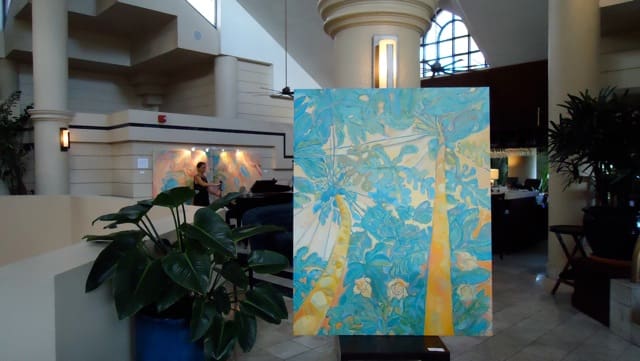 "Tropical Sounds" art is a collection of large oil paintings that Moltisanti considers the artistic journal of her experiences in St. John, since moving to the island in October of 2016. The series of paintings are the result of vibrations, colors and insights that Moltisanti experiences in her relationship with nature, while studying the space in between its elements. "Through my paintings, I focus on bringing to the viewer the experience of merging with nature and its  expression of colors and sounds" said Moltisanti.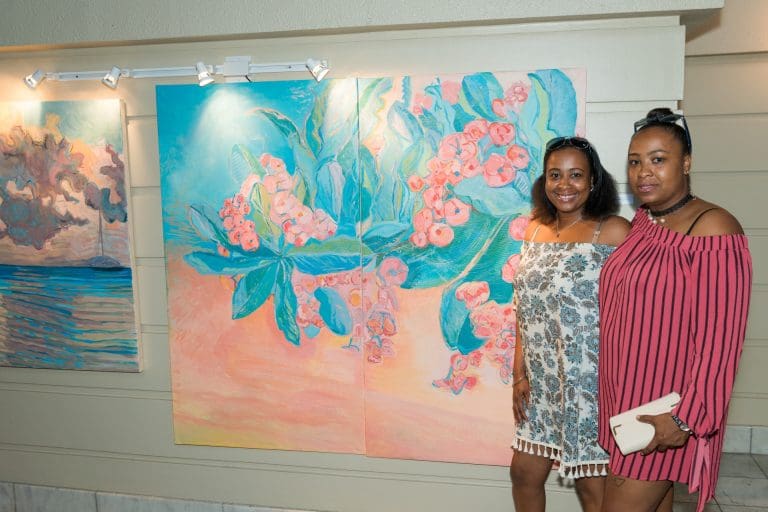 "I have known Katia for some time, about a decade since we met in Texas and have worked with her in my studio extensively in that period. I have seen her sensitivity develop as an artist, how making paintings, now large paintings with her exhibits in St. John, has become essential to her and her self expression and self identity. Her paintings are always beautiful, lyrical and poetic with a transformative feeling for color. Forms, forms that we know of trees, flowers, water reflections from the natural world, become colors and shapes in ecstatic rhythms and patterns, evocations of longing and desire, for peace and love. Her sensibility is compelling and much needed." said John Laurence Karasek internationally-renowned English artist.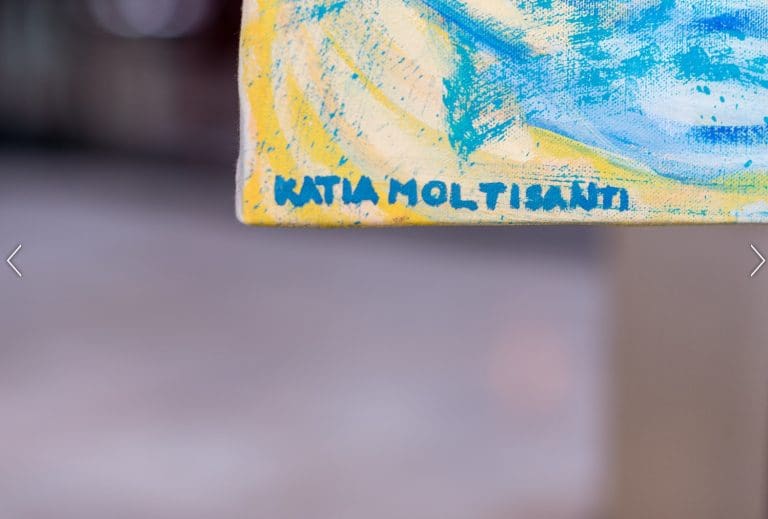 Moltisanti's works of art spans mostly between New York City, Italy and St. John, where she is currently running a summer art camp for the children of St. John, running from June 19th through August 4th at the St. John School of the Arts.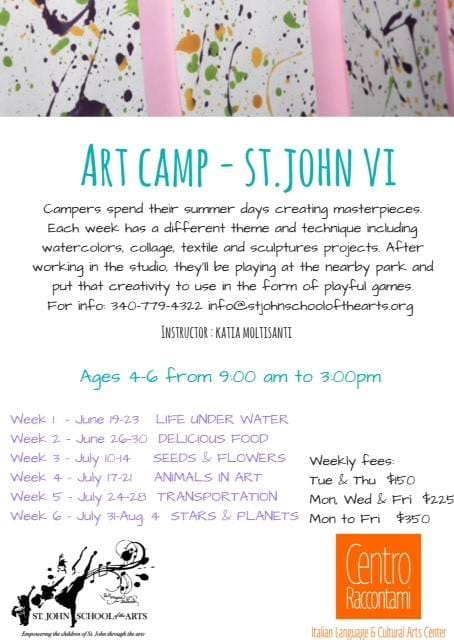 Moltisanti's background includes growing up in Italy, among a family of musicians and artists. She then earned a Master's degree in foreign languages and literature and after moving to New York City, where she founded the Italian Language and Arts Cultural Center- Centro Raccontami in 2004 . She studied oil techniques and figure drawing at the New York Academy of Art and illustration at the School of Visual Art in New York.