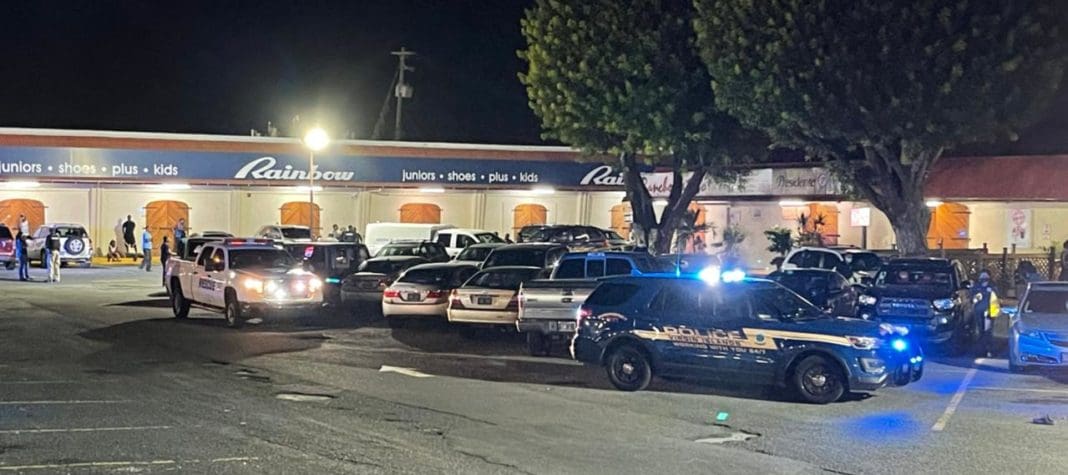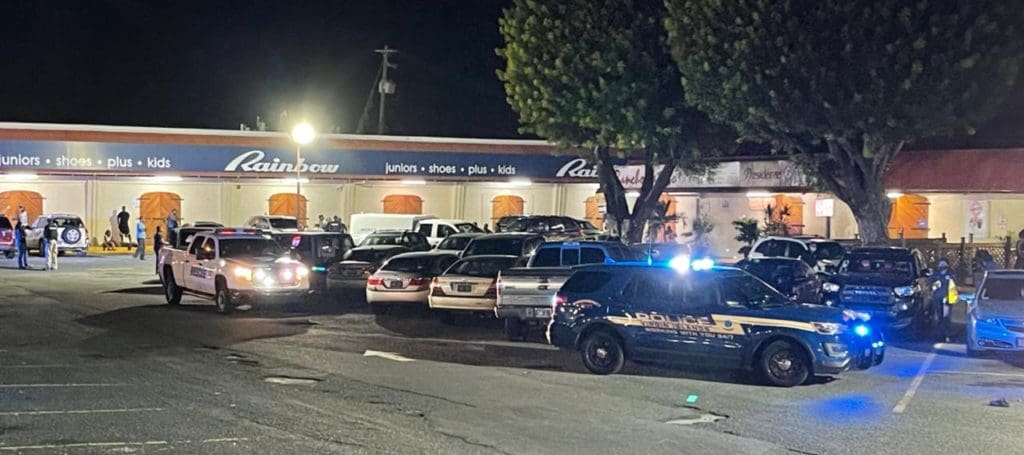 Two men are dead after gunfire erupted Sunday night at the Vitraco Mall near Mandela Circle on St. Thomas.
Police found one man, later identified by family as Marc J. Thomas, 31, lying dead in the parking lot with multiple gunshot wounds after 911 dispatchers received a call of shots fired about 9:13 p.m. Sunday, VIPD press officer Toby Derima said in a news release.
A second unidentified man was found with multiple gunshot wounds and transported to Schneider Regional Medical Center, where he died of his injuries, said Derima.
Derima said on Monday that detectives are still investigating and have not discerned whether the incident was between Thomas and the unidentified man, or if others were involved and additional suspects are sought in the case.
[adrotate group="6"]
It appears Thomas is the same man who was arrested in 2013 and charged with first-degree robbery in a holdup along with three others of staff and patrons at Hooters restaurant located near Mandela Circle on St. Thomas. According to court records, he took a plea deal and was sentenced to three years in the Bureau of Corrections, with credit for two years he served in detention.
At his sentencing in that case in 2016, his attorney Michael A. Joseph described Thomas as an exceptional young man who had fallen in with the wrong crowd after being randomly shot. "Here is a kid who was doing extremely well and then got shot out of nowhere. I think that changed him … and he felt he can hang with guys who can prevent that vulnerability," Joseph said, according to news reports at the time.
Thomas himself reportedly told the court, "This was a wrongdoing; I shouldn't have been there and done that … The situation I'm in has made me a better person. I hope there's a better future for me. I want to do positive things and be the kind of person that I know myself to be."
Thomas and the unidentified man are the 10th and 11th homicides of the year on St. Thomas, bringing the total for the territory to 38, according to the Source homicide list.* There have been 25 killings on St. Croix and two on St. John so far in 2021.
Sunday night's violence comes just weeks after one man was killed and another injured in a shootout the night of Sept. 17 in Havensight on St. Thomas. A third man was beaten and badly burned hours earlier in Estate Bordeaux in an incident police said they believe was related to the shootings. Later still, a nurse at Schneider Regional Medical Center reported a fourth gunshot victim that was possibly linked to the Bordeaux and Havensight case had walked into the hospital for treatment.
Detectives urge anyone with information about any of these incidents to call 911, the Criminal Investigation Bureau at 340-714-9804, or anonymously to Crime Stoppers USVI at 800-222-TIPS (8477).
*While the Source homicide list is based on VIPD reports, the Source does not include suicides or vehicular homicides in its listing that the police and some other media do. This can lead to a discrepancy in the number of incidents reported.