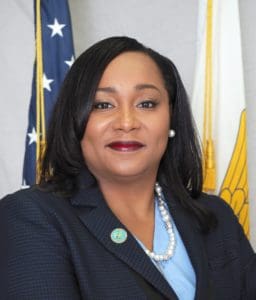 Virgin Islands Department of Education (VIDE) family and Virgin Islands community, thank you for your prayers, words of encouragement and well-wishes as I recovered from COVID-19. Your kindness has truly been overwhelming. I am grateful to God to have come out on the other side of this and for all of you who have also recovered from COVID-19.
The guidance of Commissioner Encarnacion and the professionals at the Virgin Islands Department of Health has been the saving grace of our territory throughout this pandemic. I firmly believe that had I not been vaccinated, my symptoms would have been worse, and my life would have been in jeopardy.
I remain a strong proponent of the COVID-19 vaccine because the vaccine saves lives. I extend my sincere condolences to the families of all those who have lost their battle with COVID-19, including Kima Lloyd-Jarvis, a valued member of the VIDE family.
I encourage all of our employees and eligible students to get vaccinated. The vaccine offers our best chance of survival against this deadly virus. Visit www.covid19usvi.com/vaccines for more information and to schedule your free COVID-19 vaccine appointment.
In closing, my deepest appreciation is further extended to the leaders of the Virgin Islands Department of Education for your steadfast dedication to our students and families. Thank you for all that you do. May God bless us all.