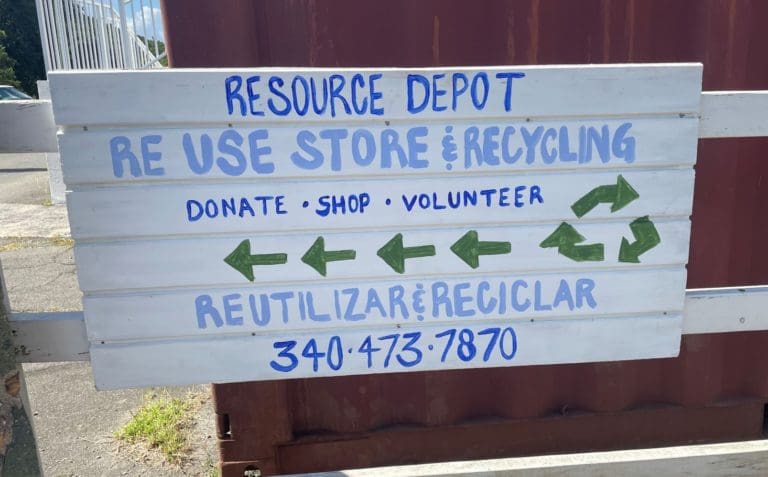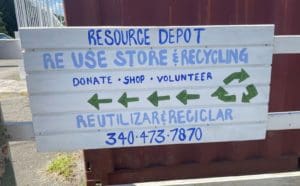 The Coral Bay Community Council (CBCC) has announced a series of educational programs and events aimed at promoting waste reduction through effective "Reduce, Reuse, Repurpose, Compost and Recycling" practices –"The R Words" for Coral Bay and St. John.  CBCC will work in cooperation with the Island Green Living Association and the V.I. Waste Management Authority (VIWMA) as well as residents, business owners and other local organizations and government agencies as a part of this project which was made possible by a grant from the U.S. Department of Agriculture.
The hurricanes of 2017 changed and deprioritized normal waste reduction practices, like backyard composting and recycling.   CBCC will be working to bring back regular use of these and other sound practices by our residents and businesses.
The project's goal is to support and initiate Recycling, Reuse, Repurposing, and Reducing programs aimed at reducing the amount of solid waste in Coral Bay. CBCC staff will review and revise existing materials and create new materials as needed. The materials will be made available in print and social media and several events will be held.
Host two "Stuff Depot Events"
A Campaign and Workshop on Backyard Composting
A Campaign and Seminar on Household Hazardous Waste
A Seminar on "Net Zero Sum Waste" and "Circular Economy"
A Feasibility Study on Recycling Old Tires
A Feasibility Study on Cardboard Recycling
A Facebook Page called St. John Simply
CBCC's Environmental Projects Associate Bob Reale said, "These upcoming events and campaigns will help to show how the various 'R-word' strategies can be employed by a coalition of individuals, businesses, nonprofit organizations and government to improve solid waste management and disposal practices on St. John."
CBCC will be hosting an informational meeting from 5-6 p.m., Wednesday, Dec. 15, at The Oasis Event Center to outline these latest initiatives.  Reale will make a short presentation, which will be followed by an open discussion of the challenges and opportunities that lie ahead.
The first activity CBCC is planning will be a "Stuff Depot" Event in mid-January. These local tag sales have become a Coral Bay tradition. It will be looking for volunteers to set up tables and to help with the overall planning and execution of the event. CBCC encourages people to contact it at 776-2099 or to stop by the office (in Coral Bay across from the fire station) to discuss the project or volunteer to help with this or other project activities.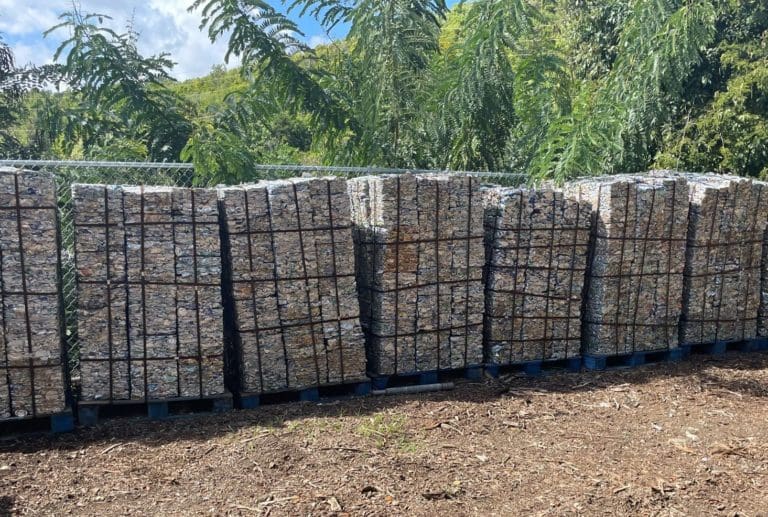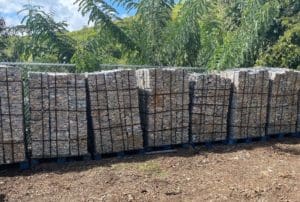 The Solid Waste Management initiatives are part of the ongoing Coral Bay Watershed Management project to protect our beautiful natural environment and people from the unintended consequences of development. CBCC has committed to continuing to lead and act as the Watershed Coordinator working in cooperation with residents and the government.
Responsible local residential and business practices to reduce solid waste and insure proper environmentally safe disposal are important actions.  Please see the 2021 Coral Bay Watershed Management Plan and the companion Community Handbook at   Home Page – Coral Bay Community Council. People can also visit the Facebook Page https://www.facebook.com/CoralBayCommunityCouncil to gain access to projects and messaging.
For further information, contact:
Bob Reale at bob@coralbaycommunitycouncil.org
Sharon Coldren at Sharonc@coralbaycommunitycouncil.org