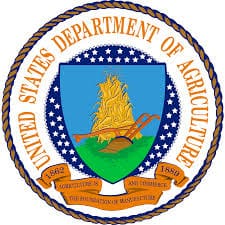 U.S. Department of Agriculture–Rural Development introduces a new Renewal Energy Pilot Program (REPP) the rising cost of fuel has been rising and poses a threat to the territory. There are continued plans in moving the territory towards being fully solar-powered, and this program can help the situation in many ways.
Please take note of the application deadlines: A Letter of Intent is due on or before April 19. Completed applications must be submitted no later than 11:59 p.m. Eastern time, July 18.
In order to apply, the applicant must have a valid System for Award Management (SAM) number.  Please visit www.sam.gov to apply.  Grant awards cannot be processed without this registration. USDA encourages any eligible organization to apply for funding.
https://www.rd.usda.gov/programs-services/energy-programs/rural-energy-pilot-program
The Renewal Energy Pilot Program grant was created to develop renewable energy, to help meet our nation's energy needs and to combat climate change, while prioritizing environmental justice, racial equity and economic opportunity.
Eligible applicants are state and local entities, public bodies or nonprofits. The project costs are not to exceed $2 million, with a cost share, up to 80%. The terms of the grants are three years.
Funds can be used to support Community Energy Planning, Capacity Building and Technical Assistance; Community Efficiency and Weatherization; and Installations and Equipping of Community Scale Renewable Energy Technologies and Systems.
Priority is given to distressed and high energy-burden communities, in which households spend a greater proportion of their income on energy costs compared to the average U.S. household. This application is processed out of Washington, D.C. headquarters; the contact is Anthony Crooks. ruralenergypilotprogram@usda.gov
For further information, contact: Anthony Crooks: call (202) 205–9322 or email RuralEnergyPilotProgram@usda.gov
Please review all the material contained in the factsheet and informational link, which has a tab on how to apply.