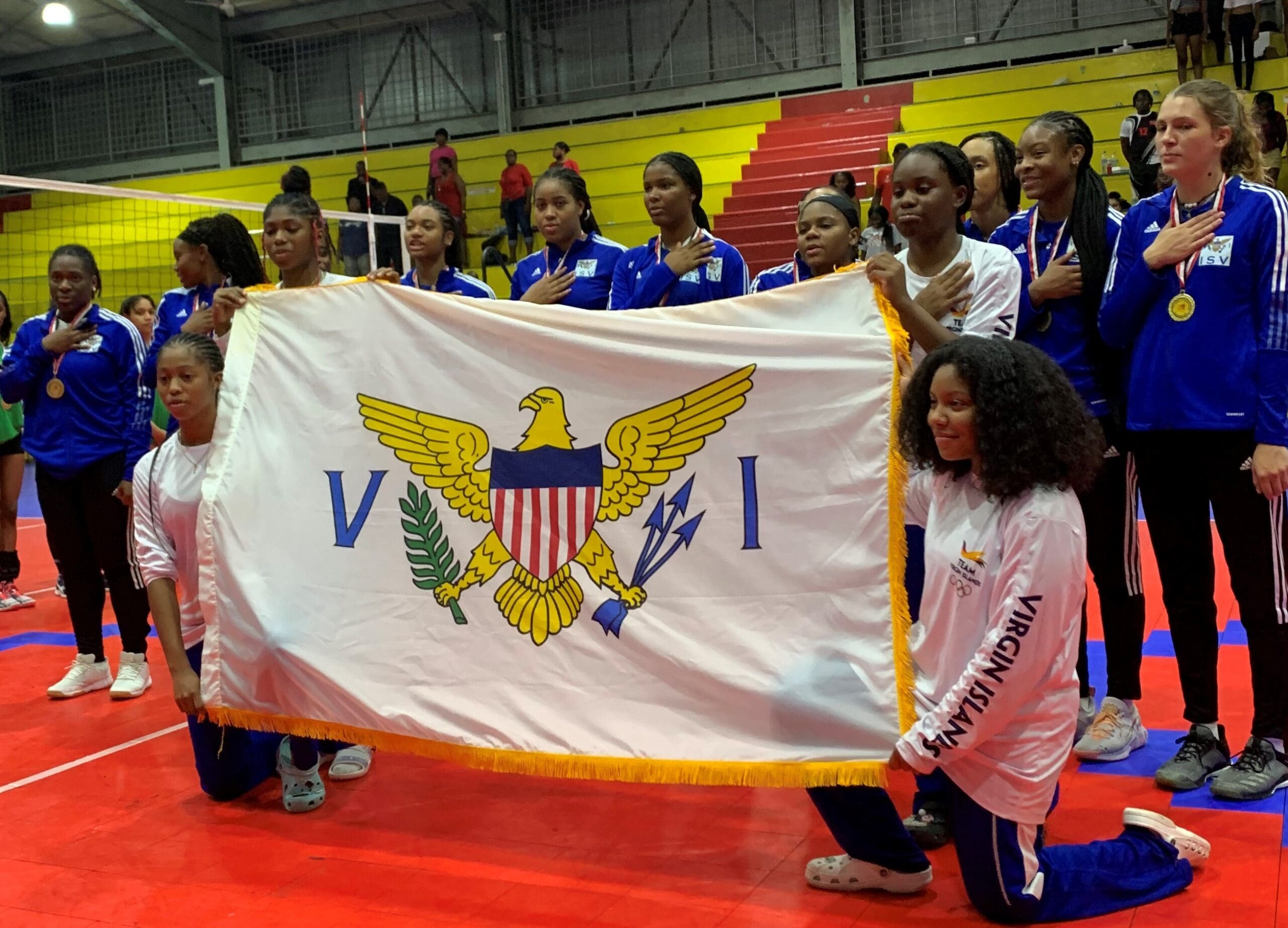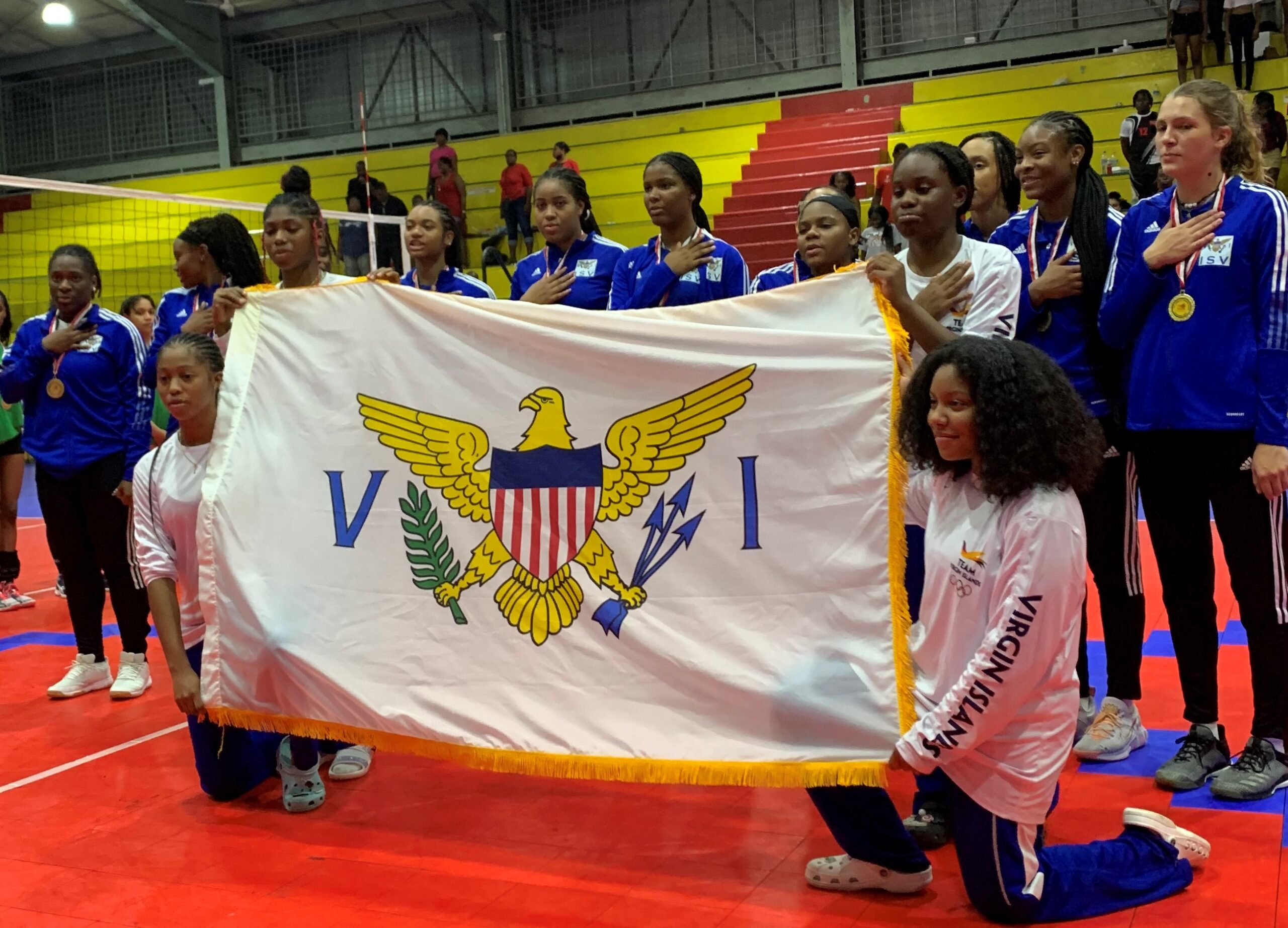 The United States Virgin Islands Under 21 women's team defeated Suriname in straight sets to win the 2022 Caribbean Zonal Volleyball Associations (CAZOVA) Junior Women's Championship in Pleasantville, Trinidad.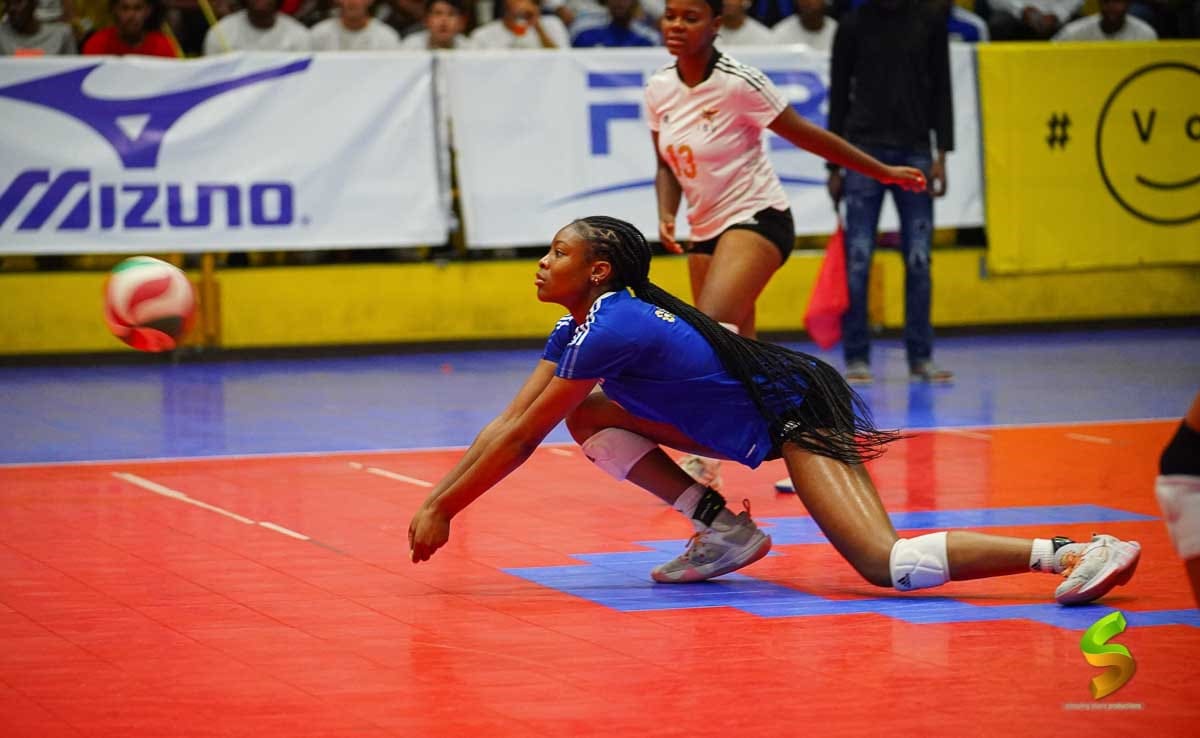 Chants of "VI" filled the air of the Southern Regional Indoor Sports Arena as the women from the US Virgin Islands showed no mercy on Suriname, winning the title match (25-22; 25-9; 25-19). The VI women were victorious despite losing their captain Alek-Wek Raphael, affectionally known as Sky, in their previous match.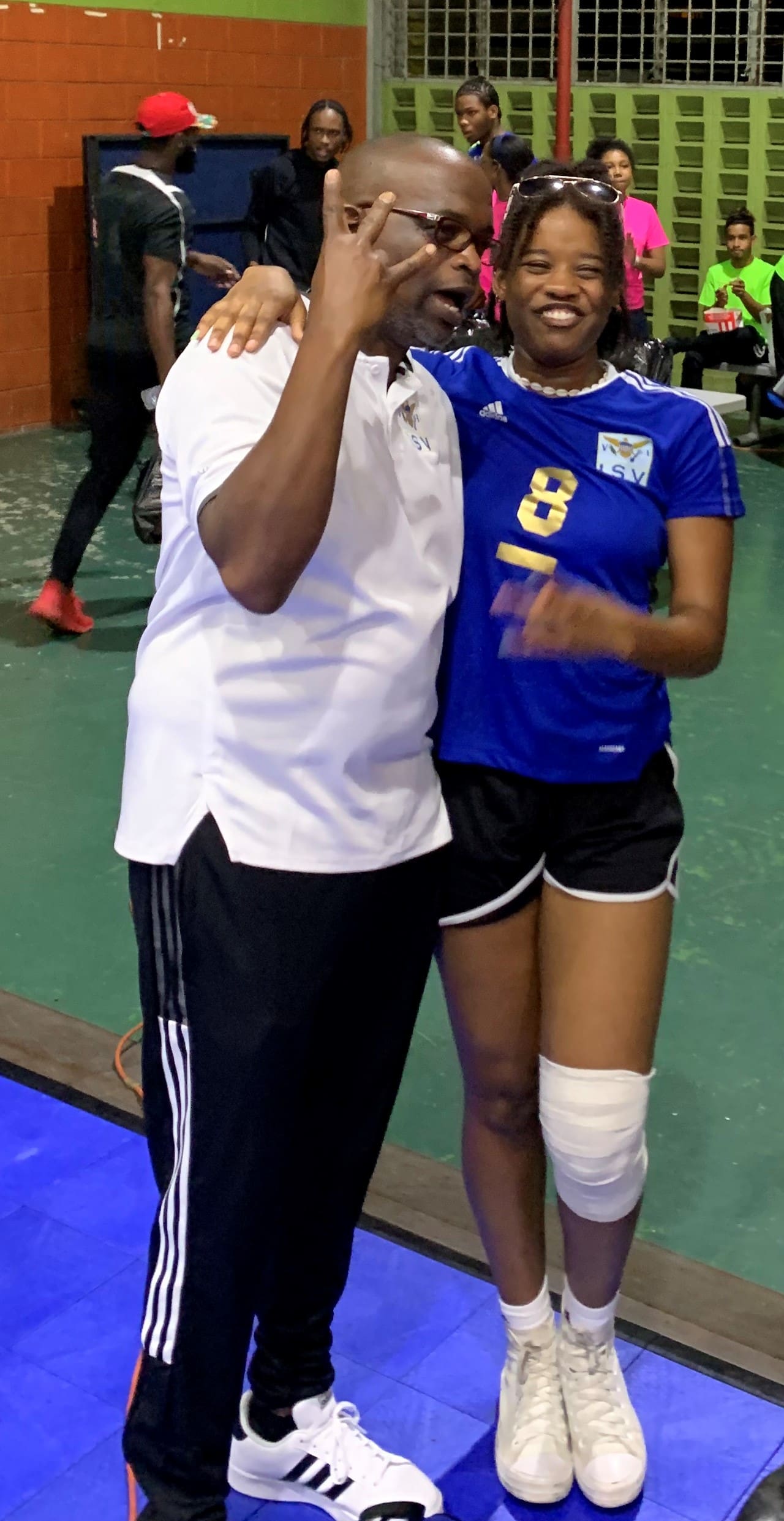 Raphael hurt her left knee after landing awkwardly after recording a kill. Raphael did not let her injury stop her from performing her duties as captain. Fully dressed in her uniform, Sky participated in the opening coin toss and stood on one leg with her teammates during the playing of both national anthems. This seemed to inspire her team as they went out and got the job done. Tournament MVP Anna Gillens led the charge once again for the USVI with 13 kills and seven service points. Rose Whitter and Jala Dixon also added five kills each for the tournament champions.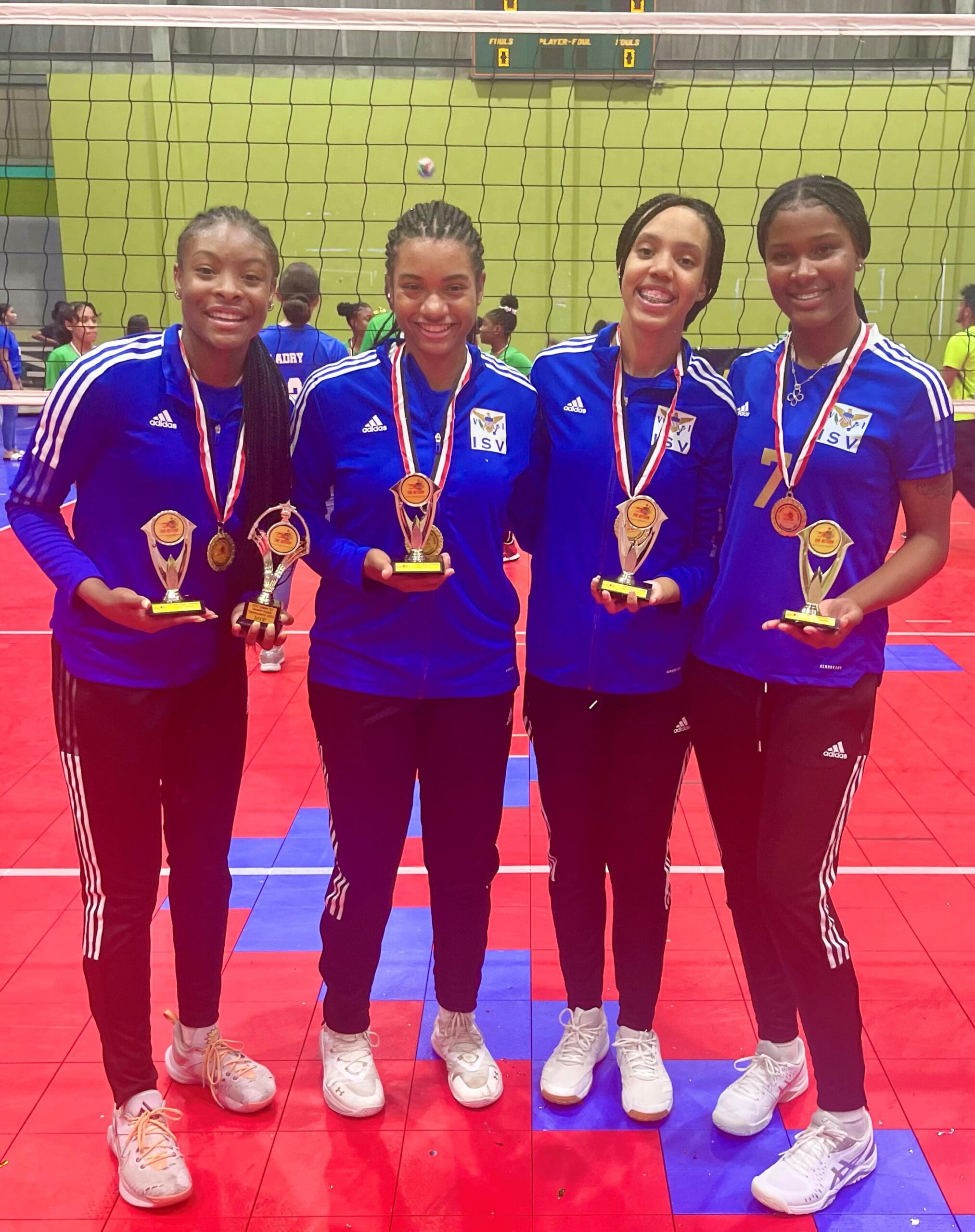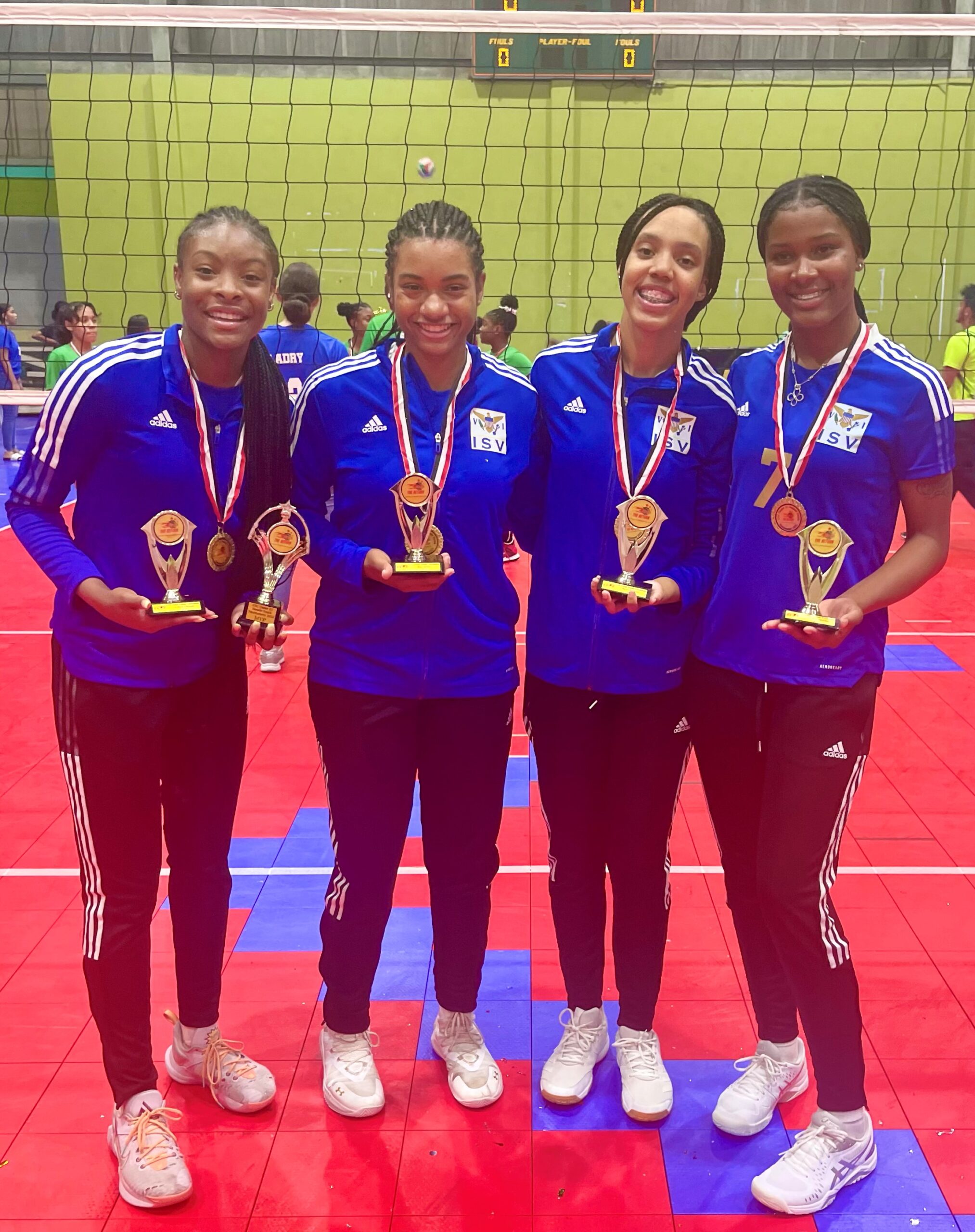 Individual award winners in the Junior Women Division were:
Best Scorer – #6 Angeni Cheuk-Alam (Suriname)
Best Setter – #1 Ayanna Pharoah (USVI)
Best Opposite – #2 Kyeana Biggs (USVI)
First Outside Hitter – #9 Anna Gillens (USVI)
Second Outside Hitter – #2 Shaniva Balkaran (Suriname)
First Middle Blocker – #17 Charis Peroti (Suriname)
Second Middle Blocker – #7 Tyannah Lake (USVI)
Best Digger – #2 Shaniya Balkaran (Suriname)
Best Receiver – #2 Shaniya Balkaran (Suriname)
Best Libero – #5 Adalia Badroe (TTO)
Best Scorer – #2 Shaniya Balkaran (Suriname)
Most Valuable Player (MVP) – #9 Anna Gillens (USVI)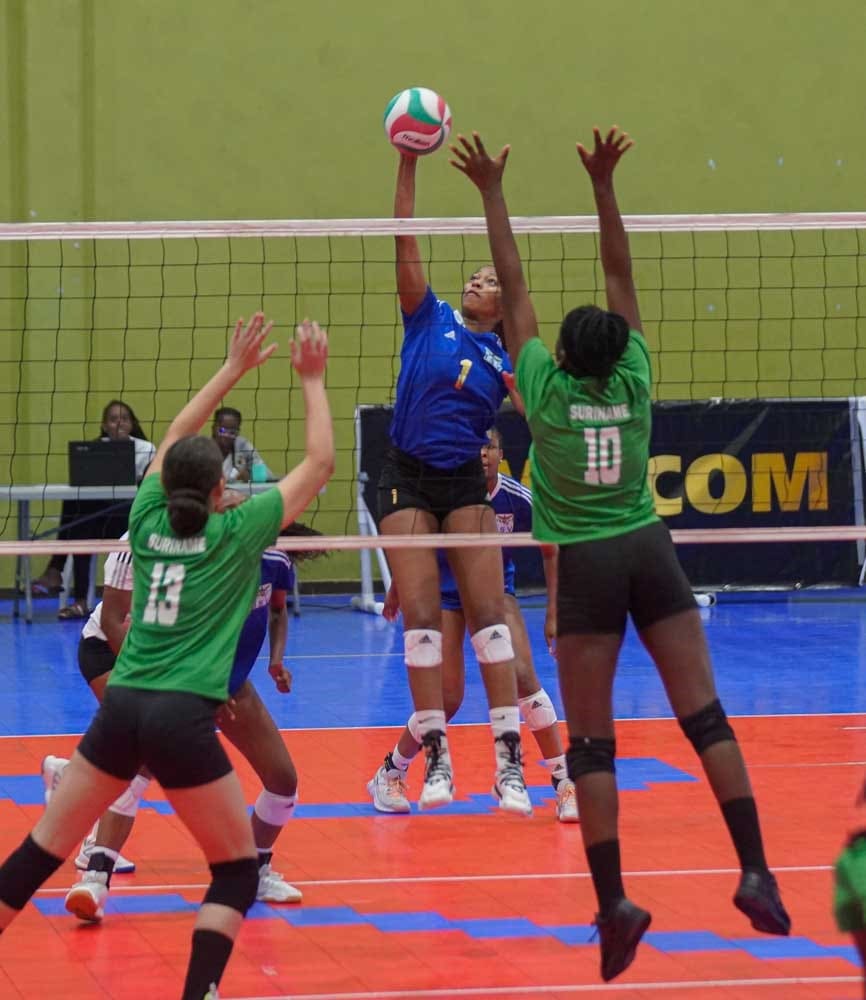 Earlier in the day, the USVI Youth (Under 19) Women's Team played a match against the defending champs, Suriname. Once again, the USVI won in straight sets, but Suriname made the Virgin Islands ladies work for the victory. The final score was (25-23; 25-23; 25-17). Anna Gillens had a monster game, recording 22 kills for USVI. Nikaya Sarauw also pitched in eight kills, and Jala Dixon added four service aces and three kills for the victors. The win secures first place in this division for USVI. They will take on Martinique on Monday, July 11, at 2:00 p.m. in the Championship Game of the Youth Women's Division.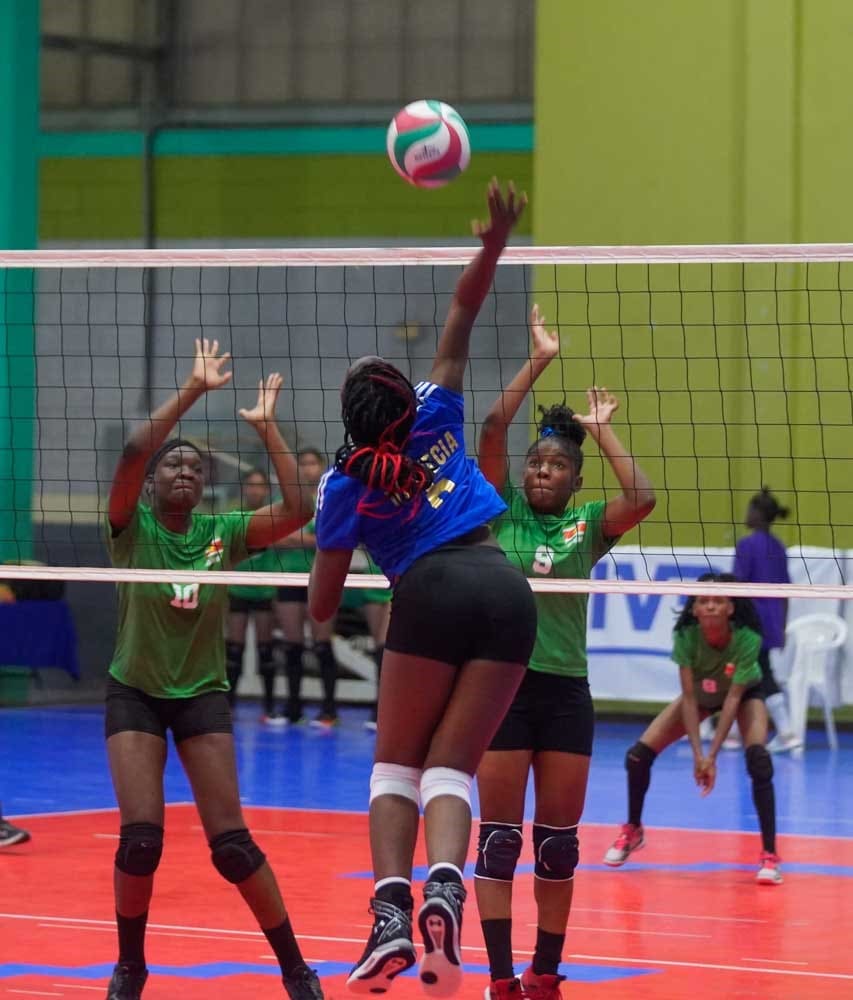 The USVI Junior (Under 21) men's team also saw action on Sunday. They played their final match of the round-robin five-team tournament against top-seeded Haiti. USVI was also without their top scorer Ajani Henley who also suffered a knee injury in their last match against Jamaica. The USVI boys were simply outclassed as Haiti won in dominating fashion (25-14; 25-7; 25-17). De Andrae Taylor led the scoring for the VI with 9 points (4 service aces, four kills, and one block). Jomari Jacobs added five kills and one service ace. The USVI final record isn't a true indicator of the growth of this team over the past three tournaments. The next opportunity for the USVI men will be in the Caribbean Zonal Volleyball Associations Under 23 Championships scheduled for December 4-12, 2022, in Aruba.