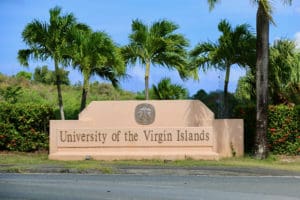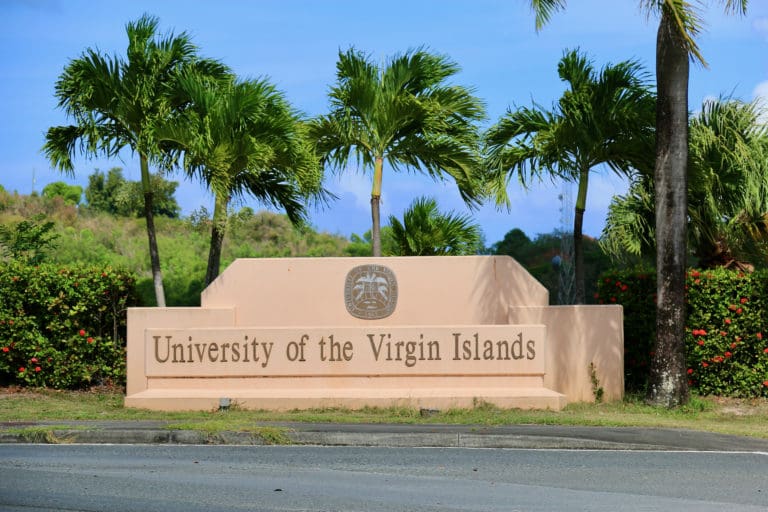 The University of the Virgin Islands to Hold New Student Orientation for Fall 2022 New students on both campuses are invited to take part in the University of the Virgin Islands Orientation for Fall 2022 beginning on Monday, Aug. 8 through Aug. 12. There are many activities for the new students to learn about the university, attend various sessions, meet instructors and other students, and discover its many resources.
New students are encouraged to take full advantage of the resources available during orientation, which is mandatory for all newly admitted students and includes a range of informational, immersive and interactive activities.
The new student convocation ceremony will be held on the Albert A. Sheen Campus on Wednesday, Aug. 10, at 11 a.m. in the Great Hall when students will be formally introduced to the university. The student convocation continues on the Orville E. Kean Campus of St. Thomas on Thursday, Aug. 11, at 10 a.m. in the Sports and Fitness Center.
New students are required to wear white tops and blue or black bottoms. During the convocation, new students in attendance will receive a UVI medallion, which designates them as members of the university. The attire is formal casual.
For more information, contact Orgnel Erskine on the Albert A. Sheen Campus at 692-4188 and Denesha Babrow on the Orville E. Kean Campus at 693-1134.
VI Communication Students Travel to Las Vegas for Major Journalism Convention The University of the Virgin Islands Association of Black Journalists (UVIABJ) voted to send four executive board student members to the prestigious National Association of Black Journalists (NABJ) Convention taking place in Las Vegas, Nevada, August 3-7. Nadege Barber (president), Michael Bell (vice president), George Francis (undergraduate advisor), and Carlos Eton (interim treasurer) will represent UVI at the convention that hosts more than 4,000 top journalists, media professionals and students for week-long activities that include educational workshops, networking opportunities and a career fair. The UVI representatives were selected based on their service and demonstrated commitment to the UVIABJ chapter, and each representative was also nominated to receive awards in various categories.
"It's exciting to have the opportunity to represent UVIABJ alongside the other members," said Barber, a senior at UVI. "Being able to attend the conference in person this year makes me happy and grateful. I am happy to share that we are also NABJ 2022 student nominees! Shoutout to the team for their tireless efforts invested."
George Francis, a 2022 UVI graduate who now serves as an undergraduate advisor, said, "Being a part of UVIABJ gives students opportunities to foster and develop their creative skills and talents. This organization challenges and allows its members to gain first-hand experience in print and broadcast journalism, media production, event planning, and photography. Being eligible to participate in the annual NABJ convention is another great benefit."
More information is available in a news release on the Media Section of the UVI Website www.uvi.edu/
23rd Annual Fall Student Research Symposium Set for August 28 at 9 a.m. On behalf of the Emerging Caribbean Scientists Program and the College of Science and Mathematics, UVI and the greater Virgin Islands community are cordially invited to attend the 23rd Annual Fall Student Research Symposium. It will take place in the Sports & Fitness Center on the Orville E. Kean Campus from 9 a.m. to 3 p.m., Sunday, Aug. 28.
The theme for the symposium is "Resilience in Research," and the keynote speaker is Dr. Esther Ellis, the territory's epidemiologist. The symposium will feature undergraduate and graduate oral and poster presentations, interactive skill-building workshops and STEM-related demonstrations. Your presence and participation will be greatly appreciated.
To register, visit: https://forms.gle/9vzKeskat4gFQwCg9
For more information, contact Dr. Lavida Rogers at lavida.brooks@uvi.edu or Dr. Verleen McSween at verleen.mcsween@uvi.edu
Students, Employees Urged to Sign Up for Bucs Alert Emergency Notification System June 1st marked the beginning of the Atlantic Hurricane Season. All UVI students and employees are urged to sign up for Bucs Alert, UVI's emergency notification system, which is used to share critical information via text messages and e-mail. Participants simply add their cell phone numbers and e-mail addresses to the "Personal Information" page in UVI's BanWeb accounts. Those who have already added information to the system are encouraged to periodically check their details in case updates are needed.