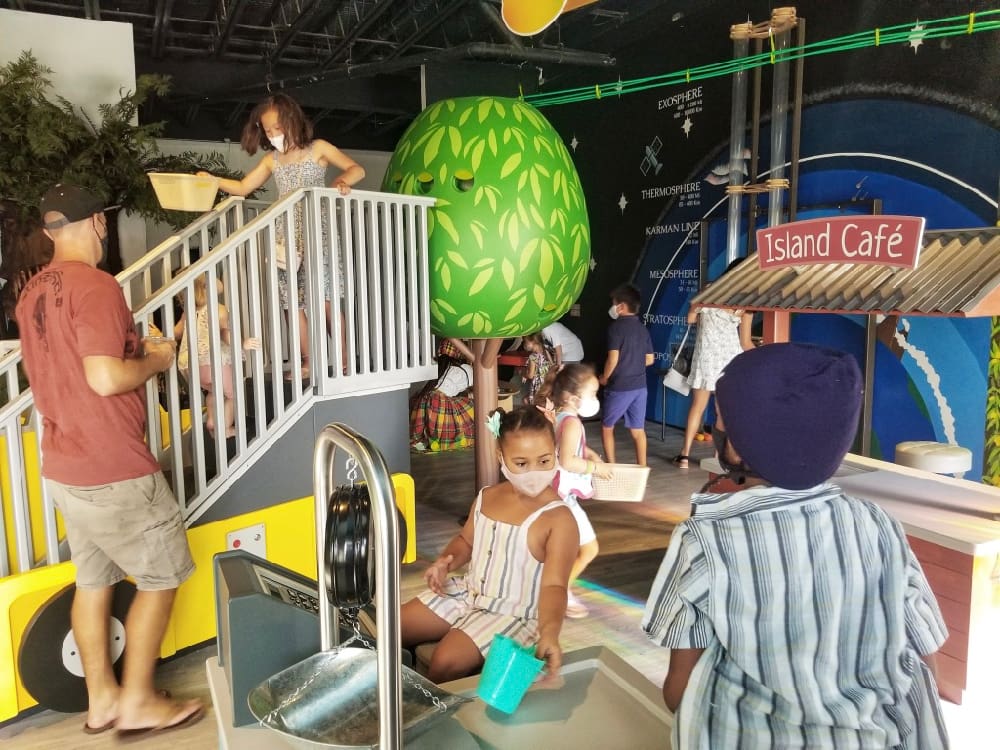 The Virgin Islands Children's Museum wound up almost two years of effort Thursday when it unveiled its latest creation during a party where children played for hours on what the museum has named the Mango Farm to Market Exhibit.
The exhibit was created through a partnership with Alpine Securities USVI, which sponsored the project that boasts manufactured mango trees with balls that substitute for real mangos, ripe for the picking by little hands.
Children can take the 300 or more exhibit mangos and use them for sociodramatic play of a variety of agriculture-related activities. Kids can plant the mangos in a large planter bed, churn a crank that operates a pulley system that lifts the mangos to the ceiling, subsequently sending them down an overhead rail leading to an exhibit tree where children can then pick them. This is one of two ways children can launch balls overhead to the exhibit's trees, the other is by a vacuum tube.
The exhibit also comes complete with an island café where children can rinse their mangos, a flatbed truck that at the pull of a lever will release the pretend mangos into a market stand, and a checkout station complete with a functional scale and cash register.
[adrotate group="6"]
"This was a labor of love," programs director and curator Amber McCammon said. "The VICM team put in the hard work and elbow grease to make this, and all of the wonderful interactive exhibits at the museum happen … They have all helped create a truly dynamic, educational space and helped us elevate the entire museum."
McCammon said the exhibit went through multiple iterations since the initial idea, which came after Alpine Securities USVI officials approached the museum wanting to create a market exhibit.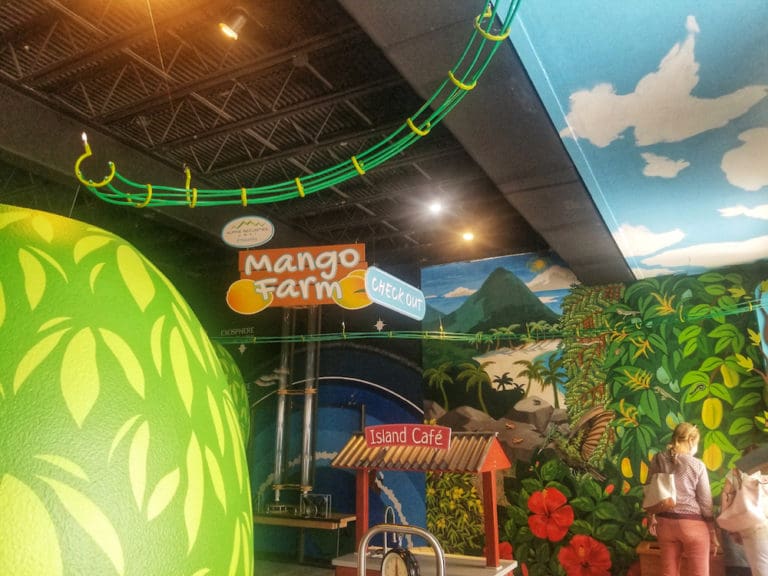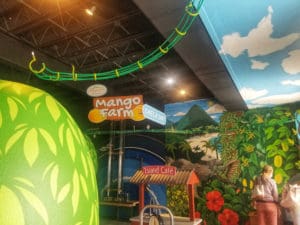 At first, McCammon said the idea was to recreate Vendor's Plaza or Market Square, but "it just grew" into a farm-to-market space because agriculture and sustainability are important to the U.S. Virgin Islands community.
"We really cared about celebrating our Caribbean culture at the Children's Museum," McCammon said. "That's rare. Actually, most children's museums don't go too far into local culture. But we are in a very special place, and we are a very proud people, and we wanted to celebrate that. This is just one of many different things we are trying to do to uplift the local youth and let them know they can be proud of where they come from."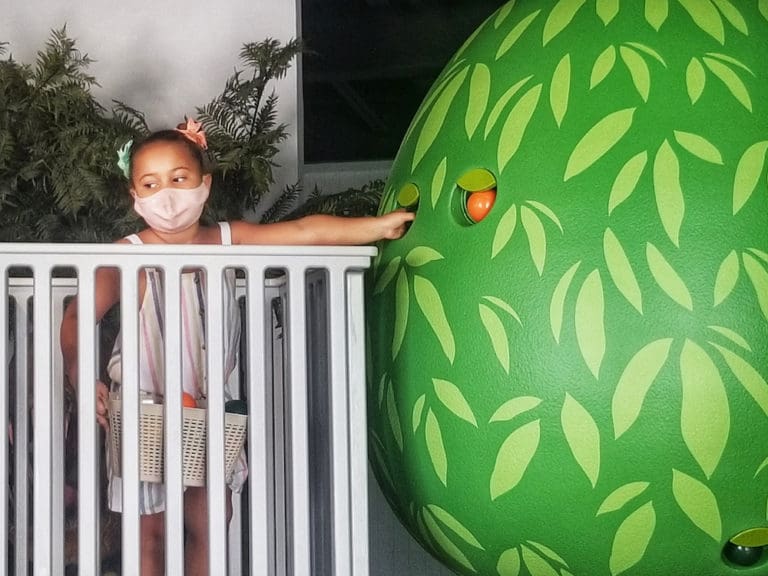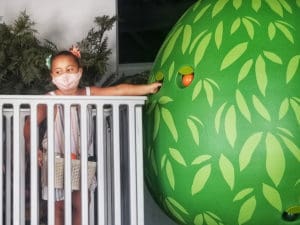 The exhibit was well received by the 25 children who came to the unveiling, prompting Alpine Securities USVI director of philanthropy Vernon Araujo to say the biggest measure of success for the project is watching the children enjoying it.
"Most of you know Alpine Securities has always been dedicated to youth development and capacity building programs, like Children's Museum. We are very, very proud of the work we have been doing collaborating on this project, more than happy, more than thrilled," Araujo said.
Residents can stop by on the weekend or schedule an appointment during the week.
Museum operating hours are online at the V.I. Children's Museum website.
"We love to create new partnerships and expand this community engagement," McCammon said. "I hope that we keep exploring, playing, and discovering together."