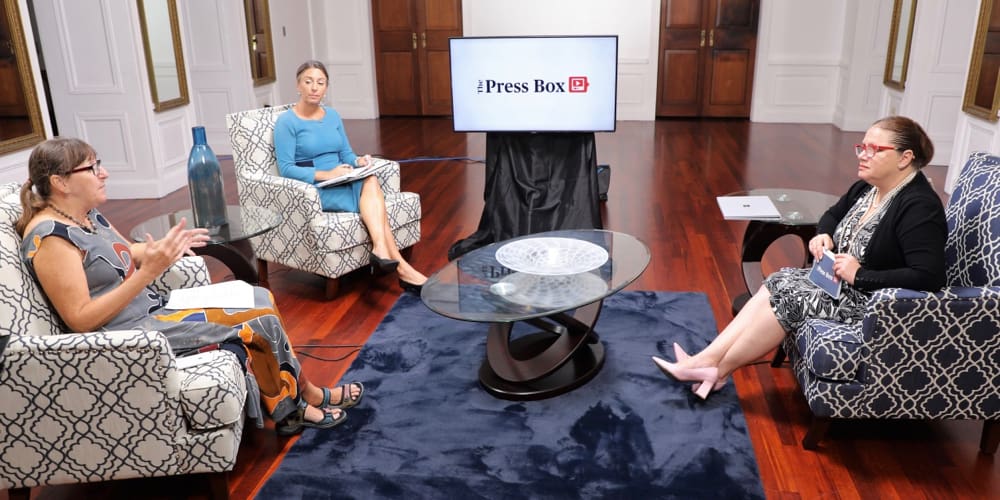 Doctors in the territory's healthcare system offered a candid – and at times heartbreaking – look at how COVID's highly contagious Delta variant is wreaking havoc in the USVI, where fewer than 50 percent are vaccinated against the deadly disease and the number of active cases topped 400 on Friday.
Their patients are younger and sicker than at the start of the pandemic, there are more pregnant women among them, there is rampant community spread, hospitals are filled to the breaking point, and health care workers are physically and emotionally exhausted, the doctors said Thursday during a virtual town hall to discuss the myths versus facts of COVID-19 and the vaccines used to prevent it.
One hundred percent of the people who are hospitalized in the USVI are unvaccinated, as were the 41 who have died to date, many of them unconscious on a ventilator, their loved ones unable to say goodbye, they said.
"What I am seeing is young people, people in their 30s and 40s, in their prime of life, put to bed, put on a ventilator for a month. They get tracheostomies, they get feeding tubes, they get pneumonia because they're on the ventilator for a long time, and as much as we try, the bacteria in their mouth and their gut can infect them and they die from it. It is such a heartbreaking thing for the people that work in the ICU," said Dr. Carol Shores, the critical care physician at Gov. Juan F. Luis Hospital on St. Croix.
[adrotate group="6"]
"Not too long ago, we were literally working to save someone's life and had the phone up – the family wanted to Facetime to see their family member for the last time, and we didn't have a good connection in the hospital at the time," said Shores.
"That is so different from how I've ever practiced medicine before. We've had families in the room all the time for years," said Shores. "But with this infectious disease, we can't. That, I think, is the hardest thing for me personally, dealing with this, is we can't have the families with their loved ones. That's on top of many other things with the Delta variant – how fast it goes through a community and how many members of the same family are sick," she said.
Dr. Clayton Wheatley, the emergency department director at Schneider Regional Medical Center on St. Thomas, was blunt in his assessment.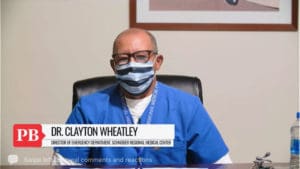 "The hospital at this point, the emergency room in particular, is busting at the seams. Yesterday there were six patients that were admitted. There were three in their 40s and a few in their 60s and 70s," he said. "The emergency room at this point is seeing so many positive cases of COVID, most of which are not admitted, not sick enough to be admitted, but it also takes up resources and rooms," putting patients who arrive for other ailments such as a heart attack or stroke at risk.
"If we could just get the larger number of our population vaccinated, that would solve so many problems," said Wheatley.
Shores concurred.
"We have more patients than we can handle," she said. "It's a huge stress. We've more than doubled our ICU number of patients. We didn't double the number of nurses, we didn't double the number of CNAs, or people who supply the ICU, or physicians. That makes it harder. It also is hard because it just stretches on and on, and now we feel like it's such a preventable disease. Every person that we've ever admitted to JFL with COVID has not been vaccinated. We've never admitted a vaccinated patient and none of our deaths have been in vaccinated patients,"  Shores said.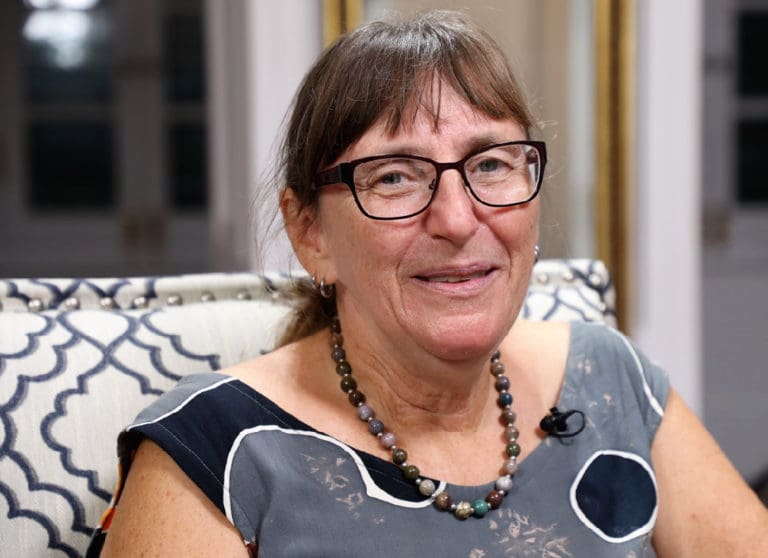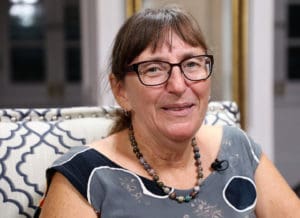 "The Delta is a totally different animal," said Wheatley. "The ways in which people are getting it, they have no idea where they were exposed, which just goes to show you how much higher of an infectivity rate the Delta virus produces. There are patients who come into the emergency room every day that have no clue how they were exposed to the virus," he said.
Calling it a "pandemic of the unvaccinated," Dr. Tai Hunte-Ceasar, the Health Department's medical director who also works at Schneider Regional Medical Center, said the aggressiveness and severity of the Delta variant are "truly scary."
"We've seen the most people on ventilators than we have seen in the territory since the beginning of the pandemic, and it is truly scary," said Hunte-Ceasar, who joined Thursday's conversation late because she was busy caring for COVID patients.
The symptoms also differ from the original alpha variant, with many patients suffering from abdominal pain and diarrhea, not just respiratory distress, she said.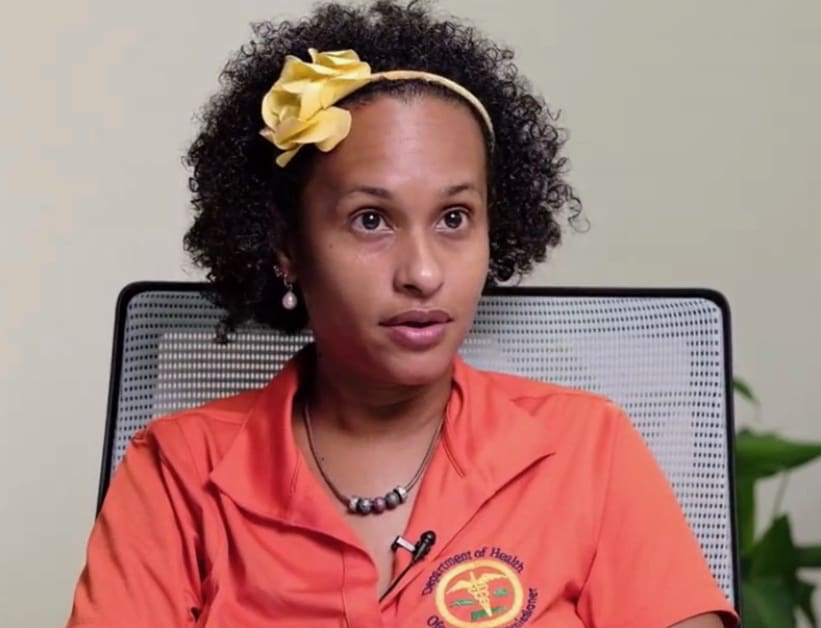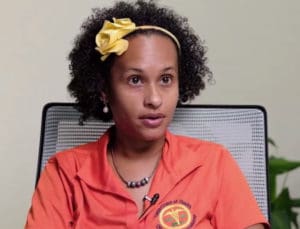 "We're just seeing it in so much more numbers, and it's truly scary. That's what we're seeing – more severe manifestations in the unvaccinated community," said Hunte-Ceasar.
"I really just want our community to wake up and understand that this is not something we are making up, and this is not something that is not happening to us. We are losing people unnecessarily. This is the pandemic of the unvaccinated," Hunte-Ceasar said. "The truth is our vaccination rates are deplorable. They are deplorable within the territory. We are never going to be able to get back to normalcy, we are not going to be able to have our emergency room available for general illnesses to be treated unless we get our community vaccinated. If you wait to get vaccinated, you are going to end up with COVID," she said.
Those who survive are often left with long-term consequences, which also are more severe with the Delta variant, she said.
"We have seen very commonly long-term shortness of breath, chronic fatigue, but most bothersome in the symptoms that we see are the neurological symptoms, meaning that a lot of people have really complained about the brain fog, or the inability to concentrate. That is really what has been most debilitating and bothersome with individuals who have recovered from COVID," said Hunte-Ceasar. "It can really cause chronic, chronic problems."
While vaccination does not 100 percent prevent COVID-19, it does prevent severe illness or death and lessens the viral load if a person does become infected, making the virus less able to mutate or spread, said Health Commissioner Justa Encarnacion, debunking the myth that it is vaccinated people who are spreading the disease.
Nationwide, a majority of the unvaccinated are low-income people of color who distrust the government, due in part to a history of medical maltreatment in the U.S., said Territorial Epidemiologist Dr. Esther Ellis.
Most infamously, that includes the abusive Tuskegee Institute study conducted by the United States Public Health Service and Centers for Disease Control and Prevention from 1932 to 1972 where 399 Black men with syphilis were purposely not treated and never told so. The deception was brought to light by an Associated Press reporter in 1972 and led to a class-action lawsuit in 1973 that resulted in a $10 million settlement.
However, such distrust during a pandemic that Shores called "the most intensely studied disease in the history of mankind" is unfounded and deadly, the doctors said.
"We're the ones suffering. I would plead with the community to do your own research," said Ellis.
"What's going to happen to us culturally if we don't do what we're supposed to do to help curb and reduce what's going on in terms of the pandemic?" said Encarnacion.
As for herbal remedies and bush medicines, if they worked against COVID-19 she would happily be using them, but they don't, said Shores.
And to those who say COVID will just die out naturally once enough people are infected, Shores said think again.
"Smallpox was here for centuries. You can find evidence of Egyptians suffering from smallpox before the birth of Christ. It didn't disappear until we had a vaccine. Many viruses have disappeared in our lifetimes – chickenpox is rare now among kids. Measles, mumps, rubella, tetanus, the list goes on. Yeah, these viruses and bacteria disappeared, but it's because of the vaccines we used to get rid of those deadly diseases," said Shores.
"If you look at our grandmothers' times they would have seven, eight, nine, 10 kids and a third of them would die before the age of five of childhood diseases. And we have eliminated that. I think so much of our population, we've lived without it now for generations, without those diseases, that we just don't remember as a society how terrible viral diseases can be," said Shores.
Free COVID-19 vaccinations are available to everybody in the U.S. Virgin Islands age 12 or older. Appointments can be booked by calling 340-777-8227 or visit vitema.vi.gov.