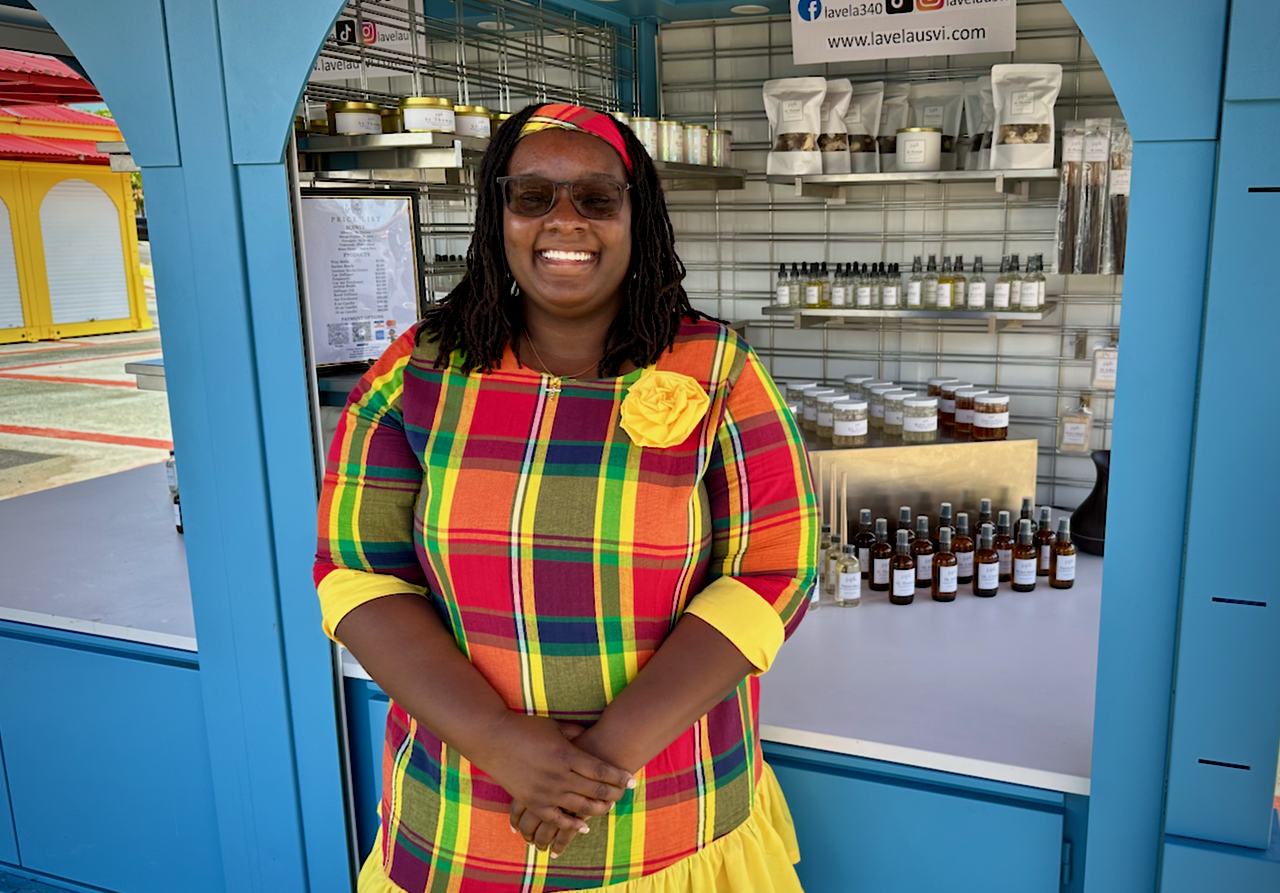 Excitement could be felt everywhere at the new Vendors Plaza in Charlotte Amalie, which celebrated its grand opening Monday. A little rain didn't dampen the enthusiasm of shoppers and vendors who celebrated the new plaza that took a while to bring its charm to the island.
Some longtime vendors agreed the plaza had improved its appearance but were not sure they like all the changes. The kiosks should be bigger, said one vendor who has been there 34 years. "When it rains now, we have to close up shop," she said, not wanting to be identified. But, she added that it took hours to set up and tear down her tent in the past, so the new kiosks are better in that regard, and it looks better than before. She started selling her wares when they only had umbrellas more than 30 years ago.
Vendors Association Acting Vice President Yahya Sharif said the new plaza is exciting. "This is a change. You can see how exciting it is." Sharif said they were happy with the kiosks. "The aesthetics are good, and I hope we can expand in the future."
Department of Licensing and Consumer Affairs Commissioner Richard Evangelista said, "The vendors were relocated to the plaza in 1992 because merchants complained about vendors with umbrellas in the alleyways along the waterfront. So, they were moved to the plaza where they could set up tents. But the tents got larger to the point where the shoppers were too congested, especially when COVID hit."
So, they took advantage of some COVID money and designed a more open space. "People were upset when we first brought this project to the vendors' attention. Now, we have a demand for the space. I think everything will eventually work its way out," said Evangelista.
"We are in the process of relocating those who were actually out on the street first, post-COVID vendors who weren't detracted by the safety," he added. "And then those who were here before COVID we are still working on finding out those who are still interested and then we will know if we have extra space."