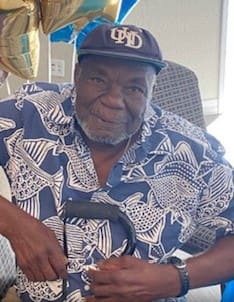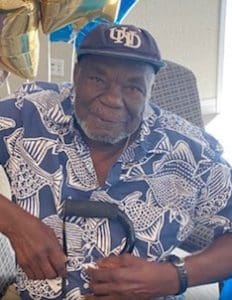 Vernon Nathaniel Lawrence died on Jan. 20. He was 75 years old.
He is survived by his wife, Marilyn Ideta Lawrence; sons: Vaughn St. Clair Sturge (Andrea) and Jason Vernon Lawrence; daughter, Janelle Denise Stokes (Godwin); brother, Recaldo Lawrence; sister, Yvette Lawrence; grandchildren: Terrance Dillard, Ellicia Sturge, Tevin Sturge, Sian Donovan, Travis Sturge, G'nique Stokes and Jelaina Stokes; and great-grandchildren: Terrance Dillard Jr., Taraji Dillard, Davean Dillard, Tyriq Sturge and Kaiden Bailey.
He is also survived by adopted children: Francilia Williams and Elvis Lewis; and nieces: Janice Malone, Minerva Lawrence, Denise Lawrence, Dr. Samantha Daniel, Patricia Henry, Celeste Lawrence, Violet Lawrence-John, Gwendolyn Lawrence, Ermine Lawrence, Prudence Lawrence, Sheila Griffin, Yolanda Pemberton, Tuvia "Effie" Lawrence, Angelica Lawrence Browne, Marsha Lawrence, Chaina Lawrence, Yvonne Lawrence, Michelle Malone, Natalie Malone, Vanessa Malone and many more too numerous to mention.
Other survivors include nephews: Theophilus Kelly, Donald Kelly, Victor Maynard, Ucel Lawrence, Andy Lawrence, Dr. Vernon Lawrence, Trevor Lawrence, Michael Lawrence, and many more too numerous to mention; in-laws: Marjorie Walwyn, Perlia Maynard, Paula Griffin, Marilyn Valentine, Lavern Lawrence, Edmund Maynard, Cecil Maynard, Glen Griffin, Kelvin Williams and Maurice Smith; godchildren: Jeffe Lee  McClain and Calia Hobson; and friends: Austin Manners, Enid Liburd, Harriet Rhymer, Florence Marsh Fluhler, Doreen Callwood, Mary Smith, Lorma Percival, Clifford and Jennifer Jones, Georgia Wells, Sunnilal and Jane Ramnarine, Members of the Cruz Bay Baptist Church and neighbors in Bethany.
Relatives and friends are respectfully invited to attend the viewing that will begin at 9:30 a.m. with service immediately following at 10:30 a.m., Saturday, Feb. 12, at the Cruz Bay Baptist Church on St. John. Interment will be at Cruz Bay Cemetery, St. John.
Arrangements are under the care of Dan Hurley Home for Funerals and Cremation Center of St. Thomas, St. John and St. Croix.
All COVID-19 protocols will be observed.
Family and friends may offer their support by sharing a special memory or message at www.hurleydavisfuneralhome.com.