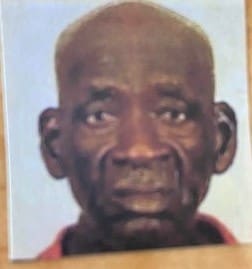 Ian Joseph of Seatons Village, Antigua, died on Dec. 31, 2021.
He is preceded in death by his father, Ladwick Joseph; mother, Lousia Aline Joseph; and sisters: Mona Joseph and Vanda Joseph.
He is survived by his only daughter, Erene Joseph of Antigua; two granddaughters; sisters: Eugenie Richards Hansen (Fla.), Bulah Joseph (N.Y.), Alicia James (Fla.), Sylvanie Joseph (Fla.) and Lucena Joseph (Philadelphia); and brothers: Aubrey Joseph (Fla.), Milford Joseph (Fla.) and Henley Joseph (Fla.).
He is also survived by nieces: Joycelyn Joseph (St. Croix), Brenda Christopher (Fla.), Caline Joseph (N.Y.) and Delcine Charles (N.Y.); nephews: Edward D. Richards (Fla.); Leon Otto (Fla.); and cousins: Sandra Cornelius (St. Croix), Tyrone Coates (Philadelphia), Willet Coates (Texas), Goldwin Coates (Texas), Hildred Josiah (ANU).
Other survivors include great nieces: Carla Joseph-Baker (Fla.), Kia Richards-Sharpe (Texas) and Alyx Richards (Fla.); great nephews: Shane Richards (Texas) and Randolph Joseph (Texas); as well as other relatives and friends too numerous to mention.
The funeral service and interment will be held at 10 a.m., Tuesday, Feb. 15, at Kingshill Cemetery.