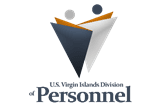 Cindy Richardson, director of the Division of Personnel, advises the public that the online application for the Virgin Islands Certified Public Manager® (CPM) Program's 2023-2024 Colleague Group is open through March 7 on the Division of Personnel's website.
To be considered for participation in the VI CPM 2023-2024 Colleague Group, an applicant must currently be employed with a local or federal government agency, non-profit organization or private sector business within the U.S. Virgin Islands. Preference is given to applicants with supervisory experience.
The Virgin Islands Certified Public Manager® (CPM) program is a nationally accredited, comprehensive management development program. Its primary goal is to improve the performance of public sector managers and the organizational performance of state, local and federal governments. The Virgin Islands CPM program is sponsored by the Division of Personnel (DOP) and the University of the Virgin Islands Center for Excellence in Leadership and Learning (UVI CELL).
The Virgin Islands Certified Public Manager®'s rigorous 300-hour program is designed around seven core competency areas which are set by the National Certified Public Manager® Consortium, the accrediting body of all CPM programs. Training in these seven competencies is included in the CPM classes: Personal and Organizational Integrity, Managing Work, Leading People, Developing Self, Systemic Integration, Public Service Focus, and Change Leadership.
[adrotate group="6"]
VI Certified Public Manager® participants also complete an applied project (capstone project). The capstone project is typically a real-world problem faced in the CPM participant's agency that would benefit from a systematic application of the principles taught in the classroom.
Individuals selected for the 2023-2024 VI CPM Program will participate in the 14-month program as part of a cohort or "colleague group." The 2023-2024 VI Certified Public Manager® Colleague Group begins in April 2023 and will meet three consecutive days per month. CPM classes will be held in person at UVI's St. Thomas and St. Croix campuses.
Participants who successfully complete the VI CPM Program will receive the nationally recognized designation of Certified Public Manager® (CPM).
Application instructions, program fee information, and additional program details can be accessed on the Division of Personnel's website at https://www.dopusvi.org/virgin-islands-certified-public-manager-program.
For more information, contact: