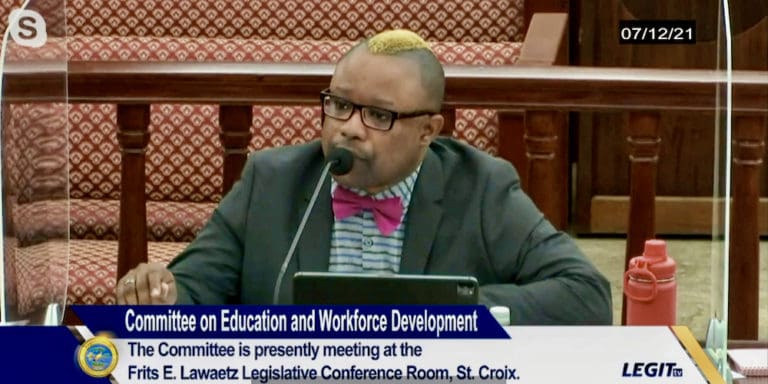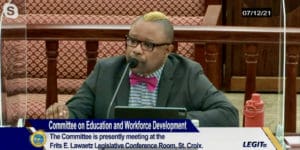 The Virgin Islands Board of Education today reaffirmed its commitment to ensuring the physical, mental and emotional health of all students of the Virgin Islands as part of its overarching responsibility to do anything necessary for the proper operation of the public schools of the Virgin Islands.
"Our education system – whether in person or virtual – must be a safe place for all students," said Kyza Callwood, chairman of the 20th Board of Education. "Beyond the environmental safety of our school facilities, the Department of Education (VIDE), in collaboration with the board, will also provide a safe school environment that ensures the physical, mental and emotional safety of our students that is a critical component of academic achievement. Regardless of how instruction is delivered to our students, this responsibility does not change."
Callwood said the board continues to review and update its policies that directly support student safety to extend them to providing safe online environments while students are learning virtually. He encourages students, parents and other persons having concerns about the learning environment, (in-person or online) or student health and safety to report their concerns immediately to school officials and, if necessary, to the Administration of the Department of Education.
Additionally, he reminds school officials about their duty to report certain offenses under Virgin Islands law.
In addition to its policies, the board is charged with hearing appeals concerning school matters, including school safety issues. Students and parents are encouraged to file complaints with the board if satisfactory relief cannot be obtained from the
department. Anyone who believes a crime has been committed, however, is encouraged to contact the Virgin Islands Police Department.
"Advancing the multi-faceted objectives of education will require a significant and ongoing partnership of VIDE administrators, teachers, staff, parents and the board," he said. "Ultimately, we must all work together to create and support the best environments for learning," Callwood said.