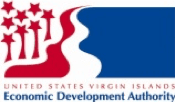 The U.S. Virgin Islands has been awarded $3.96 million in federal funding from the Coronavirus Aid, Relief and Economic Security (CARES) Act through the Virgin Islands Department of Planning and Natural Resources (DPNR) for the CARES Act Fisheries Financial Assistance Program (hereafter referred to as Program). These grant funds will be distributed as direct financial assistance to commercial fishers, wholesale dealers, aquaculture operators and charter/for-hire fishing operators affected by the COVID-19 pandemic.
The CARES Act provides for eligible fishery-related businesses that have experienced economic revenue losses greater than 35% as compared to the prior five-year average revenue (from 2015-2019) as a direct or indirect result of the COVID-19 pandemic.

Applicants that have not been in business during the entire 2015-2019 five-year period but have been in operation for a minimum of one year before or up to March 15, 2020, and can demonstrate a greater than 35% revenue loss for shorter average time period shall be eligible to apply.
Fishery-related businesses will have the opportunity to apply online at www.usvicares.com for financial assistance from May 29-June 18, 2022.
This Program is administered by the Virgin Islands Economic Development Authority (VIEDA) in partnership with DPNR.
Visit www.usvicares.com for more information. For general inquiries, contact usvicares@usvieda.org or call 714-1700 (St. Thomas/St. John) | 773-6499 (St. Croix).
For technical assistance, visit the Virgin Islands Small Business Development Center offices in the St. Thomas/St. John District or the St. Croix District.