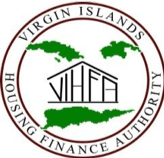 V.I. Housing Finance Authority Interim Executive Director Dayna Clendinen encourages the public to attend a virtual pre-conference scheduled at 5:30 p.m., Thursday, June 29, to discuss eligibility requirements under VIHFA's Mitigation Action Plan.
VIHFA received its mitigation grant agreement effective April 25, with an obligation of $774.1 million in MIT federal funding for activities, projects and initiatives that increase the territory's resilience to and lessen the impact of future disasters.
The pre-conference hearing gives VIHFA a chance to alert the public of its intent to submit changes to the action plan and to announce upcoming public hearing dates that will enable the community to learn more about which projects are eligible under the grant, along with how to apply for funding.
Under the 12-year grant allocation, Infrastructure and Public Facilities will receive $418.2 million, Housing $192.7 million, Economic Resilience and Revitalization, $76.7 million, while the remaining $86.5 million is set aside for public services, planning and administration.
Those interested in attending Thursday's Zoom meeting must register beforehand:
Zoom Meeting Information
Thursday, June 29 | 5:30-7 p.m. (AST)
https://us02web.zoom.us/meeting/register/tZErcOqoqzgjG9N50w6abBVjo-YlTkvv98W2#/registration