A promotional swearing-in ceremony was held on June 23 by Judge Sigrid Tej at the St. Thomas V.I. Superior Court for Police Captains and Lieutenants in the St. Thomas-St. John District, the V.I. Police Department announced.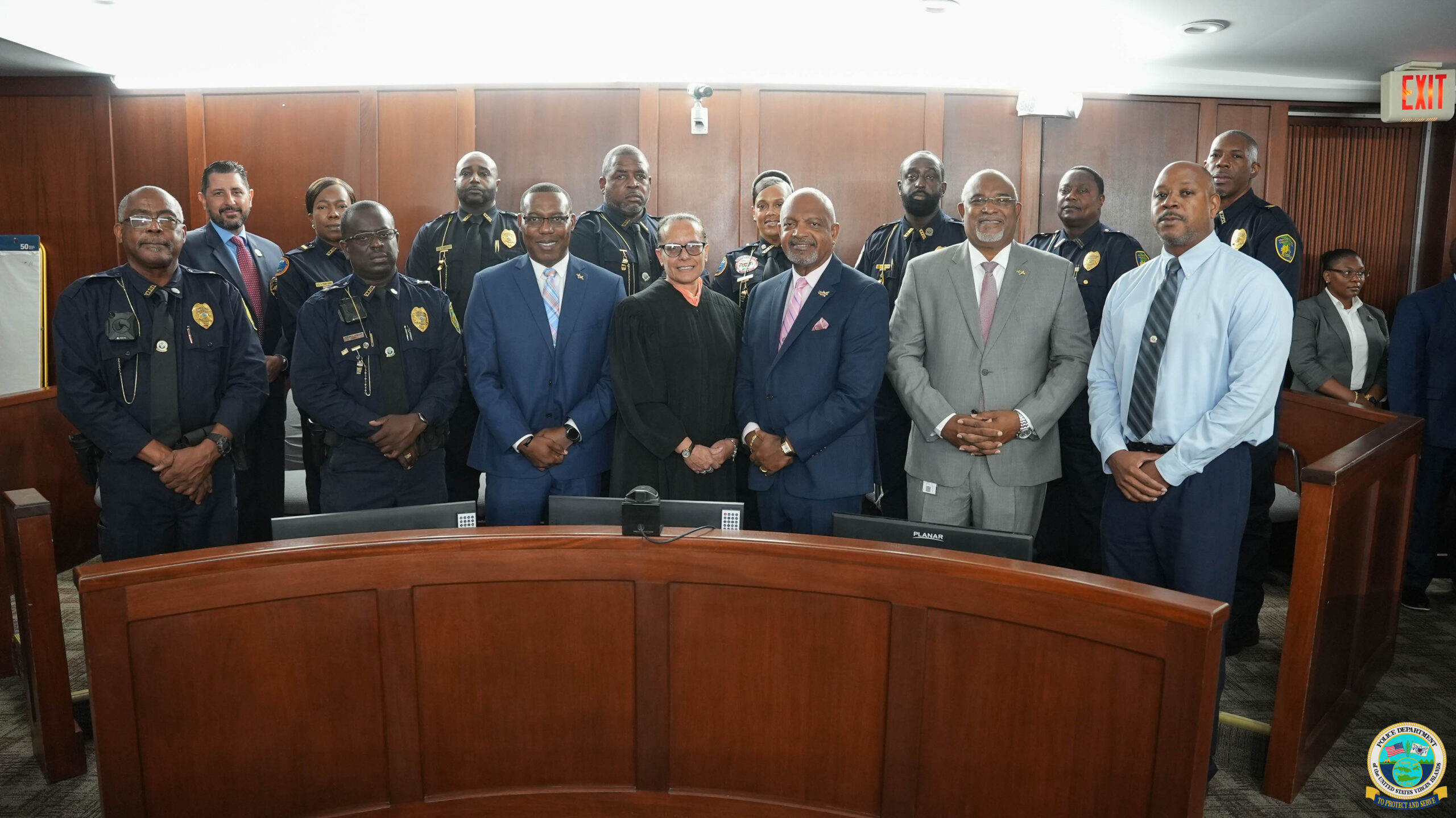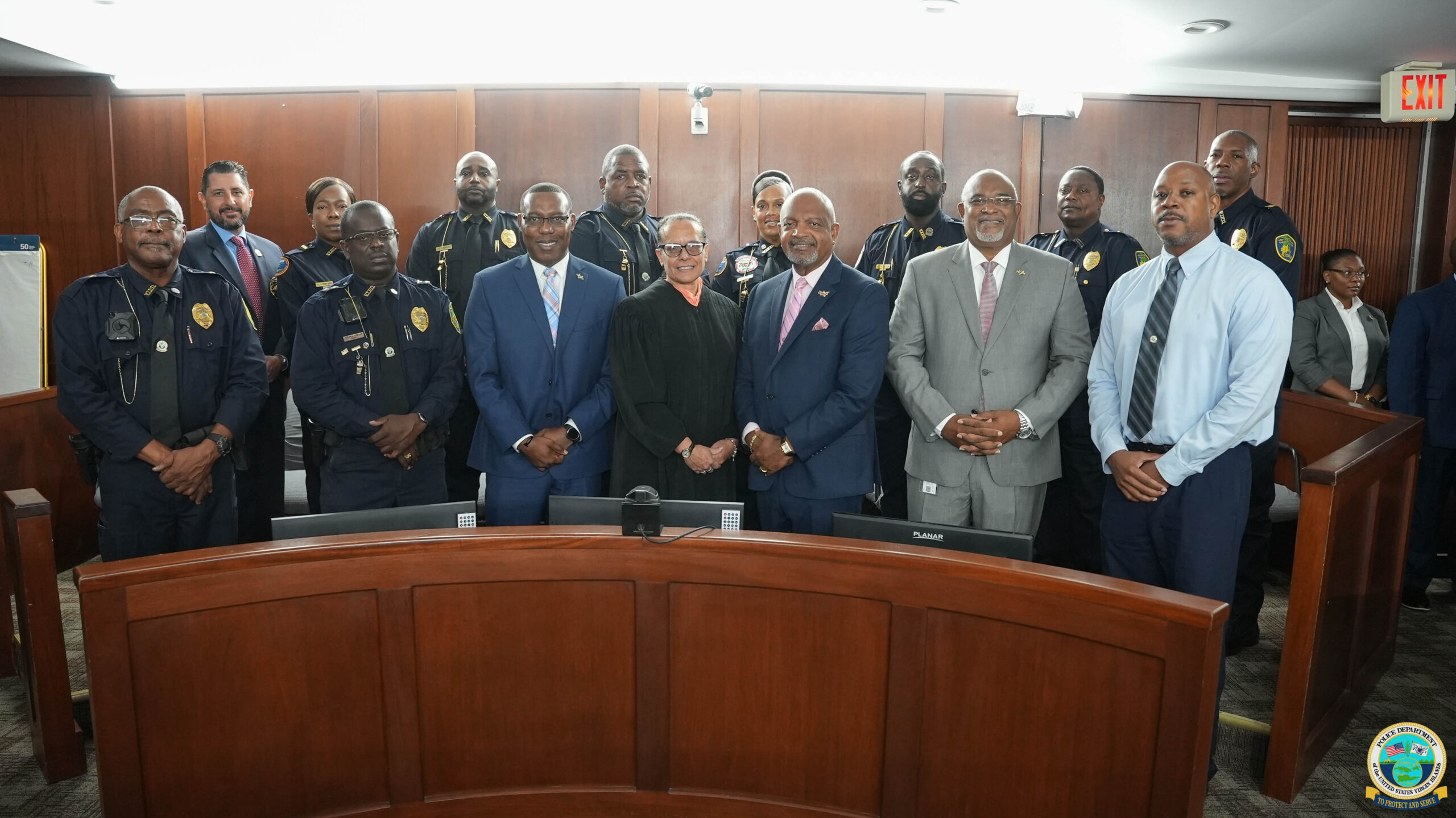 Within the ranks of promotions Lieutenant Gregory Penn and Bridget Conow were promoted to Police Captains. 
"The job now becomes more intellectually taxing and less physically demanding. I ask you to be supportive and understanding. I can assure you they're trained to be the best of the best. You should  be proud of them just as I am," said VIPD Commissioner Ray A. Martinez 
Promoted to Police Lieutenant were Sergeants Richard Dominguez, Elton Grant, Bruce Taylor, Latoya Schneider, David Cannioner, Chadka Mayers, and Dellariise Penn.
Lt. Governor Trezenga Roach complimented the promoted Lieutenants and Captains with congratulation. Roach said in a press release about the promotions that he has witnessed the officers use better judgment in enforcing the law in a small community which can be very challenging. 
The date for the newly promoted Captains and Lieutenants for the St. Croix District will be announced.