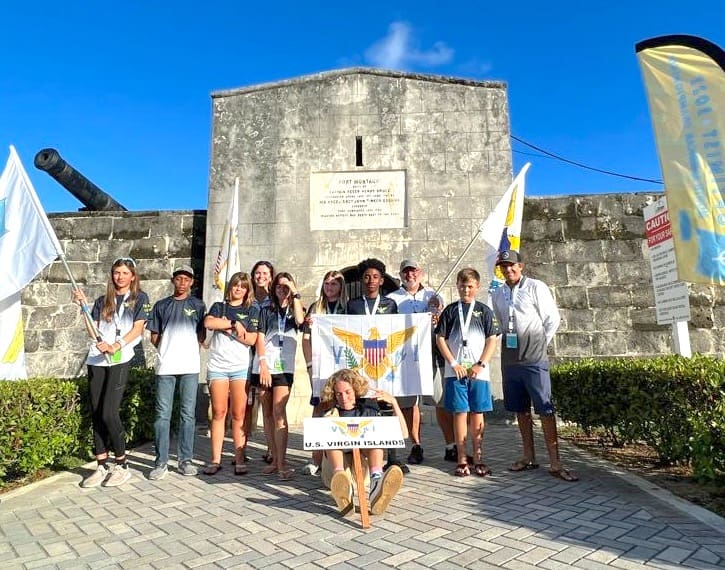 A group of young Virgin Islanders returned Sunday night from Nassau, Bahamas, after distinguishing themselves in the Optimist North American Championships for the last 10 days.
The North American Championships are hosted annually at different locations around North America and the Caribbean. This year, 20 countries were represented by 155 young athletes from places such as Sweden, Germany, Switzerland, Chile, Argentina, Canada and Bermuda.
Competitors were selected based on a national ranking system using the results from four championships throughout the year. Team leader Emily Zimmerman said the sailors practice up to 20 hours a week on the Optimist class sailboats to qualify for the races.
"It was nice. The Bahamas are close, not halfway around the world," Zimmerman said.
The V.I. team members range in age from 11 to 14 years old, with Devon Davis-McCarthy and Croix Benton-Huggins from St. Croix and Audrey Zimmerman, Howard Zimmerman, Cobia Fagan, Emma Walters, Mila Melbourne, and Mariana Brunt from St. Thomas. The coach is Agustin Resano.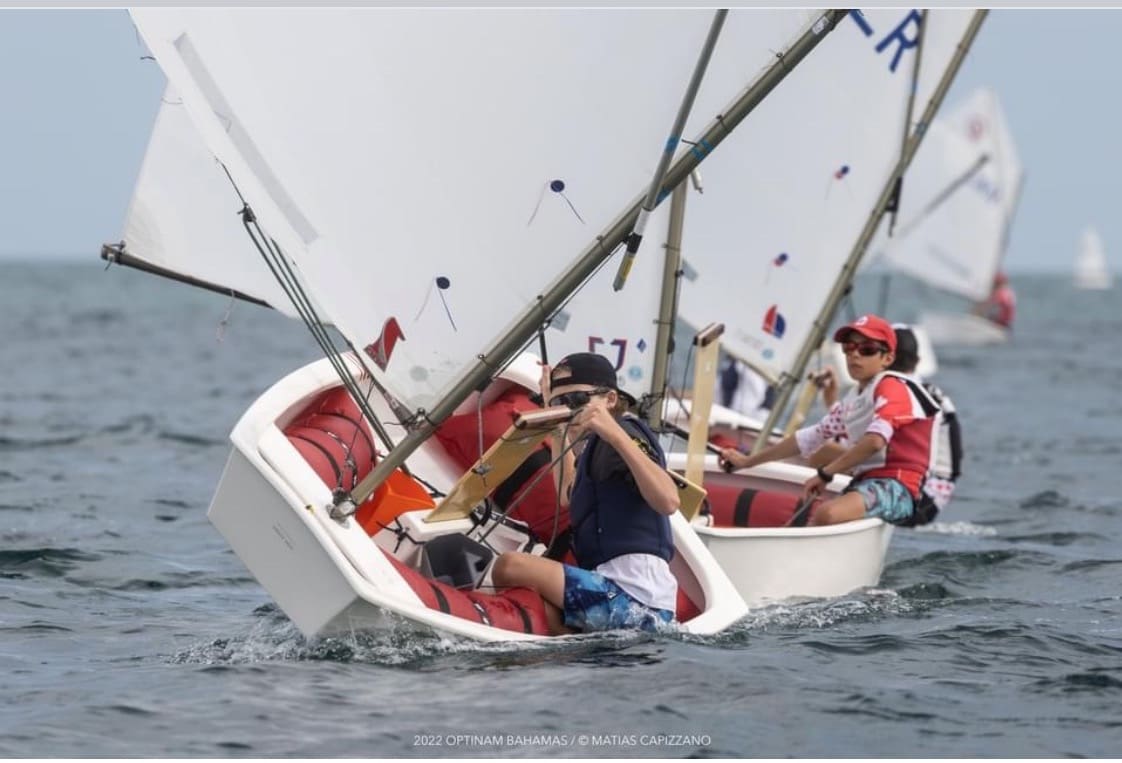 The 10-day event is similar to a mini-Olympics, according to Zimmerman, with a spectacular opening ceremony, the parade of nations, live music, and a special dinner for the athletes.
"Overall, everyone was super excited, a little bit nervous. They had a great regatta," Zimmerman said.
During the competition, Zimmerman said the students encountered "every sailing condition possible." They arrived in Nassau as Hurricane Nicole exited the area, sucking the wind out with it. Then, they battled 15-18 knot winds before the weather calmed down for the rest of the regatta.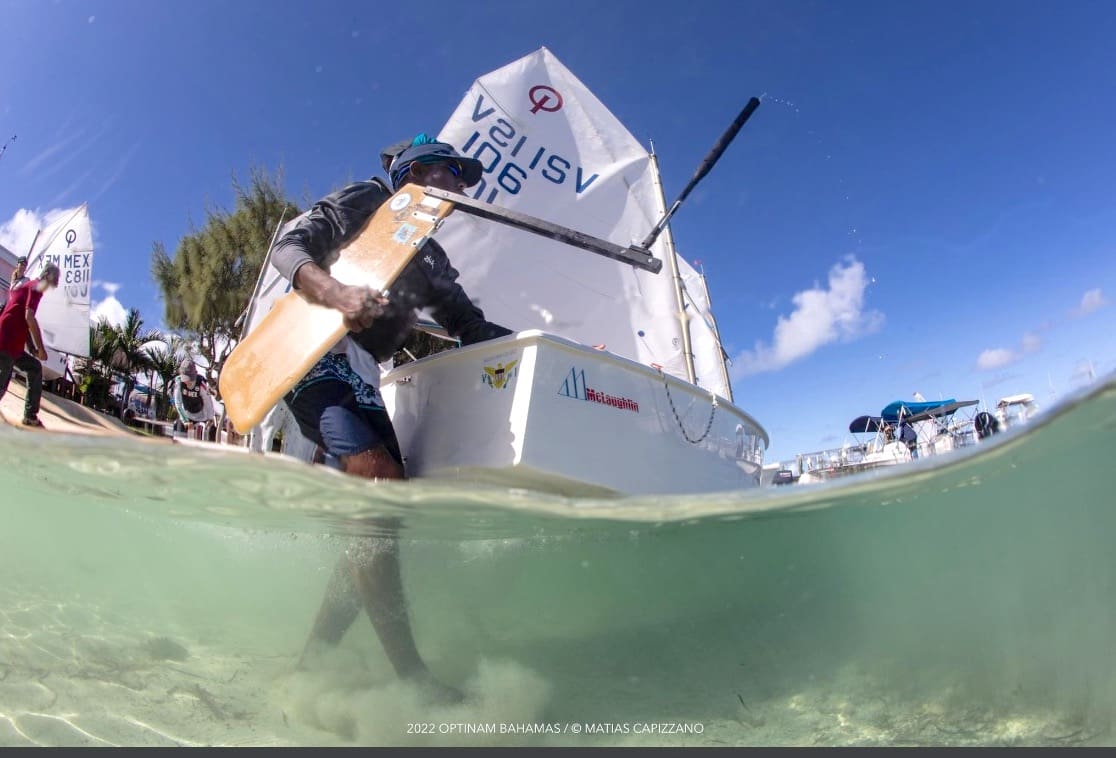 The competition consisted of three days of practice, two days of racing, two days for semi-finals, one day for team racing and then the finals. During practice, they became familiar with the currents, water and conditions in Montagu Bay.
Everyone participated in the finals, divided into fleets and selected by their performances in the days before. The best sailors sailed in the gold fleet, the next best in the silver fleet, and the remaining crew members competed in the bronze ranks.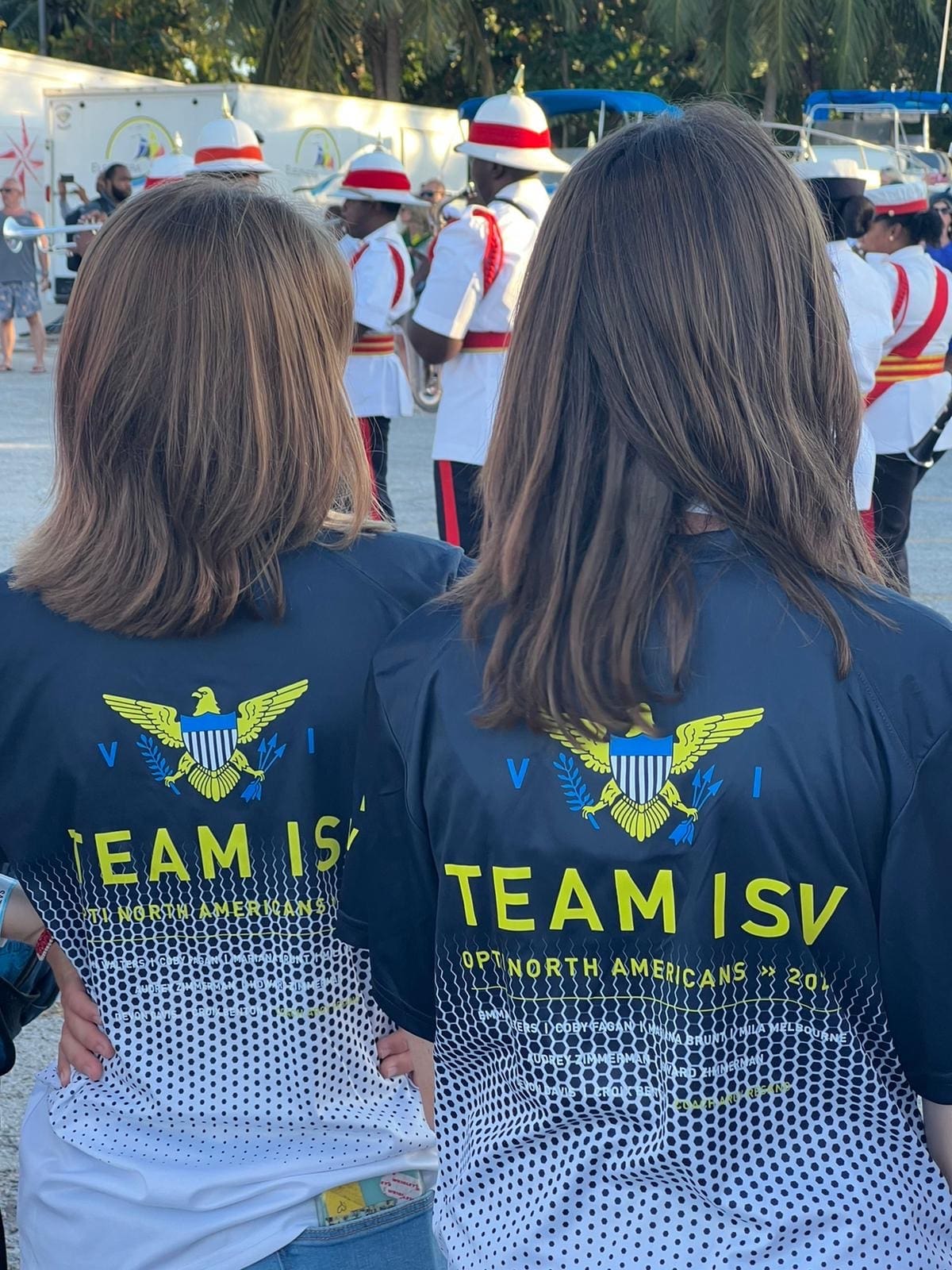 For the finals, Will Zimmerman sailed in the gold fleet. Audrey Zimmerman, Walters, Brunt and Fagan performed in the silver fleet, with Zimmerman ranked fourth. Melbourne, Benton-Huggins and Davis-Mccarthy, performing away from home for the first time, sailed in the bronze rank.
After the regatta, the rankings reported for the Virgin Islanders were:
Howard Zimmerman – 49 of 155
Audrey Zimmerman – 56 of 155
Emma Walters – 84 of 155
Cobia Fagan – 89 of 155
Mariana Brunt – 100 of 155
Croix Benton-Huggins – 146 of 155
Devon Davis-McCarthy – 150 of 155
Mila Melbourne – 155 of 155
Going forward, the Virgin Islands sailors will focus on qualifying for the World Championships. They will compete in local races to vie for one of the five slots. The next race is in January, Zimmerman said.