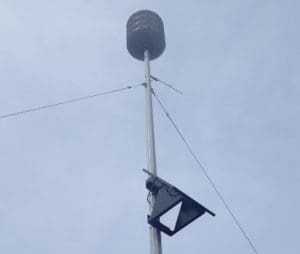 The Virgin Islands Territorial Emergency Management Agency (VITEMA) invites residents to participate in Caribe Wave 2022, the U.S. Virgin Islands' largest tsunami preparedness drill. This year it will be held at 10 a.m., Thursday, March 10.
The annual Caribe Wave drill focuses on tsunami preparedness. This is a great opportunity for the people of the territory to practice how to protect themselves during a tsunami and exercise tsunami emergency plans.
On the day of the drill at 10 a.m., people will be required to stop whatever they are doing to "DROP, COVER and HOLD ON" as if there were a major earthquake and subsequent tsunami occurring. Once they've stayed in the position for 60 seconds, they will then evacuate from wherever their location to the nearest designated safe zone.
VITEMA encourages everyone to register. Students, hospitals, faith-based organizations, hospitality industries, businesses, government agencies and even friends and family can join in.  It is important that all VI residents have a plan and know what to do in the event of a life-threatening disaster such as a tsunami.
To register today, visit www.tsunamizone.org/register. It's fast, free and easy to participate. On the day of the event, VITEMA strongly encourages people to take pictures and videos. Tag VITEMA on social media using the hashtag #KNOWYOURZONE for the chance to be re-posted on VITEMA's social media platforms.
We also offer free in-person and virtual presentations to various types of organizations, schools, restaurants, agencies and more. To set up one's very own, personalized Tsunami Hazard Awareness presentation, contact: Lisa Ann James, emergency management outreach coordinator, at 774-2244 or lisaann.james@vitema.vi.gov