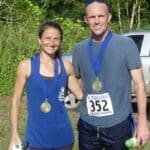 The Virgin Islands Track and Field Federation (VITFF) hosted the V.I. National Cross-Country Championships on Nov. 12, on St. Croix at Estate Negro Bay. Athletes competed in the U10 and U14 1-Mile Race, the U17 2-Mile Race and the Open 5K Race.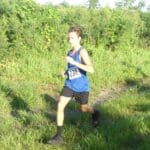 Because of all the recent rainfall, the runners ran on an extra tough course. William "Billy" Bohlke was the overall winner of the 5K in 20:43.03 and Bridget Klein finished first for the females in 21:43.84.
 David Hardesty was the winner in the U17 2-Mile race in a time of 14:26.23.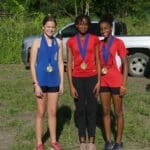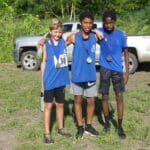 1st place in the female U14 1-Mile was Safiya Prasad in 7:08.84; Kolebert Feda won the male U14 1-Mile in 6:32.92.
Amel Bain placed 1st in the female U10 1-Mile race in 9:17.75; Arlo Zegarelli finished 1st in the male U10 1-Mile race in 9:15.56.
Full results can be found on the V.I. Track and Field website at https://vitrackandfield.com/competitions/.