Once again, trash bins at certain locations around St. John have been overflowing at times, causing residents to wonder if there has been a change in contractors responsible for keeping the sites clear.
In fact, at least one public agency is getting ready to make some changes.
"As a result of some contractor compliance issues, we are presently making adjustments to provide better waste collection services to St. John," said Charmin Springer, acting communication manager for the V.I. Waste Management Authority. "In the near future, request for bids will be advertised for solid waste collection on St. John as well as the other islands in our territory."
Several contractors and two government agencies are charged with clearing trash away on St. John.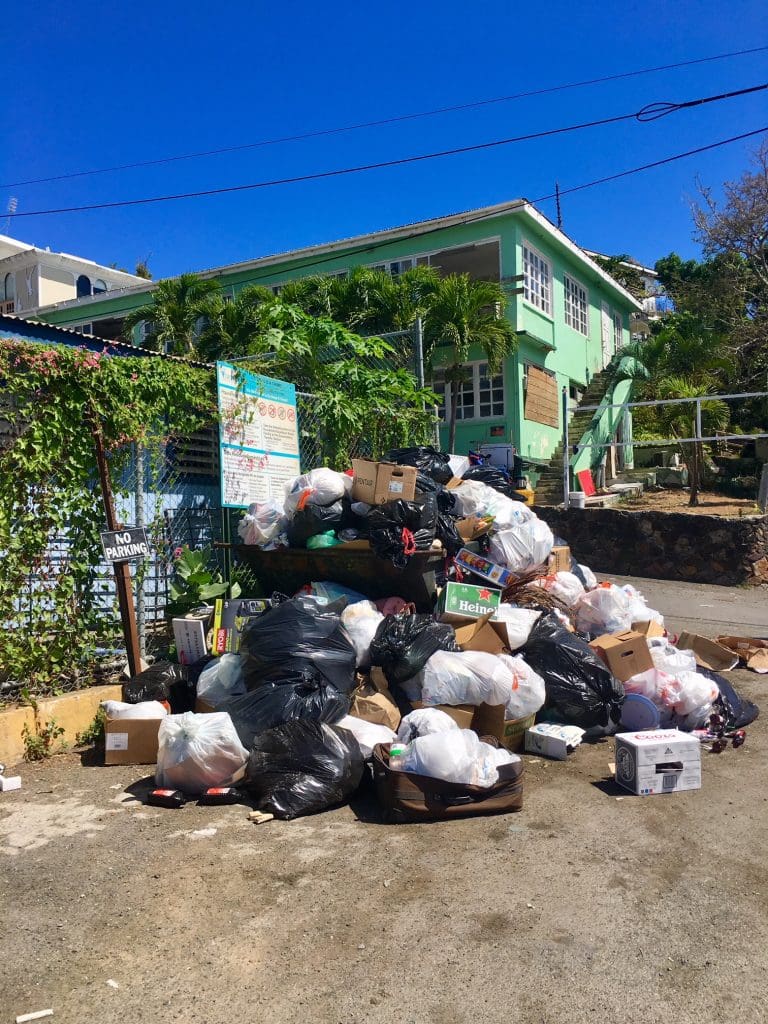 "Penn's Trucking is a long-time contractor that hauls the 20 cubic yard bins from the roadside on St. John," Springer said. "Currently, we also have Ken's Trucking, United Resources, SD&C, J&M Waste Disposal, Big Lee Repairs & Tiles, SSVI Expert Builders, and James Penn Enterprises that assist with a combination of 6, 8 and 20-cubic-yard bin hauling and clean-up services on St. John."
VIWMA is charged with managing the bin sites, while the Department of Public Works is responsible for clearing away debris from Hurricane Irma left along the roadsides. But in too many instances, residents are dumping construction materials and broken appliances at bin sites intended for everyday household waste, according to the agency.
"Hurricane debris and any other waste besides household trash should not be dropped off at the bin sites on St. John; residents should take it directly to the Susannaberg Transfer Station" Springer said.
Problems with waste haulers are not new on St. John. When Gov. Kenneth Mapp arrived 45 minutes late to a town meeting on St. John in mid-May, his explanation was that he was coming from an emergency meeting with contractors.
Shared content for Virgin Islands Source and St. John Tradewinds.