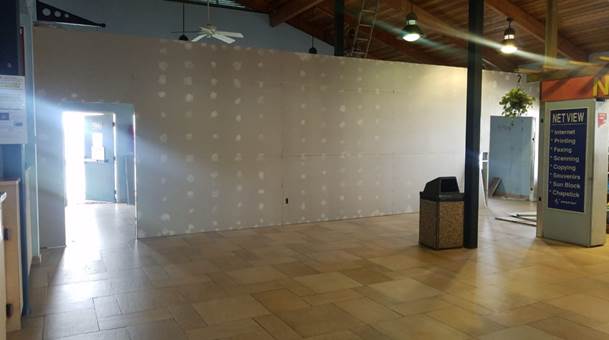 The Virgin Islands Port Authority has begun construction of a temporary checkpoint area inside the Urman V. Fredericks Marine Terminal in Red Hook, St. Thomas.  The checkpoint will be used by US Customs and Border Protection agents to clear ferries and passengers arriving from foreign ports. 
This temporary facility will be a time-saving convenience for travelers and ferry operators that have been traveling to downtown Charlotte Amalie to clear Customs since the USCBP facility on St. John was destroyed during the hurricanes last September.
Construction of the temporary checkpoint in the Red Hook terminal is expected to be completed by the end of July and will remain in operation until the replacement building has been constructed on St. John to process foreign arrival ferries.  The new USCBP building on St. John is expected by the end of the year.
USCBP began providing services for pleasure craft and charter boats only arriving from foreign destinations on June 8 in Cruz Bay.  Customs agents are operating in a temporary trailer at the Victor W. Sewer Marine Facility (commonly known as "The Creek") daily from 9 a.m. to 5 p.m. For more information, call USCBP at 340-776-6741.