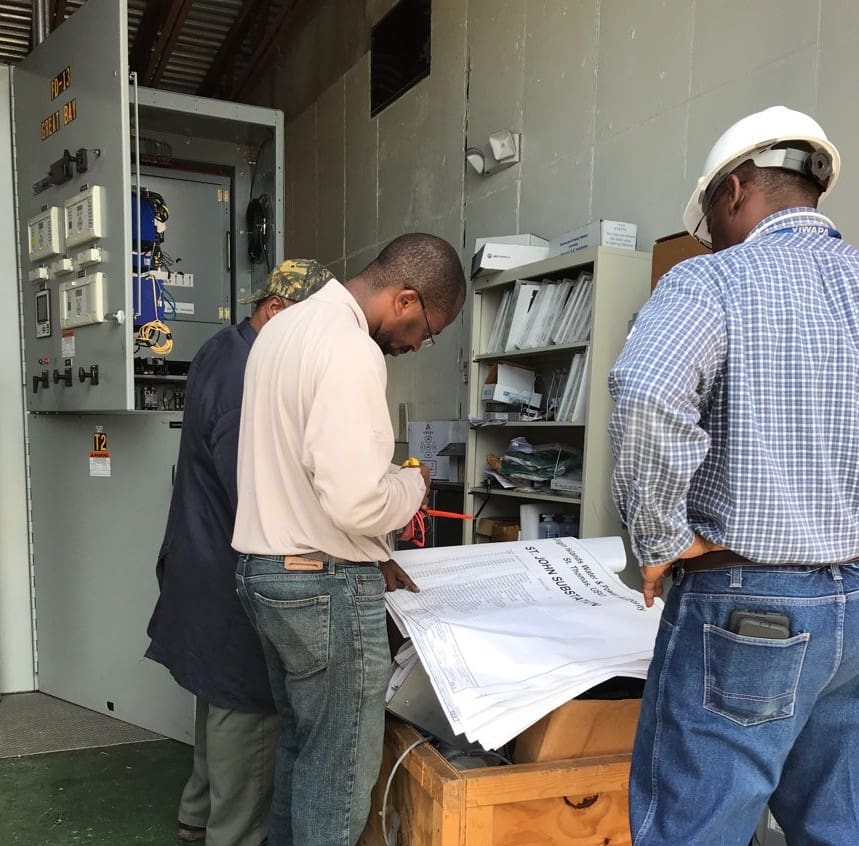 WAPA personnel have completed an initial assessment of the electrical substation on St. John and determined that a Wednesday evening fire, contained to a power transformer outside the substation, had only minor effect on the facility. The substation suffered no fire damage although smoke penetrated the building. As a result, personnel are cleaning various components inside the substation in preparation for its being re-energized.
"Given the reports I have received from our personnel on site on St. John, we remain optimistic that by the end of the day today, we will be in a position to re-energize the substation and subsequently, restore service to customers on St. John," said Lawrence Kupfer, WAPA Executive Director.
Once service has been restored to St. John, WAPA personnel will analyze the cause of the fire which rendered the power transformer, located outside the substation, a total loss. "I apologize to each customer that has endured this prolonged service interruption following Wednesday's transformer fire, however, it was prudent for WAPA to take the appropriate precautions before attempting to restore power to St. John," Kupfer added.
[adrotate group="6"]