If all goes as planned, St. John will continue to remain dependent on St. Thomas for its electrical generation, at least for the foreseeable future, according to officials from the Virgin Islands Water and Power Authority.  But on the bright side, WAPA has plans to completely replace all of its generators on St. Thomas by 2020.
St. John currently uses about 8 megawatts of power, according to Clinton Hedrington, WAPA's director of Transmission and Distribution.  St. John receives its electrical power through two submarine cables from St. Thomas, each of which can carry three times the amount of electricity that is needed.  "We spent $6 million on one cable, and we're trying to get a return on our investment," he said.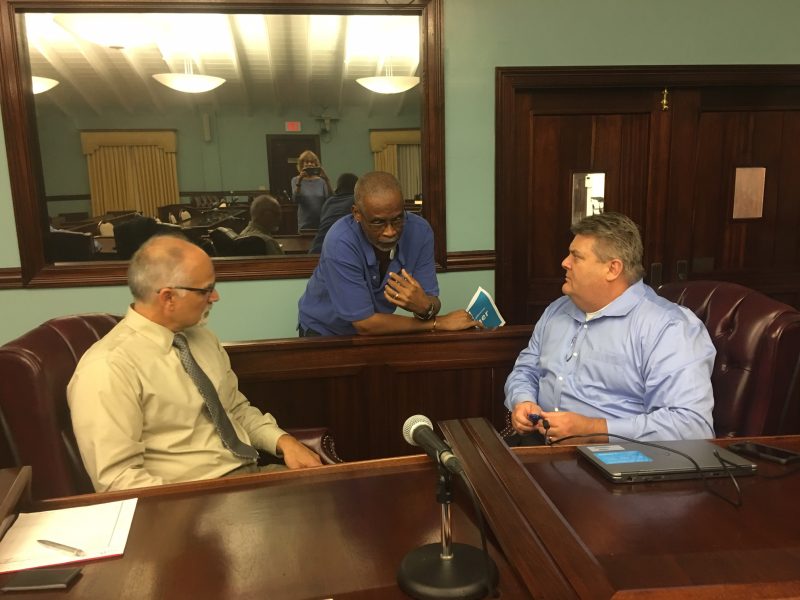 WAPA has no plans to upgrade the generator 7-J located in Cruz Bay (nicknamed the Silver Arrow) which can produce two megawatts of power.
WAPA officials shared their plans at a town meeting on October 25 at the Legislature Annex in Cruz Bay. A half dozen community members attended the forum to learn the details of a study conducted by Black & Veatch, a leading global engineering consulting and  construction company, to determine the best way to move forward in the area of new power generation.
[adrotate group="6"]
The study, known as an Integrated Resource Plan, worked on several key assumptions. The first is that 30% of WAPA's generational capacity would be fulfilled by renewable energy by the year 2025.
Black and Veatch looked at multiple renewable technologies, including solar, wind, wave, and geothermal.   The study determined that utility-scale solar energy was the best option for the bulk of renewable technology generation.  "We did price [the others.]  They're very expensive and very risky," said T. Lynn Allen, managing director of Management Consulting for Black and Veatch.
Allen listed four solar projects on St. Thomas and St. Croix that were contracted and under construction; one waste-to-energy plant that was ready to go on line; and five other renewable energy projects that were being planned or were under negotiation.
The study did not recommend the construction of any utility-scale solar installations on St. John.  Julio Rhymer, WAPA's executive director, explained that it takes four acres of land to produce one megawatt of solar energy.  "Land on [St. John] is a scarce resource," he said.  Large areas of the island are owned by the government and are exempted from paying property taxes; acquiring more land for government use could further increase the burden of high property taxes paid by residents.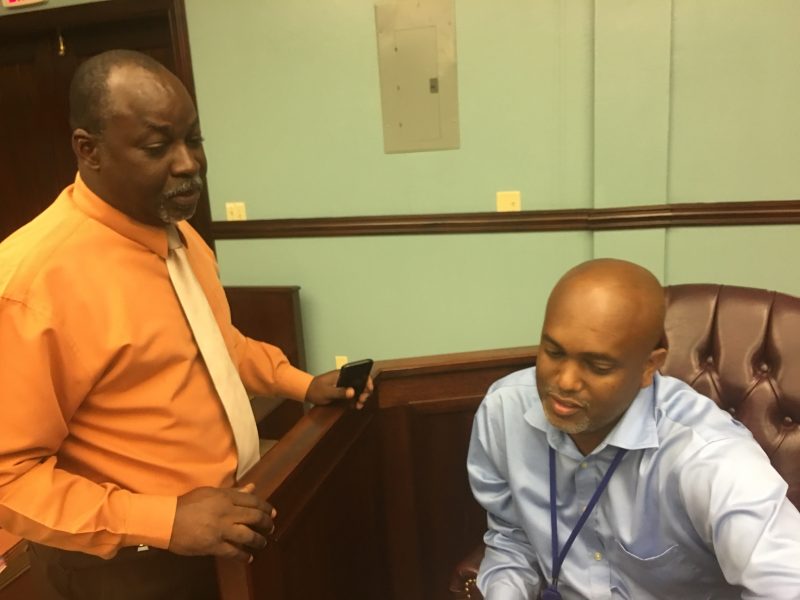 Black and Veatch officials recommended that WAPA phase out its older generators, some of which can produce up to 30 megawatts, and replace them with new smaller units that could produce seven megawatts of power.  That way if one unit failed or needed to be taken off line for maintenance, "the whole island wouldn't go dark."
The recommended generators could run on natural gas, propane, or fuel oil, which would give WAPA more flexibility if the price of one type of fuel goes up.
Although the cost of purchasing the new units would be considerable, it would be offset by the savings in fuel costs and increased efficiency, officials said.
Photos provided by Amy Roberts.