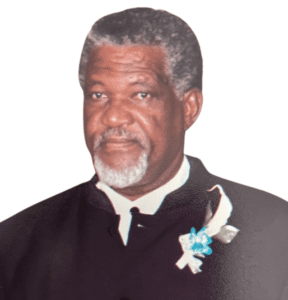 With deepest regret and sorrow, the family of Wendell Elroy Pemberton, affectionately known as "Tall Boy," announces his passing on Aug. 14 at Broward Health Medical Center, in Fort Lauderdale Fla., at the age of 69 after a brief illness.
Wendell was born in Charlestown, Nevis, and migrated to St. Thomas at the age of 16 where he has resided since.
He was preceded in death by his father, Roy Pemberton; his son, Wendell Elroy Pemberton Jr.; and sisters: Ernestine DeGrasse and Pearline Dulcina Patrick.
He leaves to mourn, his wife, Mavis Pemberton; his mother, Lillian Brown; daughter, K'asia Pemberton, on St. Thomas; sons: Andre Pemberton in Florida, Kasim Pemberton on St. Thomas, and stepson, Derrick Liburd in Pennsylvania; daughters-in-law: Kisha Pemberton in Florida and Lisa Liburd in Pennsylvania; granddaughters: Wendy Pemberton in Alabama and Kiandra Pemberton in Florida;
He is also survived by nine sisters: Ruby Hyacinth Browne in Florida, Joslyn Pemberton, Hazeldene Lannaman and Celene Atkins in New York, Paula Lynch on St. Croix, Karoah Marsh in Florida, Patsy Mohammed in Texas, Joyce Swanston-Burns in Indiana, and Delores Pinney on St. Thomas; sister-in-law, Juliet Willett in Texas; two brothers: Ira Willett on St. Thomas, and Festus Pemberton on St. Croix, and brother-in-law, David Pinney on St. Thomas.
He also leaves to mourn 22 nieces, 16 nephews, and many cousins and friends too numerous to mention.
Relatives and friends are respectfully invited to attend the viewing at Dan Hurley Home for Funerals and Cremation Center of St. Thomas from 5-7 p.m., Tuesday, Sept. 6.
A funeral service will be held on Wednesday, Sept. 7 at Philadelphia Seventh-day Adventist Church on Weymouth Rhymer Highway. The viewing will be held from 9 a.m. – 10 a.m. and the funeral service will follow immediately at 10 a.m.
Arrangement by Dan Hurley Home for Funerals and Cremation Center of St. Thomas, St. John and St. Croix.
For online directions or to share a special memory, please visit our website at www.hurleydavisfuneralhome.com.
All COVID-19 protocols will be observed.