A sign of progress for the St. John Westin Resort appeared over a week ago with the debut of the "Fast Cat." Owned by Cruz Bay Watersports, the Fast Cat will serve as The Westin's new and state-of-the-art ferry for guests and associates.
The vessel made its maiden voyage from Florida to the Virgin Islands in mid-August. The 100-foot wave-piercing catamaran is expected to start daily service around the Westin's scheduled reopening on Jan. 4, 2019.
Originally built by Gold Coast Yachts of St.Croix, the Fast Cat underwent an extensive refit by QPS Marine of Fort Lauderdale from 2015 to 2018. Chris Batchelor, President of RED Hospitality & Leisure, the parent company of Cruz Bay Watersports, pointed out that the new ferry's design features are intended for maximum passenger comfort and speed.
According to Chris Batchelor, the Fast Cat's schedule between Red Hook and the Westin St. John Resort and Villas has not yet been finalized, but well over a dozen daily departures are expected.
"The schedules will be optimized around daily flight arrivals and departures to assure a smooth arrival and departure experience for our guests," said Batchelor.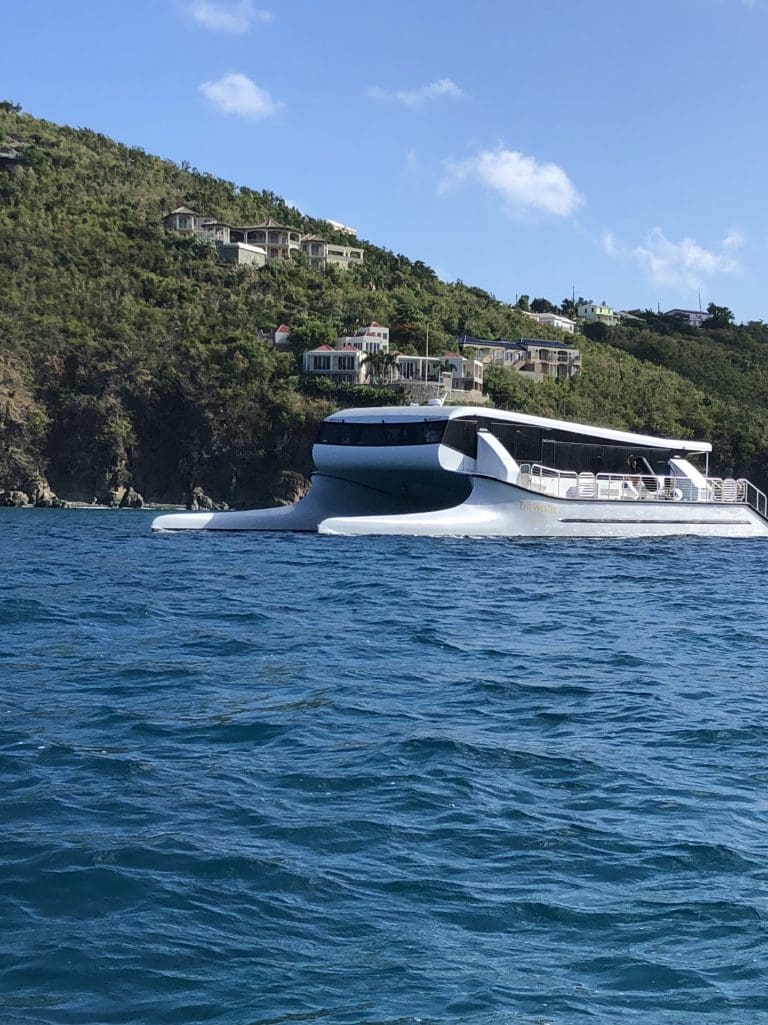 Cruz Bay Watersports assumed the Westin's ferry operations in the months after the passage of Hurricane Irma and Hurricane Maria. But Bachelor said plans to modernize the service were in motion prior to the storms.
"The Westin, before the hurricane, set out to modernize its arrival and departure of guests and associates," Batchelor said. "After the hurricane, we were excited to be asked to continue with that process."
That includes employment. Many Cruz Bay Watersports associates lost work through layoffs in late 2017 due to the storms. Now Batchelor says calls are coming in from those interested in joining the reemerging marine operation and his team has started the recruitment process.
Once the schedule is set, the Fast Cat is expected to transport between 150 to 200 resort staffers to and from the property daily in addition to the many resorts guests. The new operator is expecting the service to boost guest engagement and improve the overall vacation experience.
"Cruz Bay Watersports has had the pleasure of servicing thousands of visitors every year aboard its large range of excursion activities, also operated at the Westin, St. John. We are thrilled to be able to bring the same 5-Star experience to the new ferry operation."