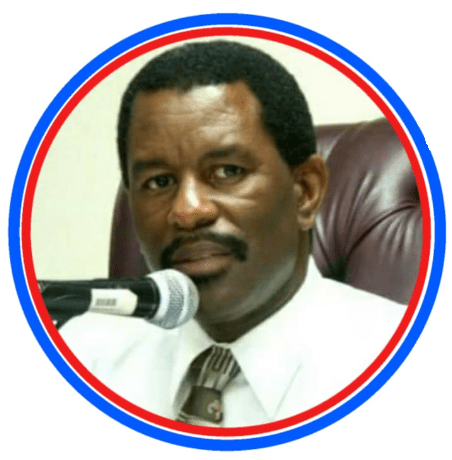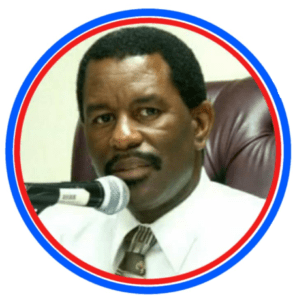 The Source asked every senatorial candidate ten questions, to fairly give every candidate an opportunity to tell our readers about themselves and where they stand on some of the most pressing issues of the day. You can see all the candidates' responses and more election news here.
Norman Jn Baptiste is running as an independent to represent St. Croix. Born in St. Lucia, he moved to the territory and graduated from the College of the Virgin Islands in 1976. Jn Baptiste worked 20 years as a V.I. public school teacher and served five consecutive terms in the Legislature, and served five consecutive terms as a V.I. senator. He did not run for reelection in 2012, nor in 2014. He competed but did not win in 2016 and 2018.
Here are the responses from Jn Baptiste:
What will be your top priority as a legislator and why?
[adrotate group="6"]
Jn Baptiste: My top priority as a legislator will be to address the pending insolvency of the GERS and to restore public trust and confidence in government at the legislative level. The potential painful impact on thousands of Virgin Islanders in the event of GERS going insolvent demands that this issue be addressed with urgency and immediacy. And public sentiments reflecting extreme distrust and dissatisfaction with elected officials call attention to the need to redress the structure of the legislature, and how best to ensure constituent focused representative government to Virgin Islanders.
Jn Baptiste: The V.I. government had ongoing deficits before the pandemic hit and now faces a sharp loss in revenue due to a significant decrease in tourism. How can the territory avoid a fiscal shortfall that could force cuts to services and government layoffs in order to pay creditors first?
To avoid a fiscal shortfall, budgetary forecasting should be realistic and based upon verifiable receipts. Fiscal appropriations should be aligned with necessary infrastructure needs and public services. Additionally, a performance based/time bound economic development action plan should be mandated and implemented.
How will you help make government more transparent?
Jn Baptiste: The public has a right to know and, in most instances, should not be required to submit a request for information. Regular public release of information should be a given and every avenue should be utilized to offer quarterly public release of senatorial expenditures and satisfactory details pertaining to contracts. I will promote an open access policy and avoid every appearance of secrecy.
The V.I. Legislature has on many occasions enacted unfunded mandates, from mandatory swimming classes or the unfunded Durant Tower project in Frederiksted, that never occur due to the lack of funding. Will you vote for mandates that government officials have testified require funding that is not provided in the legislation?
Jn Baptiste: No, I will not vote for unfunded mandates. The precarious situation with the GERS is in part due to unfunded mandates and it would be foolhardy to repeat mistakes of the past and expect different results.
The territory has around 120 boards and commissions at present, most of which are unable to make quorums and many, like the Civil Rights Commission, the Maritime Academy Board, the Commission on Caribbean Cooperation and the V.I. Wage Board, have not operated in many years. Would you ever vote to create another board or commission and if so, under what circumstances?
Jn Baptiste: Yes, I would vote to create other boards and commissions provided that a needs assessment has been carried out and the duties, responsibilities and charges are consistent with policy guidelines, goals and objectives.
What would you propose to address the collapse of GERS in light of the $3 billion-plus shortfall and projected exhaustion of all funds between 2020 and 2024?
Jn Baptiste: My immediate proposals to address the collapse of the GERS are twofold. The first would be a deferred retirement proposal offering incentives to encourage delay of retirement over a 5-year period. That would allow for abatement in system withdrawals from portfolio, and provide some measure of stabilization. The second proposal would be a carefully constructed appeal to the federal government for return of gasoline excise taxes to the Territory, which would be directed specifically towards making the GERS solvent and which, consistent with federal law would be contributing towards the economic stability of the Territory.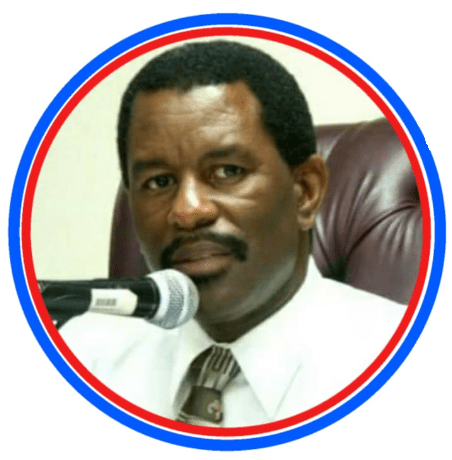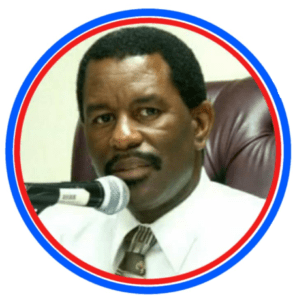 Where do you stand on medicinal marijuana and what is the Senate's role in getting it on the market and generating tax revenue?
Jn Baptiste: I support medicinal marijuana and to the best of my knowledge existing law provides for such an industry in the territory. The legislature must carry out aggressive oversight to ensure consistent and speedy implementation of the law,
What fuels violent crime in the territory and what should the government, nonprofit organizations and residents do to help alleviate it?
Jn Baptiste: There are numerous triggers to violent crime. The formulation of a Territorial violent crime prevention and intervention policy would bring all stakeholders together, identify the root causes and determine the needs, resources, and action steps to address the matter and get us on the way towards alleviating the problem.
Climate change is a growing threat to Virgin Islanders with a myriad of effects ranging from an increase in tropical storms to more severe health issues as a result of warming temperatures. What types of policies will you support to educate the community on the risks of climate change and to increase the territory's preparation and mitigation efforts?
Jn Baptiste: I will support and promote community outreach and school based activities to promote awareness of the issue and mitigation efforts. Legislative efforts should be directed toward reducing the Territory's carbon footprint through smart agricultural practices, composting, waste to energy, reliance on renewable energy sources and other climate friendly activities.
Why do you want to be a Virgin Islands legislator and why should voters choose you over other candidates?
Jn Baptiste: I am blessed with intelligence and wisdom. And I am persuaded that I can make an important difference in alleviating current problems of the Territory. By means of brochures, participations in forums, advertisements, in formation @ jnbaptisteforsenator.com and other activities, I have presented information that voters may utilize in deciding their choice of senators.