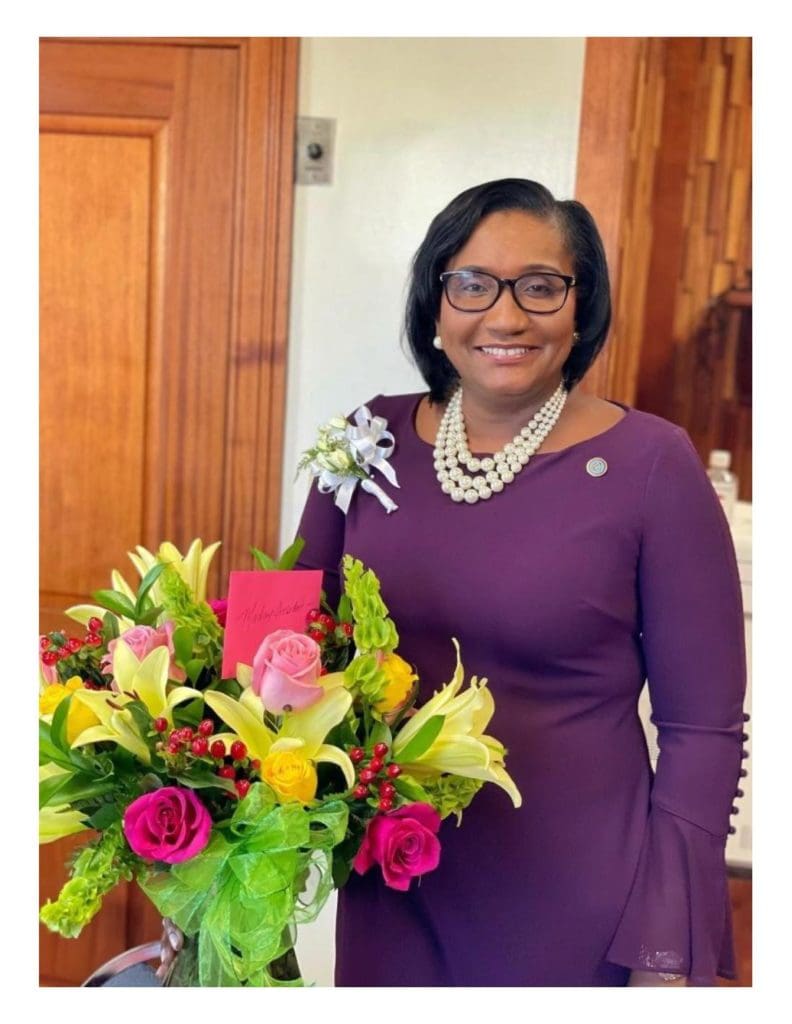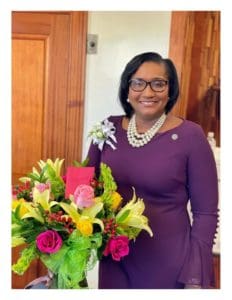 This year's International Women's Day will be embellished with the recognition of some of the trailblazing women in the Virgin Islands community. On March 8, "Perfectly Imperfect" will be an event of celebration and inspiration for women entrepreneurs and leaders, right on the Charlotte Amalie waterfront promenade.
Perfectly Imperfect is a networking event being hosted by Sen. Donna Frett-Gregory. The senator said U.S. Virgin Islands women are breaking glass ceilings and felt the desire to host the event so that women in the community could have the opportunity to not only celebrate their accomplishments but be surrounded by trailblazers who can rouse more change. She said being a member of Alpha Kappa Alpha Sorority Inc. gave her the opportunity to be inspired and work with inspirational women and wants to be able to provide other women with a similar chance.
"The purpose of this event is so that we can bring women together," said Frett-Gregory during a quick interview about the affair. "It's my goal to create an environment where women can come together and feel free to have open conversation and camaraderie, an environment that is supportive, nurturing and uplifting of other women."
She said she understands that there are times when women and men encounter different experiences and challenges. For women, she said, that sometimes occurs because of gender equality issues. She added that people will see a person and not know their story or how they were able to achieve an accomplishment, and it is important that stories are shared. As such, Frett-Gregory wants to be able to provide women a space to not only be recognized but to let their voices be heard.
[adrotate group="6"]
"Being a woman makes it a lot more difficult. The expectation of us is higher, in addition to the fact that we always have to figure out how to create that work-life balance. The fact that we are mothers, we are grandmothers, we are caretakers. There's just so much more that we're doing as we do our work in the community. Whether we are a business owner, a doctor, a lawyer … we have other lives that we have to maintain and support."
The event will feature more than 19 women who have done exceptional things in their careers and in the community. Some highlighted women are Laverne E. Ragster, Erie Matthias, and Trudie Prior, who have been recognized as trailblazing women, and Oran Roebuck, Geraldine Pitt, Beverly Nicholson-Doty, and Nicole Knight, who have been recognized as inspirational leaders for the event this year. Many more women have been spotlighted and are anticipated to be in attendance to share words of wisdom as well, including the territory's own first lady, Yolanda Bryan.
Frett-Gregory said she wants to have "empowered women empower other women."
The event will have music, refreshments, canvas painting, and more. It will be held between 5 pm and 8 pm on Tuesday. There is no admission fee and registration is not necessary. However, there are only 30 spaces available to participate in the canvas painting that is being hosted by Amy Gibbs of Art Uncorked. Guests are encouraged to sign up here to secure their spots. Women of all ages are invited to attend and are encouraged to wear white tops.
For more information about the event, email jlfrett@gmail.com.