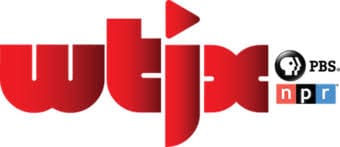 Featured Program WTJX-TV Channel 12                            04/11/2022 – 04/17/2022  
Monday, April 11, 2022
8 p.m. — The Bookcase (Episode TBA)
8:30 p.m. — The Welcome Mat (Episode TBA)
10 p.m. — Independent Lens –
Jim Allison: Breakthrough                                              Meet a visionary doctor discovering a new way to use the immune system to help defeat cancer.
Tuesday, April 12, 2022
8 p.m. — Finding Your Roots (New Episode)
Watchmen
Regina King and producer Damon Lindel of discover that they have more in common than meets the eye.
9 p.m. — Rise of the Nazis: Dictators at War (New Season Premiere)
Barbarossa
Explore the battles on the Eastern Front, which are viewed by many as the defining point of the Second World War.
10 p.m. — Frontline (Encore Presentation)
Putin's Road to War
Explore the inside story of what led to Russian leader Vladimir Putin's war on Ukraine.
Wednesday, April 13, 2022
8 p.m. — Nature (New Episode)
American Arctic
Follow the planet's longest land-animal migration on the Arctic National Wildlife Refuge in Alaska.
9 p.m. — Nova (Encore Presentation)
The Cannabis Question
As cannabis becomes socially accepted, explore the long-term health consequences.
10 p.m. — Searching for Justice: Life After Lockup (New PBS Newshour Special)
Follow four formerly incarcerated people and the challenges they face as they return to society
Thursday, April 14, 2022
8 p.m. — Able to Raise (New Episode)
Your Vote Matters
On the next Able to Raise, we have a lively discussion with civil rights and criminal law attorney, Melba Pearson.
9 p.m. — Benjamin Franklin (Encore Presentation)
Join Or Die (1706-1774)
Benjamin Franklin builds a printing empire and gains worldwide fame from electricity experiments.
Friday, April 15, 2022
9 p.m. — Great Performances (New Episode)
Now Hear This: Florence Price and the American Migration
Follow the trail of one of America's first recognized Black female composers and piano virtuosos.
10 p.m. — Chamber Music Society Returns (New Episode)
Bringing Down The House
The Chamber Music Society of Lincoln Center faces a host of pandemic-related challenges.
Saturday, April 16, 2022
8 p.m. — Independent Lens (Encore Presentation)
Storm Lake
Explore the inside The Storm Lake Times, a newspaper serving an Iowa town that has seen its share of changes.
Sunday, April 17, 2022
8 p.m. — Call The Midwife (New Episode)
Episode 5
On the next episode, Nurse Crane receives exciting news that will take her on an adventure of a lifetime.
9 p.m. — Sanditon On Masterpiece (New Episode)
On the next episode, Edward's manipulation of Esther takes a dark turn and Alison realizes what she has been missing.
10 p.m. — Before We Die (New Episode)
On the next episode, Hannah and Billy learn how the Mimicas plan to bring the cocaine into the United Kingdom.