St. John's July 4th Festival parade Wednesday will include an entry that's traveled a long way to get here – all the way from Webster, New York. They'll be the group carrying a banner proclaiming, "We love St. John."
No, they didn't get lost on their way to the parade in their neighboring city, Rochester. Webster is the hometown of Dancing With Denise, a dance school that's forged a partnership with two St. John youth dance programs – the St. John School of the Arts and the Dynamic Dancers.
Denise Baller, founder of Dancing with Denise, has been coming to St. John for 18 years. She and her husband Billy got engaged on St. John. She served as a judge at the 2006 Princess Show, and she's taught children at the St. John School of the Arts.
"Our passion for St. John has filled our hearts," she said.
The Ballers forged lasting friendships with St. Johnians of all colors, and when Hurricane Irma hit in September, they were deeply distressed. Not only did friends like "Trinidad Charlie" Deyalsingh lose their homes, but plans to mount a version of the Nutcracker Suite ballet at the Westin Resort were gone with the wind.
But Baller didn't bawl. She simply came up with a new plan: to bring a group of her young dance students to St. John to get a taste of community service and participate in St. John's parade. The children have helped clean up some of Ballers' friends' properties, and now that the parade is a couple of days away, they're practicing their dance routines.
"Parades are my thing," said Baller, who danced competitively as a child. "Although I won, I didn't have fun. My philosophy now is to have fun. I'm big on building up a child's self-esteem and giving good instruction."
Her young dancers in Webster, known as the Happy Feet Traveling Dancers, regularly participate in parades and perform at senior centers.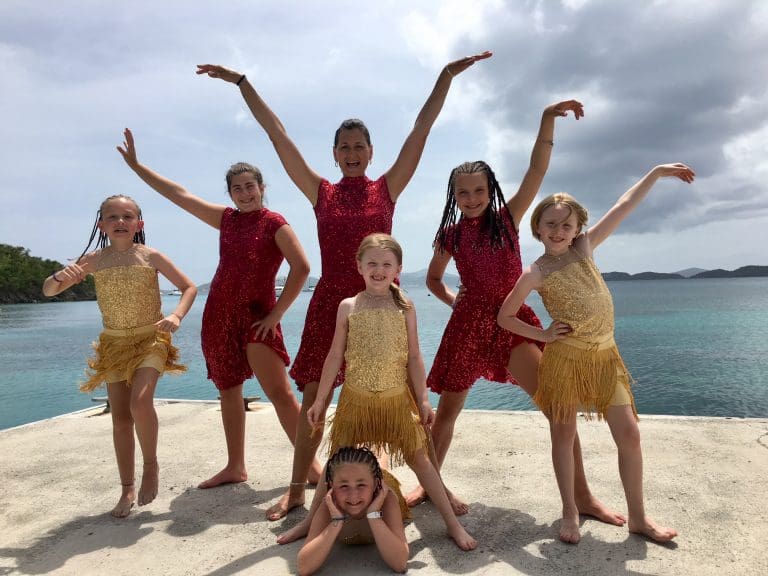 The group of 16 arrived on St. John with goodies to share during the parade, including leis and maracas. They've brought costumes as well – for the Dynamic Dancers, tutus; for the students from SJSA, T-shirts bearing the inscription "Artistic Healing in the Face of Recovery."
Over the years Baller became friends with Philomen Richards, whose daughter Pat started the Dynamic Dancers three years ago. The group began with three dancers and has since mushroomed to 38 members.
It's only fair that Baller's students get a chance to perform on St. John. In 2017, Baller invited the Dynamic Dancers to visit Niagara Falls and perform in her studio's annual recital entitled "Under the Sea."
"They treated us like royalty," said Richards.
Now Baller's students have had a chance to see what really does go on under the sea. Snorkeling, swimming, and going to the beach have ranked high on their list of activities.
"Yesterday Ms. Pat had a beach party for us," said Denise's daughter, Kristina, 11. "We got to play with all the Dynamic Dancers. Their moms cooked for us."
"It was pretty amazing to see all these kids from two worlds come together," said Denise Baller.
Among the young dancers participating on the trip are two daughters of a professor of biology and sustainability. Their dad, Mike Boller, teaches at St. John Fisher University in Rochester, N.Y.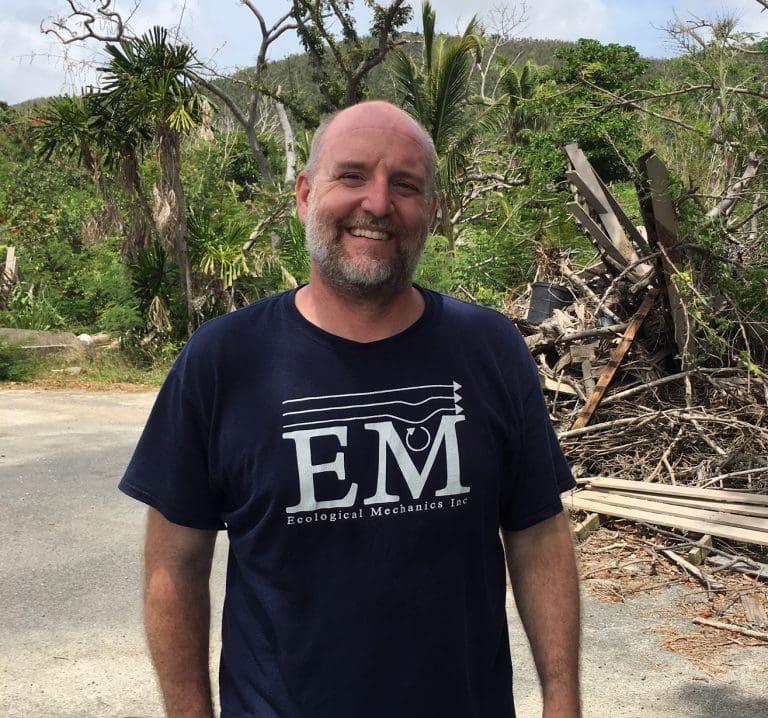 "We're a college in the Catholic tradition," said Mike Boller. "We take pride in community service and engagement." When Denise Baller presented her plan for her "dance families" to come to St. John, Mike Boller thought it would be good to team up.
He and his students raised funds through crowdsourcing and then competed for a grant from his college. His group of 16 arrived on St. John along with Baller's and has been volunteering with the Friends of the Virgin Islands National Park. On Monday they were at Cinnamon Bay Campground clearing debris.
As they've reached out to the St. John community, the community has also welcomed them. The group from St. John Fisher College has been staying at housing provided by the Friends, while the Dancing with Denise group was given accommodations at Caneel Bay.
Both groups leave right after Carnival, but Denise and Billy Baller plan to stay on for a few days. Denise will teach free classes to "anyone who wants to come" at the SJSA on Saturday, July 7. The class for children age 3-6 runs from 10 to 11 a.m; the class for children 6 and up runs from 11 a.m. to 12 p.m.
Shared content for St. John Tradewinds and Virgin Islands Source.