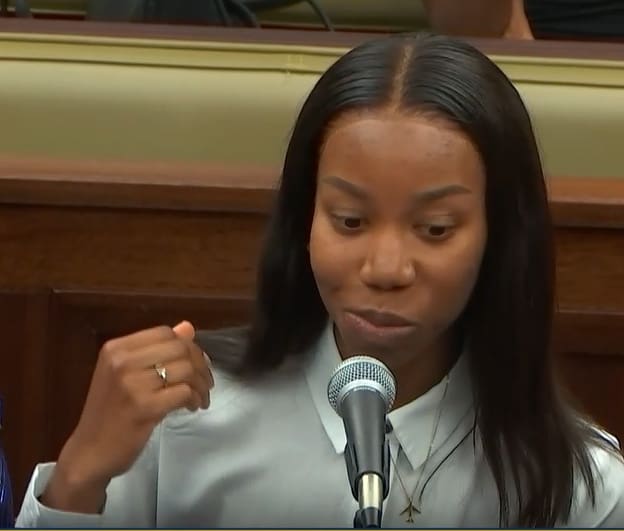 The Committee on Culture, Youth, Aging, Sports, and Parks heard from residents who believe the territory can do its part in reducing the shortage of airplane pilots while at the same time strengthening the community and enhancing the lives of its youths.
At the center of the group was Makeda Dawson, founder of Love City Flight Club. Dawson is about to make the final steps in achieving her childhood dream of being a qualified airline pilot.
She has 700 hours of flight time and needs only 300 more. She has achieved six of the seven certificates she needs.
She told senators, "Being the only native female pilot from St. John, my proudest achievements are outreach events that seek to help those walking in my footsteps. It's for this reason that I support the Committee's efforts to support youth programs, such as The Love City Flying Club that I recently founded with Society 340 to create and support the next generation of St. Johnian pilots."
She had her flight training at Embry-Riddle Aeronautical University, where she also gained a four-year degree.
Sen. Alma Francis Heyliger told Dawson that her life's accomplishments would be an inspiration to youths on St. John.
Dawson said, "Throughout my flight training journey at Embry-Riddle Aeronautical University, I have had several setbacks with most being attributed to a lack of finances. In fact, most of my Black counterparts that trained alongside me also faced financial roadblocks in their journeys. Apart from the college tuition costs, flight training costs can be upwards of $100,000."
Suzanne Darrow-Magras, director of UVI CELL, shared information on the UVI CELL Aviation Program — Coral Wings. She said it would create aviation career opportunities for 240 young Virgin Islanders. Eighty-two youths have already applied for the program.
She said Coral Wings is a new program that introduces, educates, and trains high school students ages 16 and older and promotes careers in aviation. The project, funded by a half-million-dollar grant from the Federal Aviation Administration, creates and delivers a curriculum to prepare students to become Unmanned Aerial Vehicle operators and/or private pilots.
All 240 students will receive training to be eligible for a commercial drone pilot certificate. Twenty of those students will move on to obtain the solo milestone and five students will complete their FAA Private Pilots Certificate.
She said only five students could go all the way because the third part of the program was so expensive, including one-on-one instruction and flight time. The cost for each student going all the way would be $30,000, with $23,000 of that cost incurred in the last step.
The Aviation Workforce Development Grant Program will last one year, with the option to apply for a year-long extension to meet program goals.
Dior Parsons, the founder of Society 340, spoke about Society 340, a non-profit organization that focuses on workforce development and youth empowerment, and education on St. John. The Flying Club is one of a half dozen programs it supports. She said, "Our goal is to empower and educate our youth and young adults."
Sens. Angel L. Bolques, Jr., Samuel Carrion, Ray Fonseca, Heyliger, Franklin D. Johnson, and Milton Potter attended Friday's hearing.