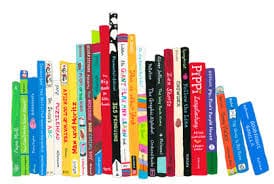 Bajo El Sol Gallery in Mongoose Junction, Cruz Bay, St. John, will host children's book author Shatik S. Stephens for a book signing of "Abbey the Ant" at 4 p.m., Saturday, Nov. 20.
"Abbey the Ant" is the first book in a 26-book series entitled Story Time Books. This first edition is about an ant who lives high in a tree but is afraid to come down. The story was written to enhance critical thinking and expand the imagination of every child. The book has a page titled "All About Abbey," which teaches the reader about the type of ant Abbey is as well as interesting facts about carpenter ants.
It also features a workbook section at the back that encourages readers to write their own Abbey story, a connect-the-dots page, a coloring page and two drawing pages. The book is meant to provide young readers with a creative, learning experience.
"We can't think of a better way to kick off the holiday season than a children's book signing by St. John's own Shatik S. Stephens," said Priscilla Hintz Rivera Knight, Bajo El Sol Gallery director. Refreshments will be available. The gallery asks that those attending follow current social-distancing and mask wearing protocols.
About the Author: Shatik S. Stephens is from St. John, U.S.V.I., where she was Miss St. John 1994. She is the proud mother of three girls and a grandmother to one boy. Stephens loves being able to express her creativity through the written word and has always done so — from poetry to descriptions for pageants, to copywriting for a retail website, and now author — she has always found a way to write.
Her hope is that through the writing of her books, she is able to expand the imagination and minds of children everywhere, and teach them that there is a world of knowledge waiting to be explored.
About the Gallery: Located at Mongoose Junction, Cruz Bay St. John. Bajo El Sol Gallery & Art Bar is a hybrid art gallery, bookstore, café, rum and cocktail bar. As a gallery and events space, Bajo El Sol is dedicated to offering the best in Virgin Islands fine art and cultural expression.