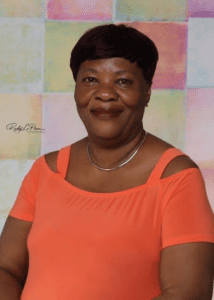 Barbara Bastian-Francis died on July 14 at the age of 69.
She is survived by her son, Shawn Queely; daughter, Shanese Francis; grandchildren: Shazareon Queely, Sha'Riya Queely, Shanea Queely, Shayari Queely, Sha'Nua Williams and Sha'Nekencia John Baptist; sisters: Alicia Bastian Quinn, Edris Callwood, Rita Wheatly and Orla Bastian; brothers: Paul Bastian Sr., Robby Bastian, Carl Bastian and Franklin Brewely Bastian; daughter-in-law, Shashanda Queely; son- In-aw, Delroy Christian; as well as many other friends and family too numerous to mention.
There will be a first viewing held from 4-6 p.m., Monday, Aug. 1, at Blyden's Memorial Chapel.
The second viewing will be held at 9 a.m. followed by a funeral service at 10 a.m., Tuesday, Aug. 2, at Blyden's Memorial Chapel. Interment will be cremation.
Funeral arrangements are under the care of Turnbull's Funeral Home.