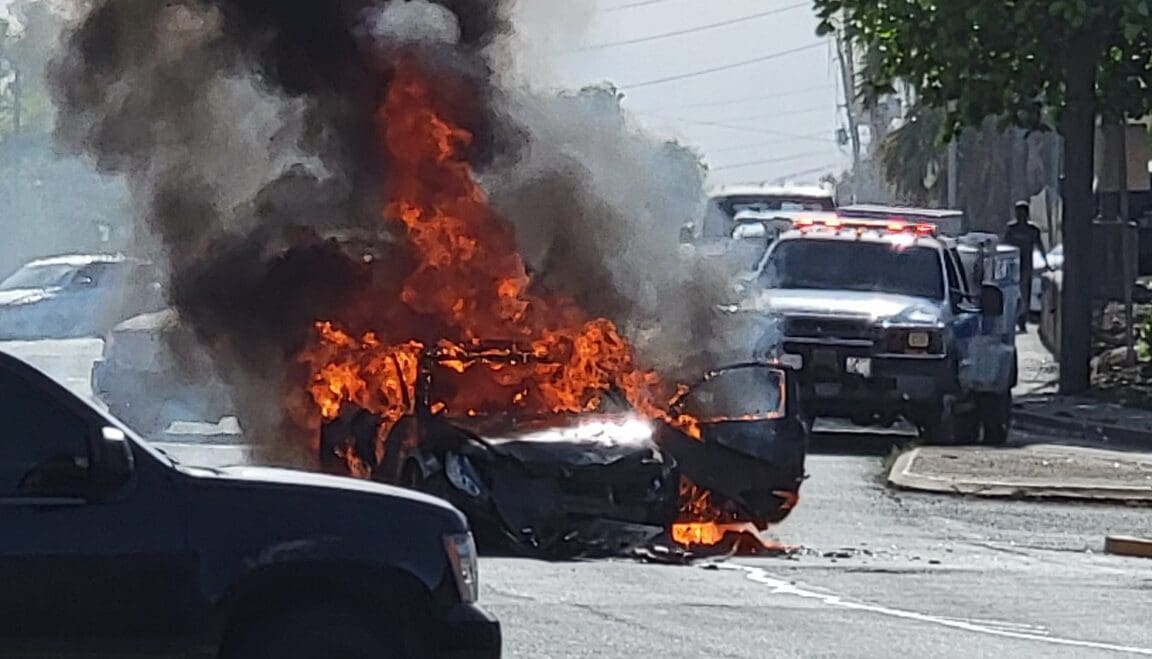 Little is still known about the cause of a late afternoon car fire Thursday just a few yards away from the Nisky Center intersection on St. Thomas. But Fire Services Director Daryl George confirmed Friday afternoon that no one was injured.
"By the time Hotel Company unit 107 arrived on the scene, the vehicle, a Honda Accord, was fully engulfed," he said. The fire was extinguished shortly thereafter.
Crowds gathered along with fire trucks and police cars and an ambulance at the scene where popping noises accompanied yet more fire coming from the vehicle that was sitting in the eastern lane of the highway.
A Crown Mountain resident said Friday, he saw the black smoke billowing up from below his front porch and wondered what had happened.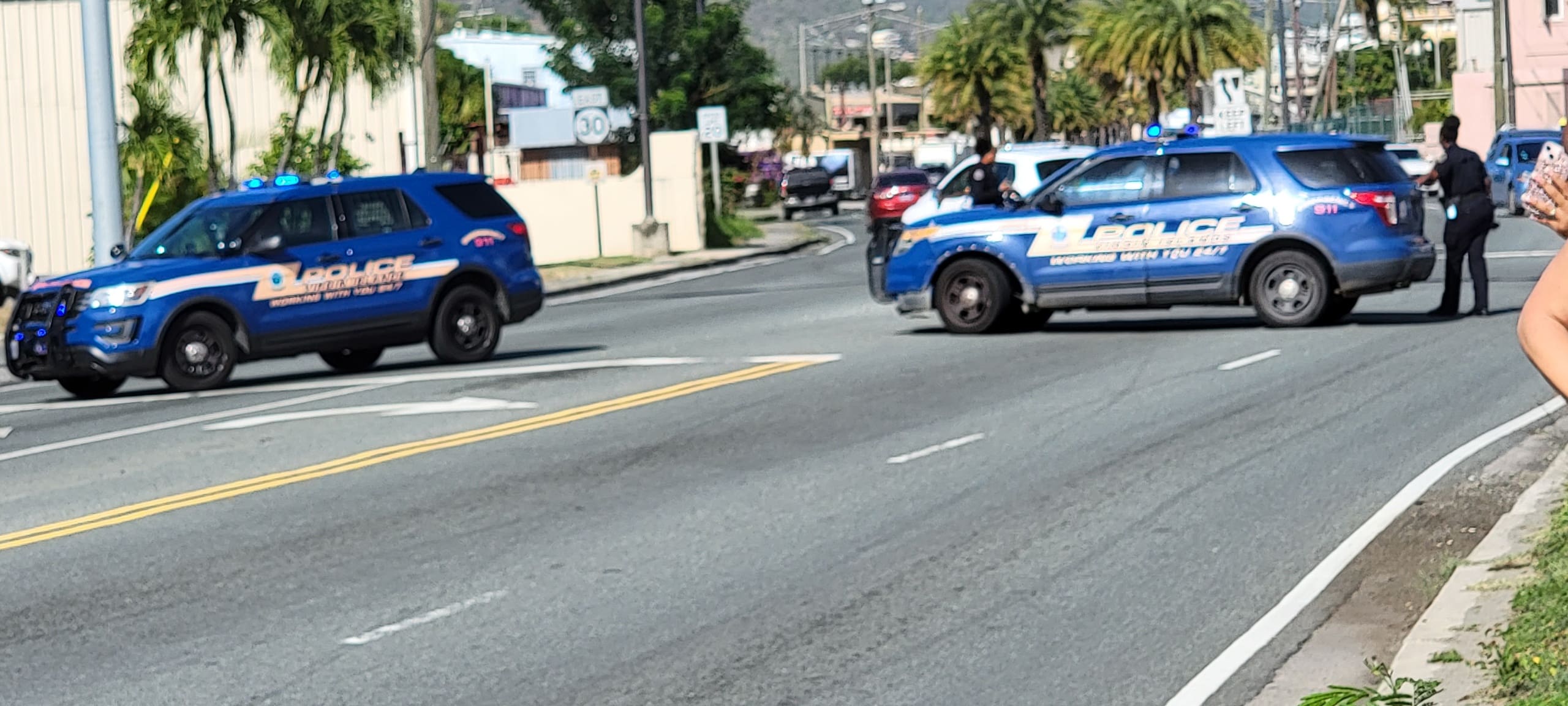 Just moments after the blaze began and traffic continued traveling past the burning vehicle, police cars blocked the eastern and western lanes at the Pueblo intersection. No one at the scene Thursday was unable to say if anyone had been in the vehicle when it burst into flames.