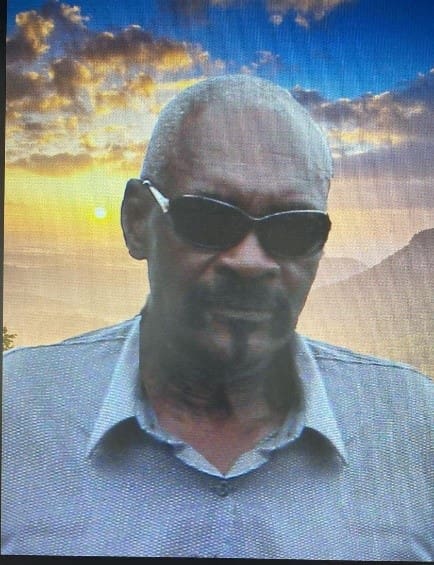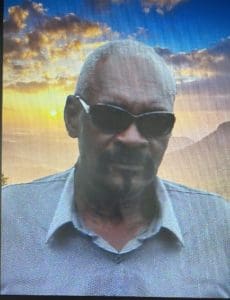 Charles Victor Alexander Dowdy, Sr. died Oct. 23.
He is survived by his sons: Charles A Dowdy Jr. (Batman), Ras Adami Devon Joseph Dowdy, Joseph Garfield Dowdy, Kevin Anthony Dowdy, Charles Dowdy Jr. 3rd, Bernard Dowdy, Stephen Bloodman and Charles Stuart Dowdy Jr. 4th; daughters: Dona Dowdy-Vanterpool, Cavelle Regis, Sharon Dowdy, Shawna Dowdy, Shawlene Dowdy, Veronique Martin-Henry, Erica Henry and Rosemarie Carty Dowdy.
He is survived by grandchildren: Shawheem A. Dowdy, Ajani A. Dowdy, Dinaja A. Dowdy, Sevra S. Dowdy, Shermane Yazzmie Dowdy, Adonyiah Shadami Dowdy, Trinity Miracle, Taharqa Bekele Adami Dowdy, Alexa Fraser, Allyson Fraser, Aida F. Dowdy-Hennings. Tichelle A. Santos, Nkosi D. Dowdy, Tyshawn Dowdy, Lana'I Vanterpool, Darryn and Daryle Vanterpool, Malachi Joel Regis, Eboni Jayden Regis, Jahleel S. Dowdy, Shavere and Shanere Joseph, Vere Joseph Jr, Keymani Reid and Keyoun Kahan, Keylaya Dowdy, Blondell Hargrove, Courtney, Breyah and Journee Dowdy, Elijah Charles, Nhia Erista, Gelise, Giana and Ganesh Bogle, Anajae Weste and Duwan Richardson.
He is also survived by great-grandchildren: Nasir Dowdy, Brooklyne Dowdy, Ray Mai' Amani Chesterfield, Jordyn Renee' Hennings, Jai Jonathan Finch'Sheen, Synai Joseph, Kal-EL Latimer, Zende, Zendaya and Zeno Richardson; daughters-in-law: Dr. Treesey Weaver, Donna Ann Marie Dowdy and Teresita Rivera-Dowdy; sons-in-law: Lester Vanterpool, Marcellinus Regis and Christopher Henry.
Other survivors include granddaughter-in-law, Tracy Tatum; grandson-in-law, KJuan Hennings; brothers and sisters: Denfield Adams, St. Claire Adams, Garfield, Elmore, Sammy and Carvelle Christopher and Kenford George; nieces and nephews: Rhonda, Shalicia and Khailah Christopher, Nancy Duncan, Carla Thomas-Stephen, Carlton Triolo-Sapp, Maylyn Persico and Kenyatta George; as well as other relatives and friends too numerous to mention.
Revised: The viewing will take place at 9 a.m. followed by a funeral service at 10 a.m. on Sunday, Nov. 14, at Bethel Seventh-day Adventist Church.
Due to the COVID-19 pandemic and public health regulations, all attendees must wear a mask and adhere to social distancing guidelines.